The popular vloggers Sham Idrees and Froggy have reportedly split up, according to the former's social media announcement. "I would like to announce that I and Froggy are taking some time away from each other in our relationship," the YouTuber wrote on Instagram. He added, "Please don't involve me in issues concerning Froggy, Rabail, or any of the other family members. I appreciate some privacy during this difficult time." Both Sham Idrees and Froggy have been around on YouTube for a long time but they gained popularity from 2018 to 2020. Their channel mainly consists of prank and challenge videos and they have even tried to make music.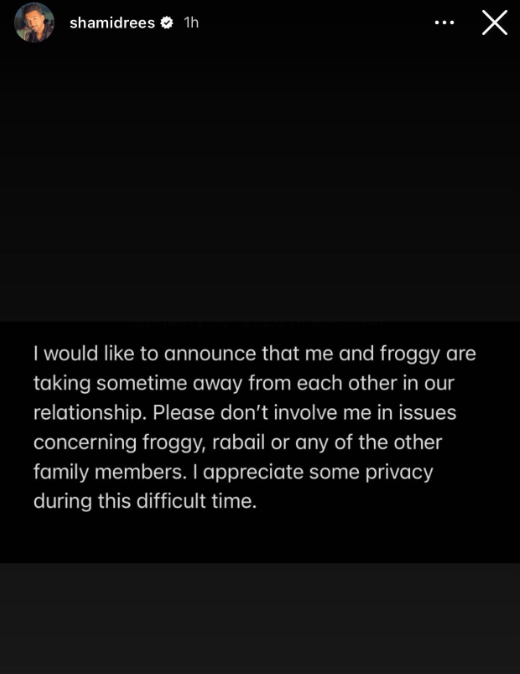 Sham Idrees and Sehar (Froggy) got married in November 2018 and were blessed with a daughter, Sierra in March 2020. Ever since their social media content has revolved around their family, their relationships ad their daughters. Recently, Sham Idrees announced that the couple has decided to take a "break". Whether this break is permanent or temporary, no one knows and that has left the fans confused.
The couple welcomed a healthy baby daughter, Sierra Idrees a few days ago. Idrees broke the story on his Instagram, posting a photo of his daughter holding his finger. "Alhamdulillah, we are blessed to announce the arrival of our baby girl. Please keep her in your prayers! Say Mashaa'Allah," the post read. The YouTuber also posted a vlog on the birth of his daughter. After this, their accounts have been almost inactive and now they have announced their break.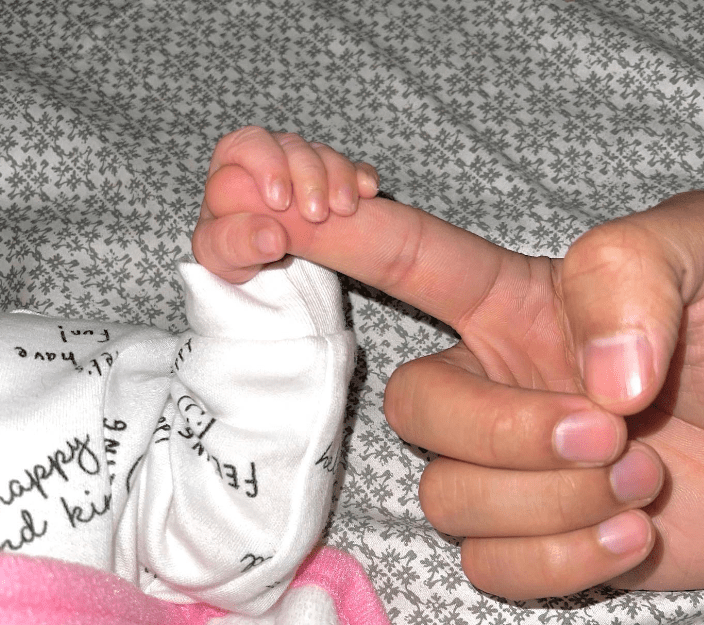 However, people are confused and are already making judgments and assumptions as to what the situation really might be. The majority of the people are of the opinion that this is all just a hoax for views or just an elaborate prank. They refuse to believe that the two individuals may actually have parted ways. This could be because of the given history of the couple specifically, Sham Idrees. He is known for pulling extreme pranks on his friends and has even pranked his fan base many times in the past too. Here is what some fans had to say.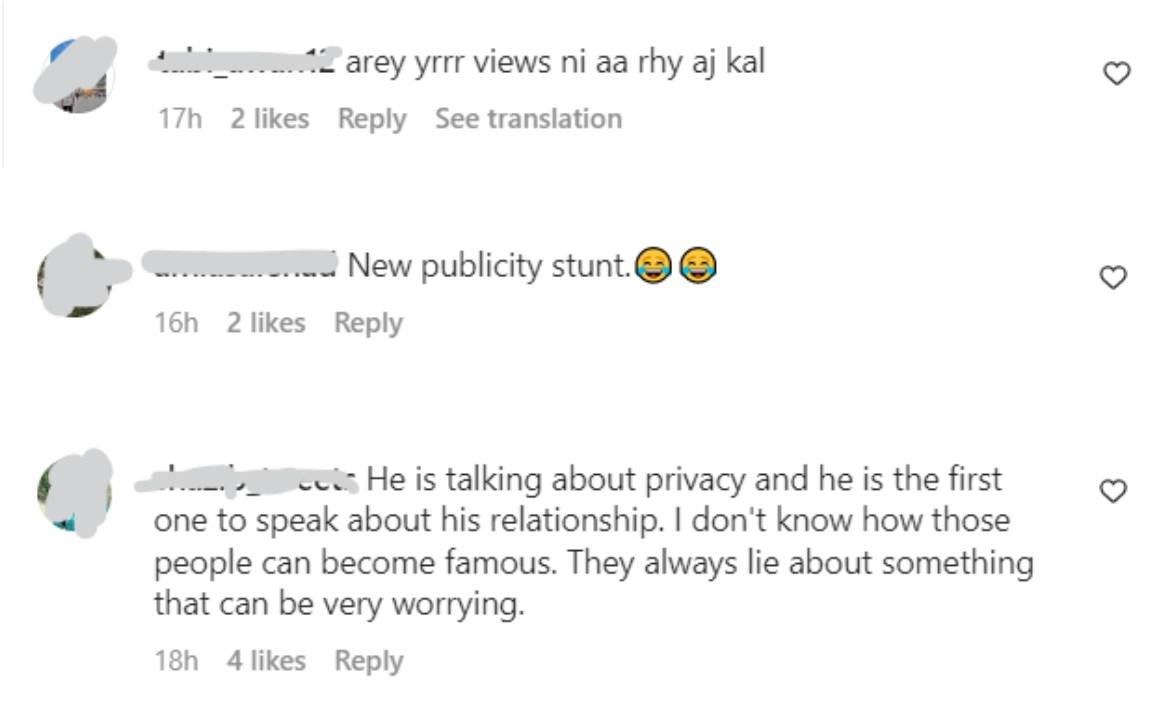 As it can be seen people do not believe it and think it might just be a huge set up to regain relevancy amongst the audiences. What do you think? Let us know in the comments below.
What are your thoughts on this? Let us know in the comments below,
Stay tuned to Brandsynario for more news and updates.