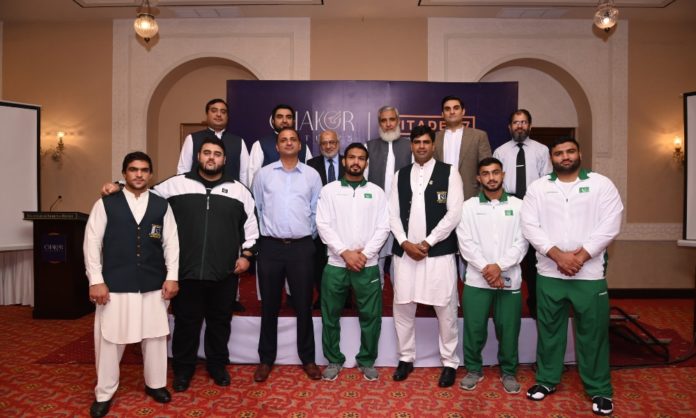 Chakor Ventures recently held an event that did everything we wanted to do for our Commonwealth representatives. The event honored all the sportsmen who won a medal at the Birmingham Commonwealth Games 2022 with cash prizes. Read all about it here:
What Is Chakor Ventures?
Chakor Ventures is an emerging, fast-paced real estate developer in Pakistan that is taking real estate to the next level. This group specializes in building high-rise, innovative, and luxurious commercial projects to revolutionize Pakistan's living style. They have some of the most iconic projects underway that would astound you.
Their guiding principle is quality and commitment. For instance, they have a project in the pipeline called Citadel 7. It is the latest venture, based in Islamabad.
What Is Citadel 7?
Citadel 7 is a CDA-approved project which is located in Blue Area, Islamabad. This real-estate project features a multi-storey high-rise building. What follows is a contemporary design and infrastructure. This singular building structure will offer 5 floors of a retail mall and 14 floors of corporate offices. The core principle of this project is to offer a variety of corporate setups to current and future entrepreneurs.
The Commonwealth Winners
Chakor Ventures' contributions are not only in the real-estate world. They are also working to honor Pakistan's known names and encourage and inspire them to do better. After all, they're putting Pakistan on the map. They hosted a reward ceremony for the medalists of the Birmingham Commonwealth Games 2022.
The gold medalists were rewarded a cash prize of PKR. 300,000. The silver medalists were awarded Rs. 200,000, and the Bronze winners were awarded Rs. 100,000. There were seven medalists altogether, including Arshad Nadeem, Muhammad Nooh Dastgir Butt, Zaman Anwar, Muhammad Inam, Muhammad Sharif Tahir, Shah Hussain Shah, and Inayat Ullah.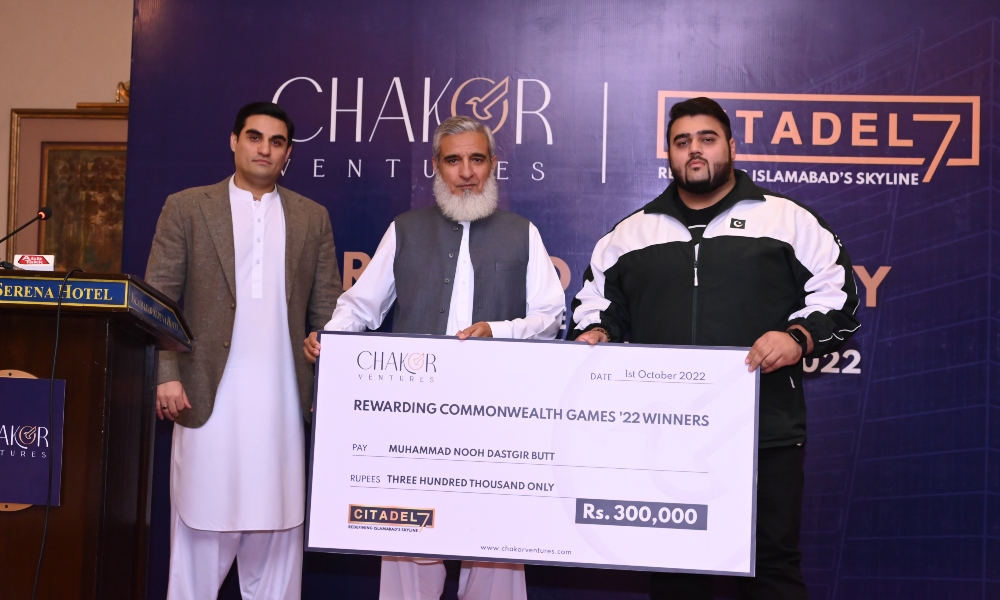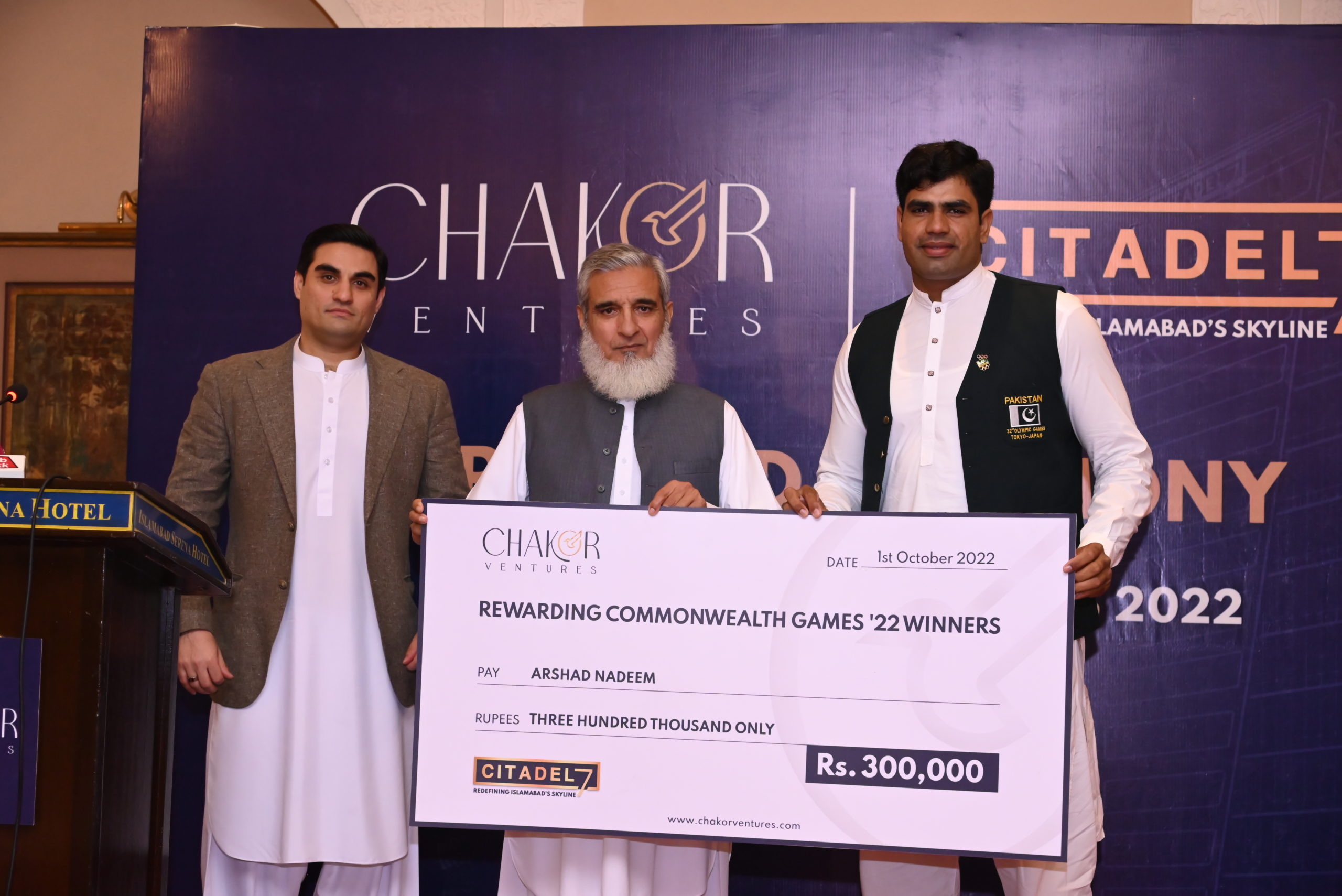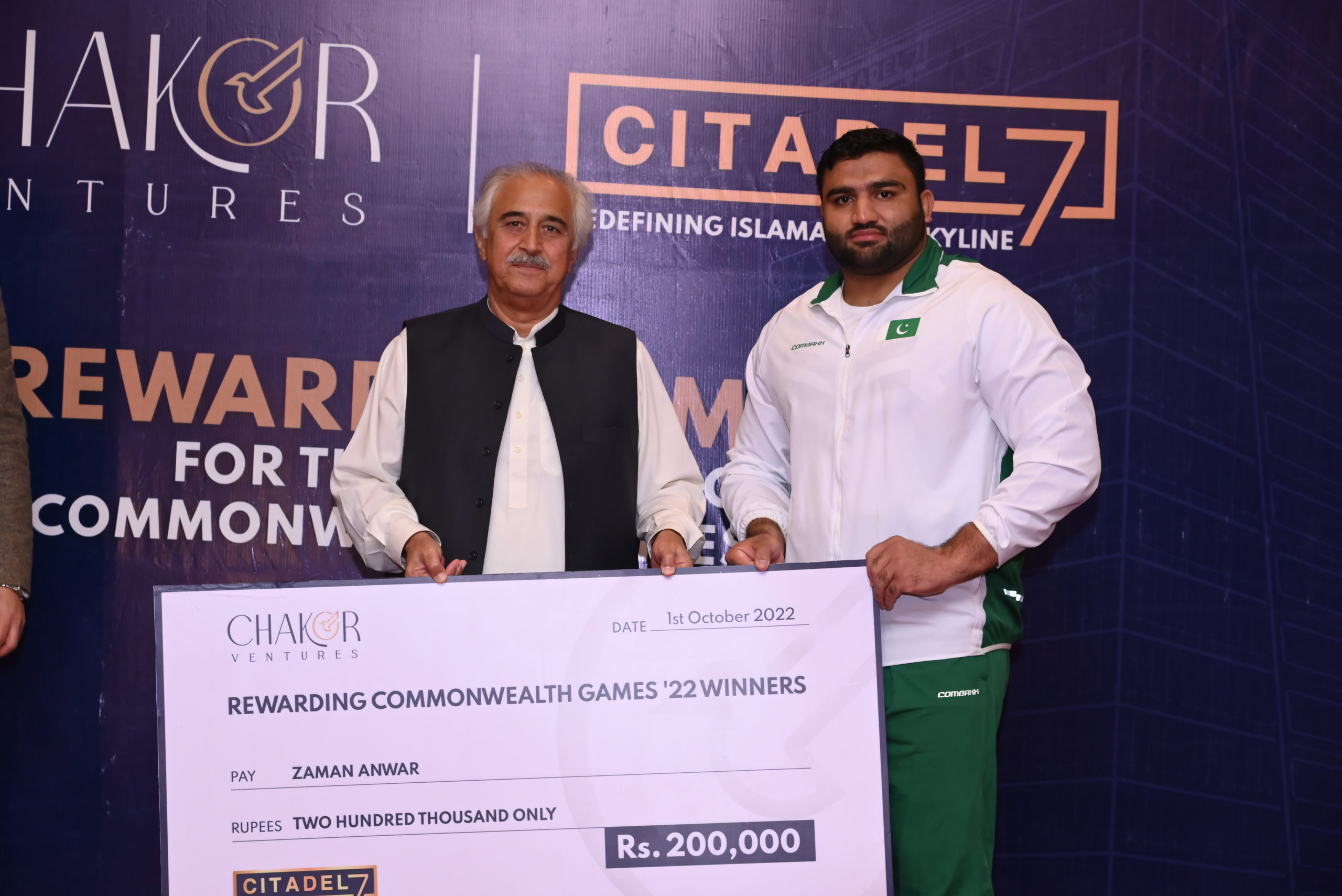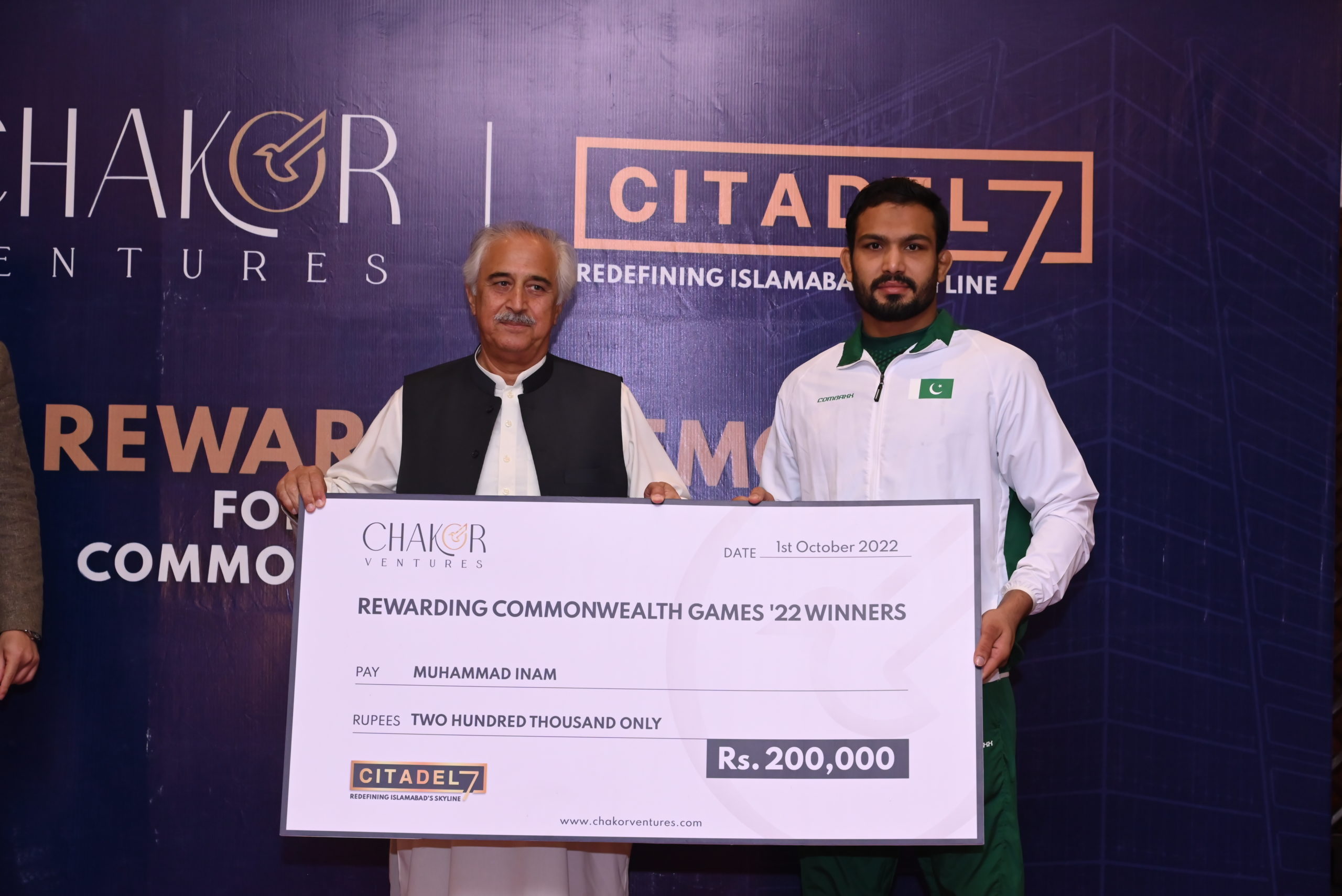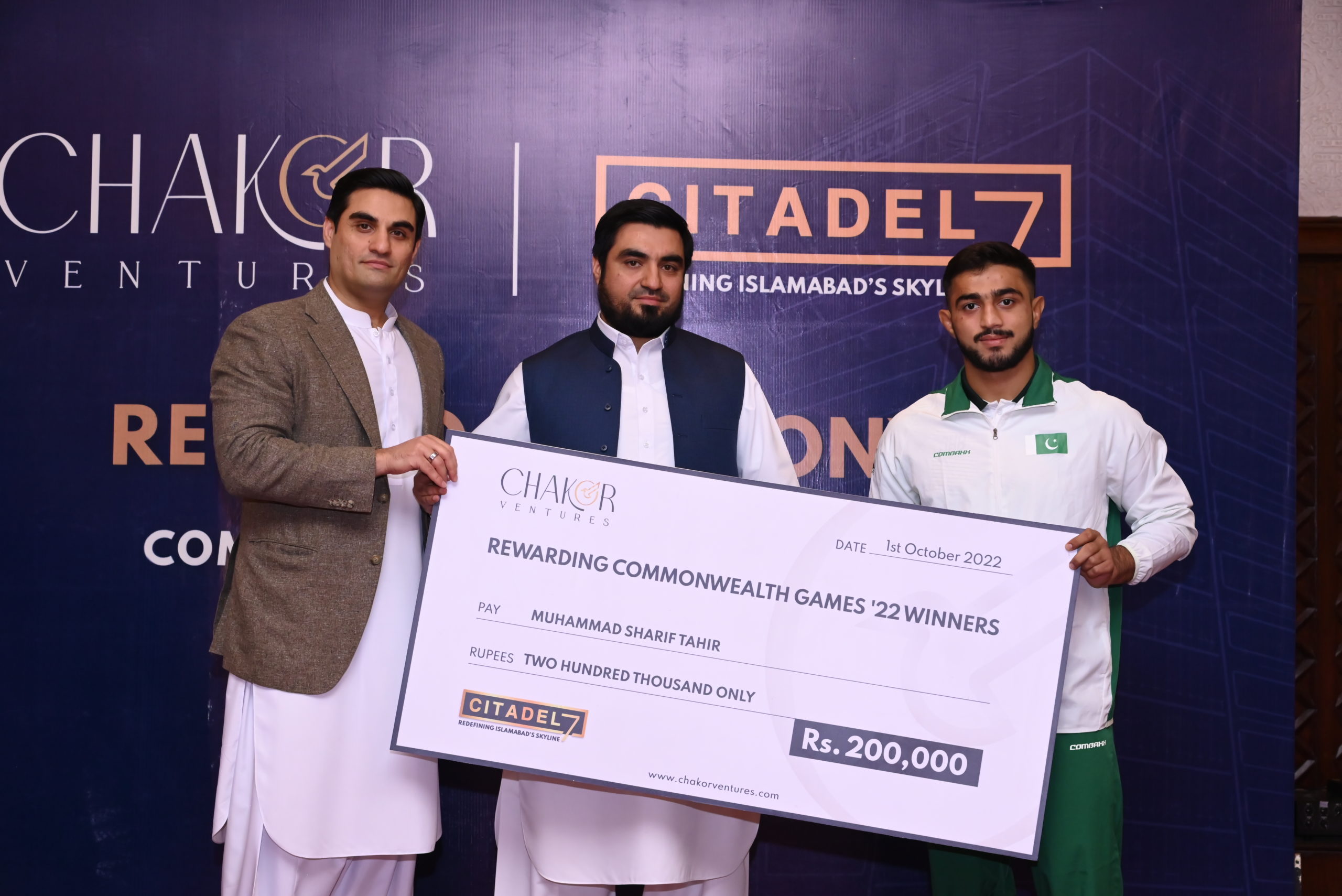 This was followed by the CEO giving an inspiring speech. What stood out for us was: "We believe in promoting local talent. The best way to recognize these heroes is to reward them, encourage them, and make them feel respected for their unconditional efforts and determination. This ceremony is just a little step towards prosperity and community-building."Mr. Abbas Khan also added a thought, saying; I have played my part in building a community that I envision. I expect other successful businesses to follow the suit, this will motivate these sportsmen further and help them excel in their passion".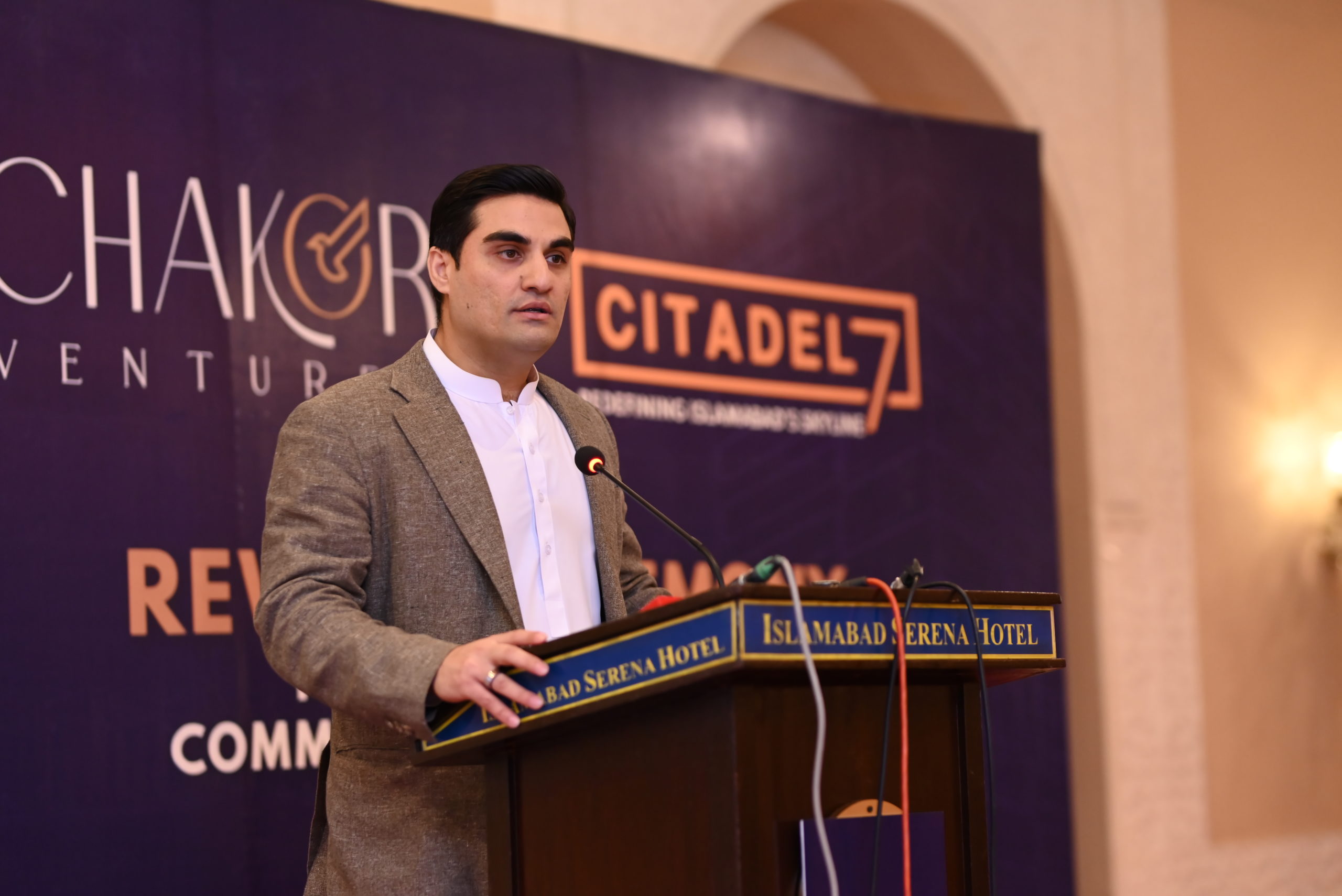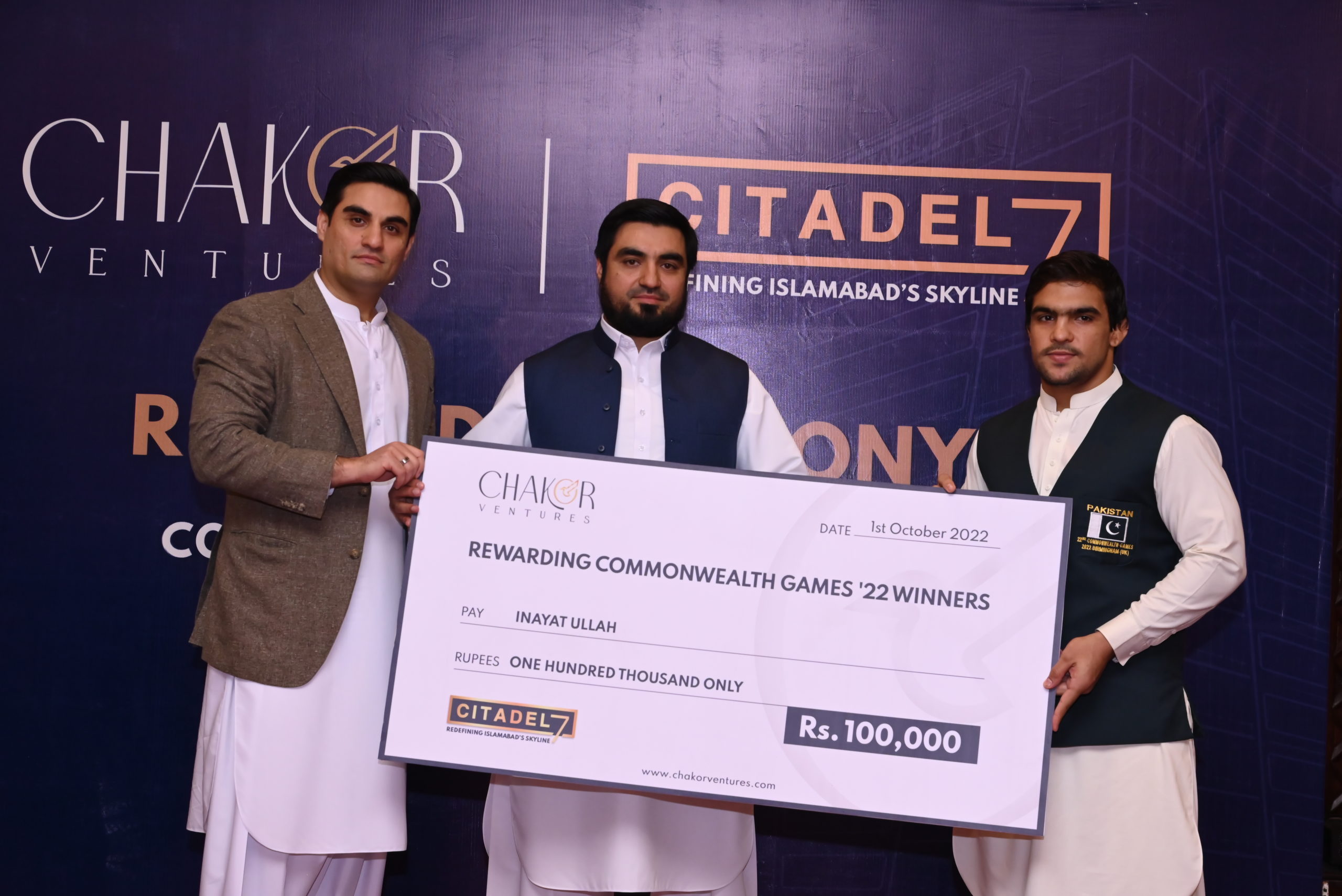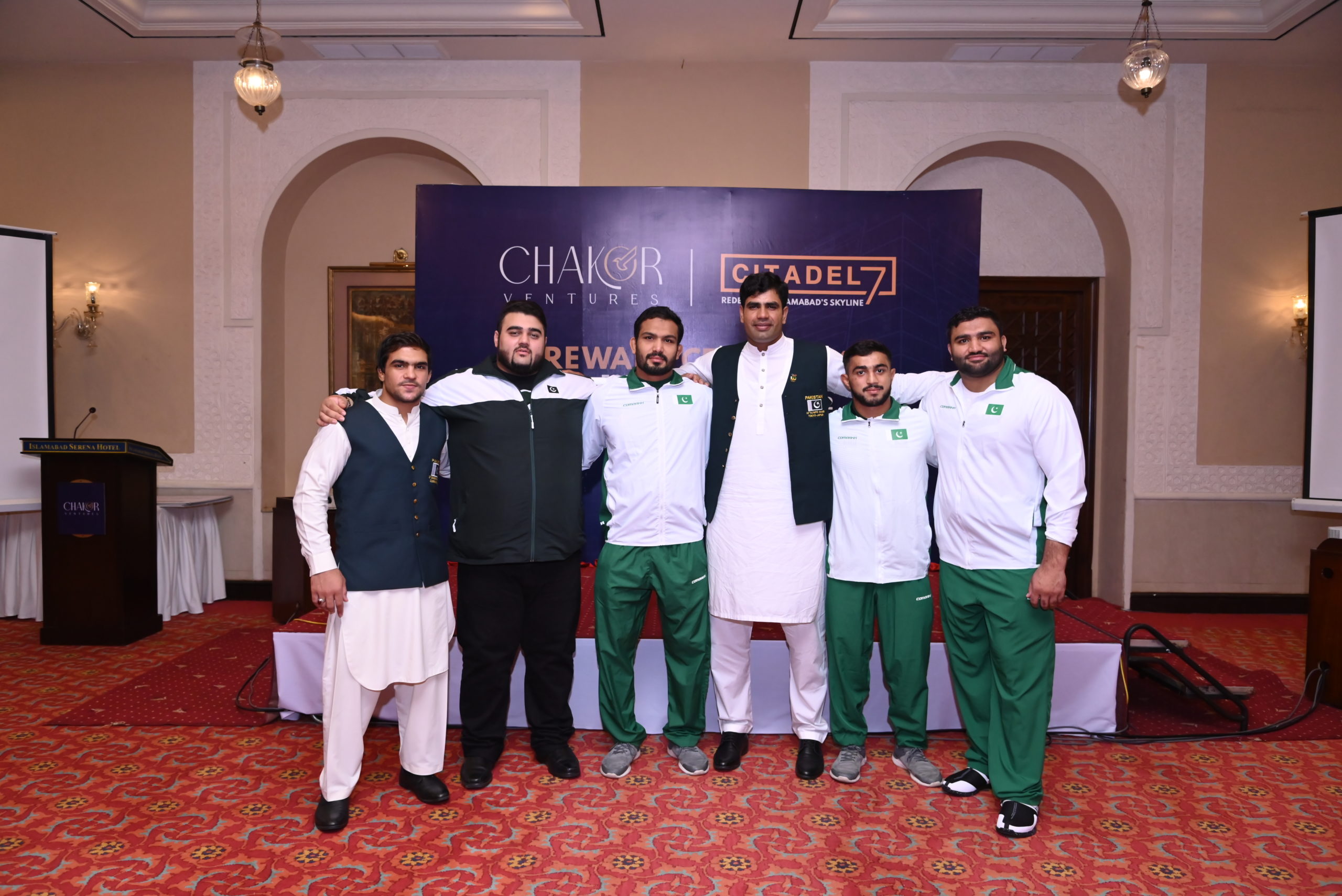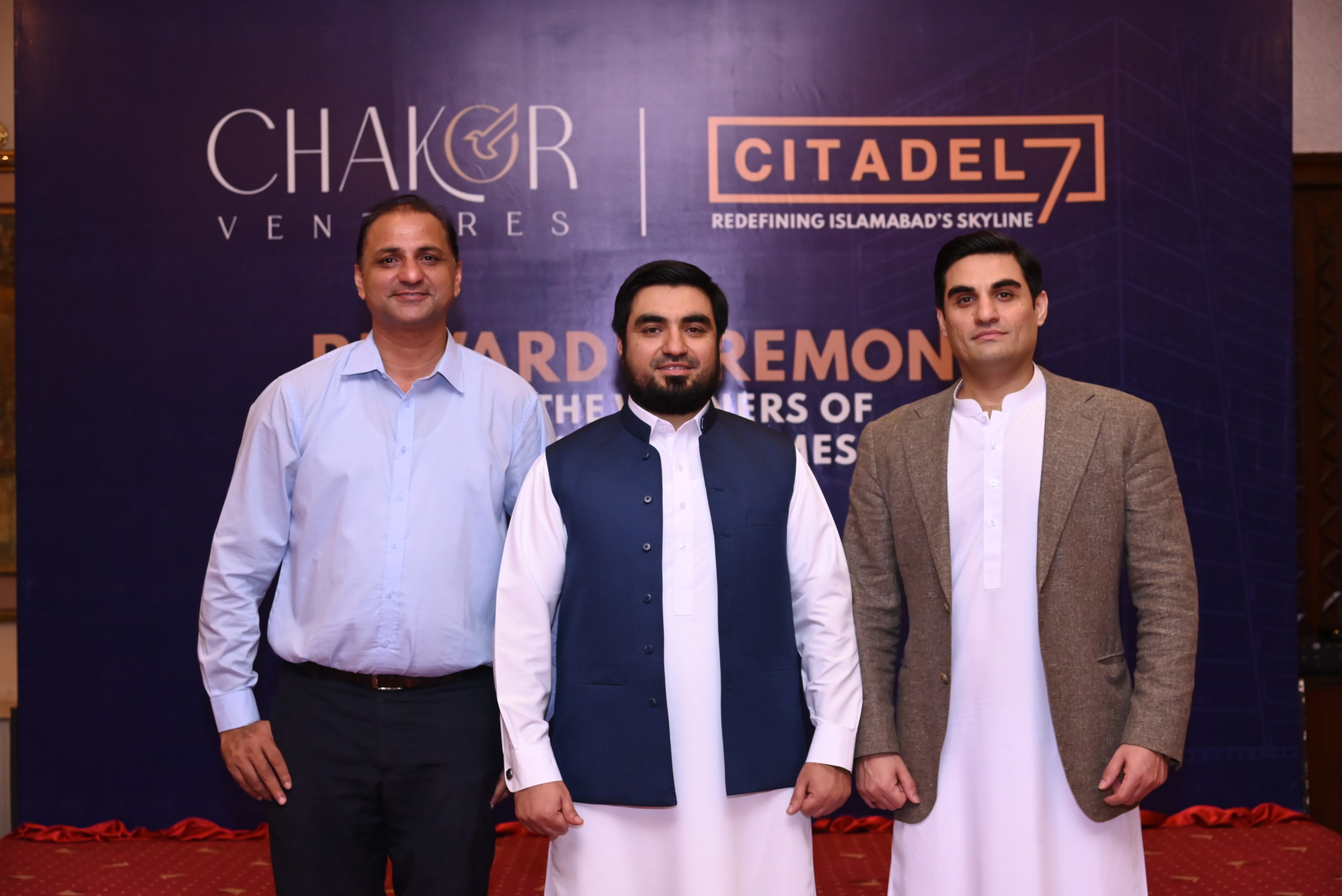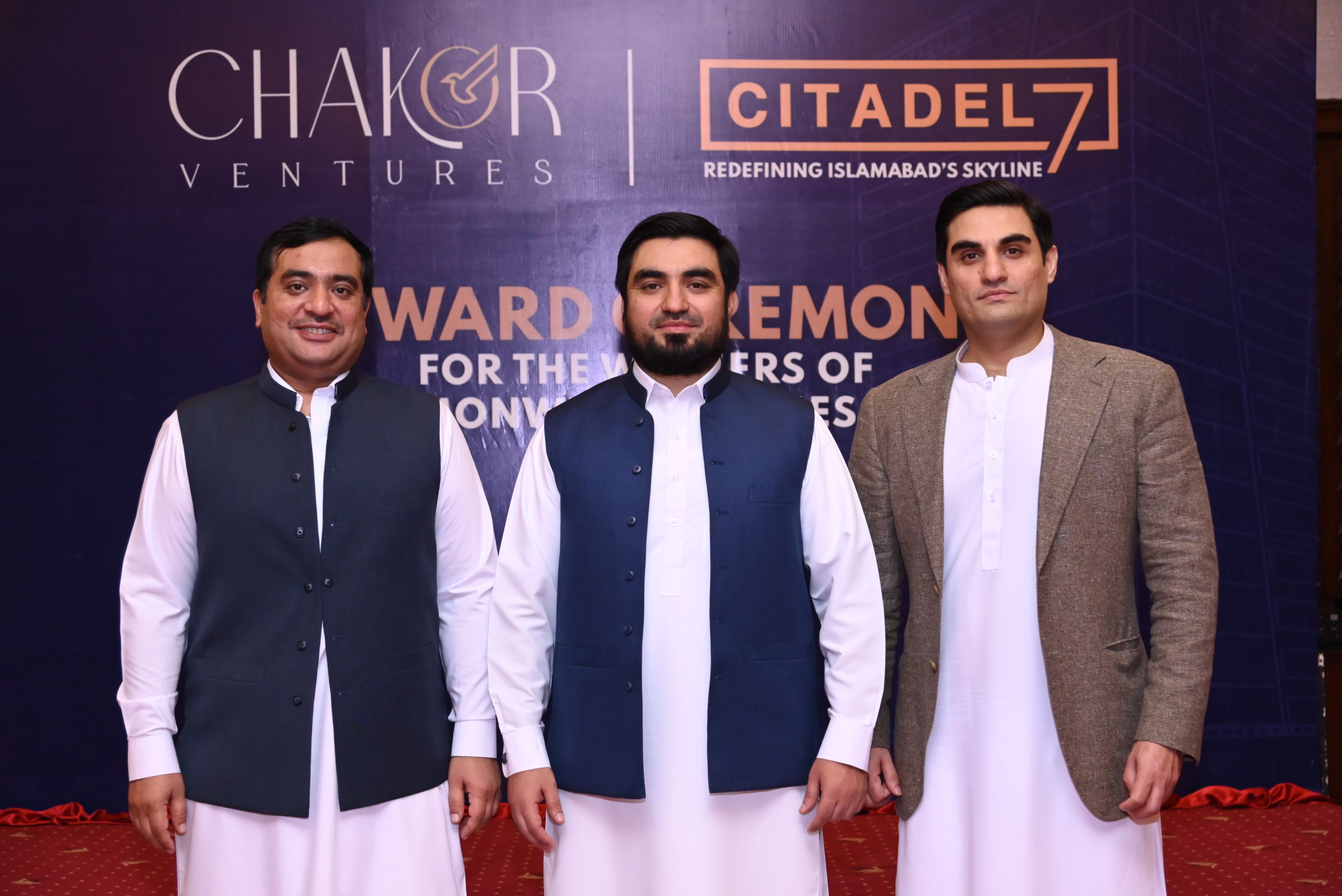 In the end, we believe bridges are being made. The athletes were grateful for the initiative taken by Chakor Ventures. One of them added, "I would like to thank Chakor Ventures for the token of appreciation; such events help us feel more motivated. Other companies also need to arrange such events to attract upcoming youngsters and sportsmen."
Learn more about Chakor Ventures and Citadel 7, follow the complete event story on: https://chakorventures.com/events/