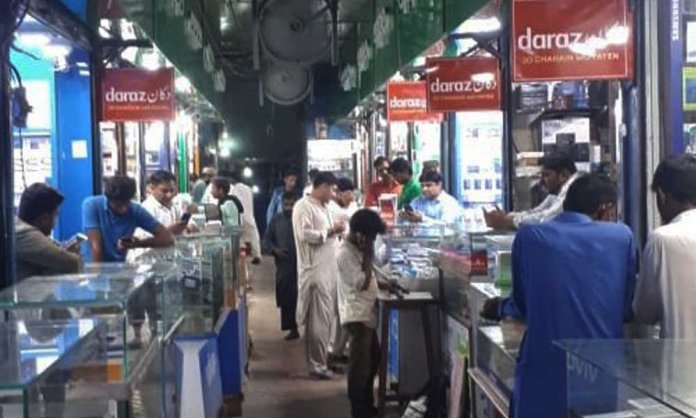 Daraz, the leading online marketplace in South Asia, launched Daraz Dukaans across the country one year ago.
Small brick-and-mortar retail stores located in various areas in cities across the country came to bear the platform's branding. So did Kiryana walas and panwalas. The white-and-orange Daraz logo became increasingly ubiquitous.
Today, there are 1672 Daraz Dukaans across the country. The initiative has helped bring small retailers into the fold of eCommerce and opened up new streams of revenue for them.
Strong Reverberations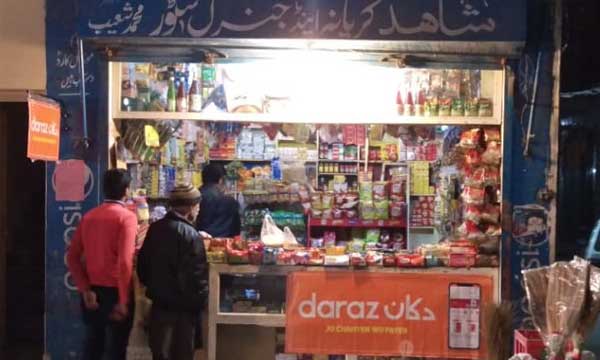 Good customer experience is a result of cumulative positive interactions between customers and a platform and Daraz Dukaans were launched to increase customers' engagement with the Daraz.
The aim is to improve customer service with shop owners acting as Daraz representatives to assist customers with product returns and refunds.
The reverberations are much stronger: Daraz Dukaans have helped digitise local businesses and open up new income flows for owners.
Daraz agents are trained and given access to the online catalogue so that customers in search of a particular product and unable to access it in brick-and-mortar stores are able to place that order online.
Therefore, an online catalogue of 7 million products was made available to customers – even and especially those living in remote areas of the country where internet penetration is low and access to technology is limited.
Kiryana walas, panwalas and small businessmen across the country have seen their inventory increase many folds over and for every order placed through them, they received a commission. 
Today, 10 Daraz Dukaans in Karachi are offering an added service by functioning as Pickup Points.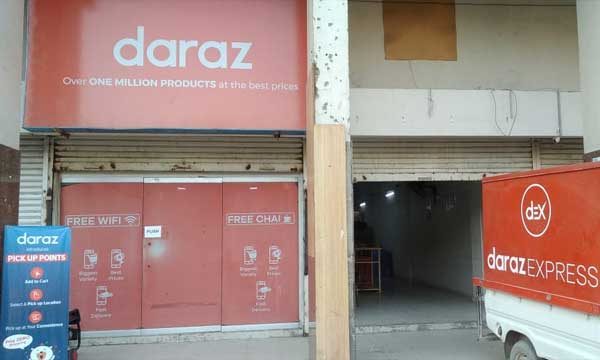 In order to bring customers greater convenience, Daraz has provided them the option to have their orders dropped off at a Daraz Dukaan closest to them so that they can pick them up at a time most suitable.
The collection points service is available only on prepayments and Daraz is aiming to bring the order pick up service to many more Daraz Dukaans before the mega 11.11 sale event. 
Through such initiatives, the ecommerce leader has been able to bridge the gap between online and offline and strengthened its physical presence.
Daraz is on a mission to lead Pakistan into the digital age by 2022 by enabling anyone with a smartphone to do business. Daraz Dukaans tie in very strongly with that goal.