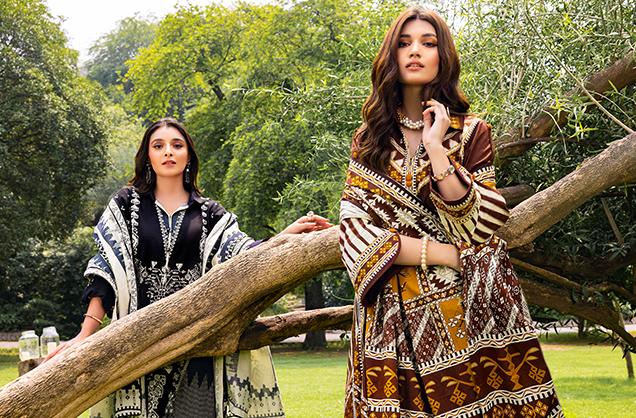 Khaddar is a type of fabric that is made from cotton and is known for its warmth and comfort. It is a popular choice for winter clothing because it is thick and has a slightly rough texture, which helps to keep the body warm by trapping air between the fabric and the skin. Additionally, khaddar is a breathable fabric, which means it allows air to circulate, preventing the body from getting too hot and sweaty. This makes it a comfortable and practical choice for winter clothing.
When it comes to beautiful khaddar suits, GulAhmed has rolled out a truly stylish collection featuring designs for all tastes. Scroll down for a glimpse of this year's edit.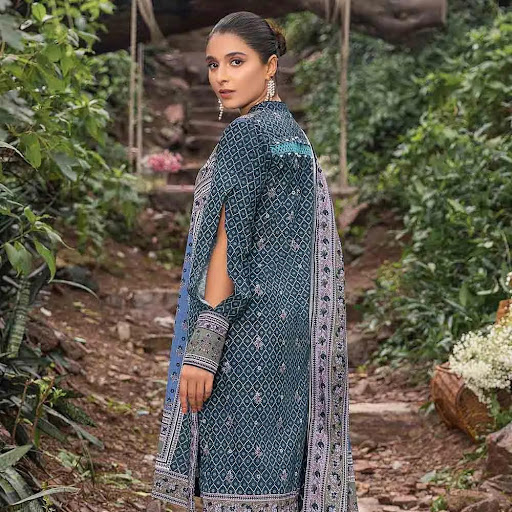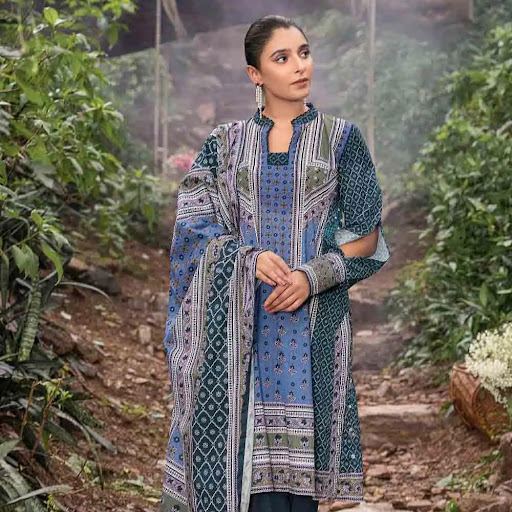 We're totally captivated by this stunning printed three-piece khaddar ensemble. It's an ideal fit for any wardrobe to pull your winter style together. We're especially fond of the fusion of traditional and geometric patterns on the kameez and dupatta.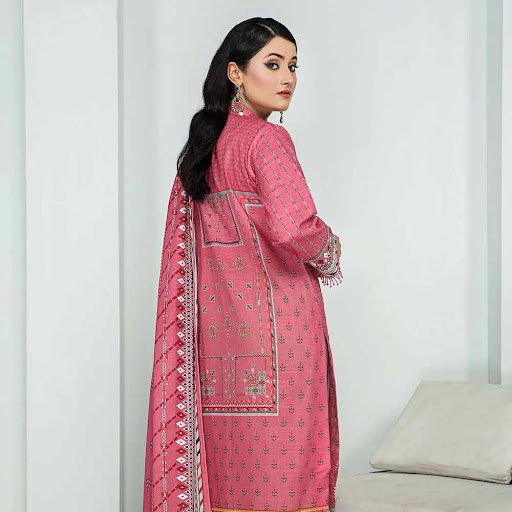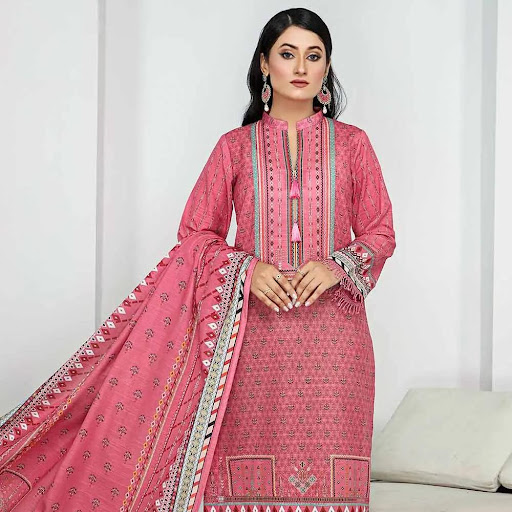 This beautiful 3-piece in a delicate pink hue is both understated and stylish. The dupatta's delightful white, deep orange and light cyan border patterns accentuate the printed design that is on the shirt. The look gets complete with dyed fabric for trousers.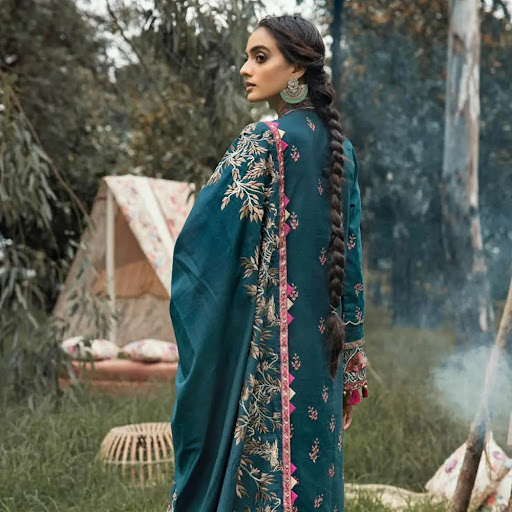 We're in love with this bottle green 3-piece unstitched khaddar suit that has an embroidered dupatta. The solid-colored shirt comes with a gorgeous border for the hemlines and a separate stunning neckline lace. The overall effect when stitched will wow the crowd at any winter formal event.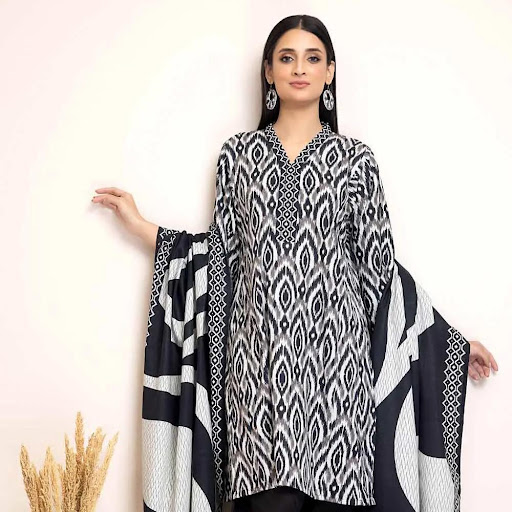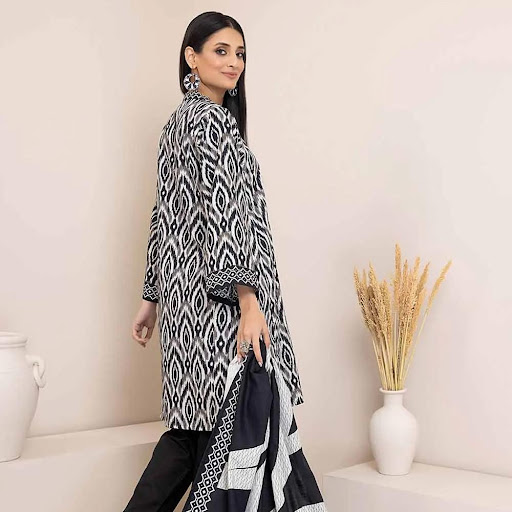 There's something special about the black-and-white prints that women love and this 3-piece set is an excellent example. It has a printed khaddar dupatta and a printed shirt with dyed trousers. No matter how you style it, this outfit will always get you great compliments.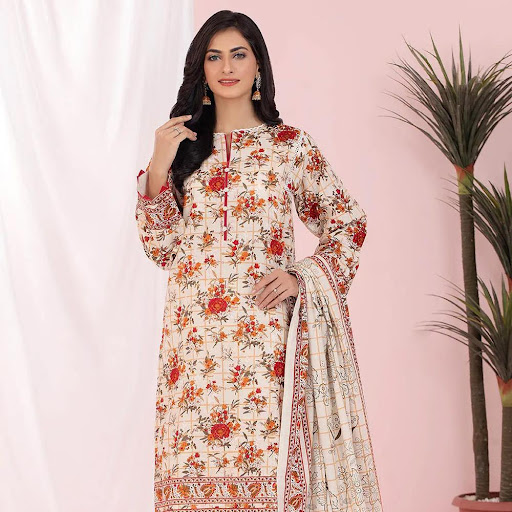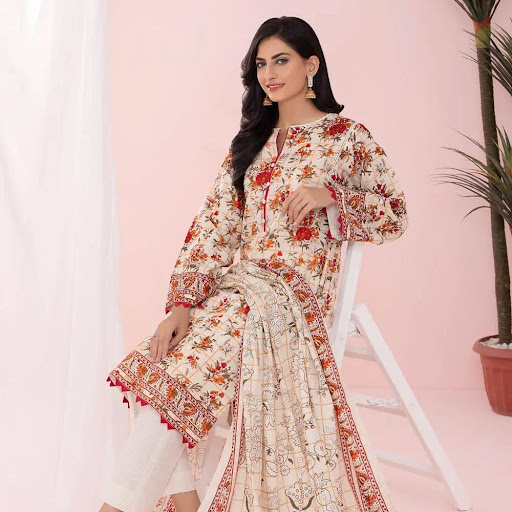 Who says you can't wear floral prints in winters? You can always brighten up your moods with this off-white khaddar suit with a cheerful pattern on the shirt and the dupatta. The look becomes complete with dyed trousers.
Considering the wintery times are ahead of us, you should rush to your nearest IDEAS store, or be a smarter shopper and get everything online from gulahmedshop.com with PKR 99 delivery fee! International shipping is also available at nominal charges.