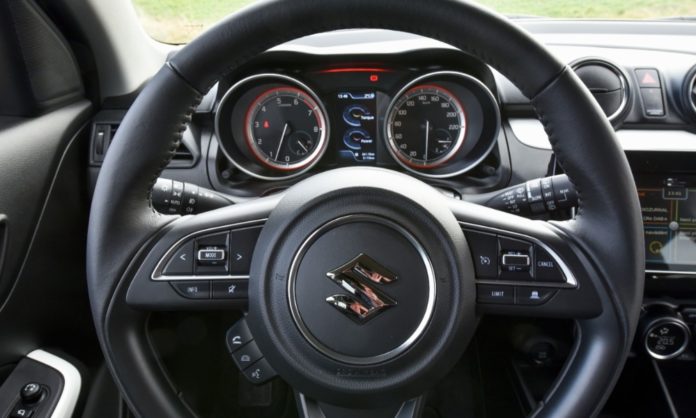 "Hope is what keeps the world going but anticipation is what makes things exciting"
Ever since a picture leaked of a new Suzuki swift being transported on top of a carrier, swift enthusiasts and car owners, in general, have been brimming with excitement and anticipation. The leaked picture confirms that the car has been in local production and will most likely be opening for booking next month, as some unofficial sources had earlier pointed out.
Fans and potential car buyers alike have a lot of questions, and rightfully so. After all, the new swift looks like a major upgrade from the previous versions. The audaciously sporty and modern sleek look surely has all of us wondering what the car will be like in terms of other features.
Things such as safety features, the level of utility, features, colors, engine capacity, price, etc.
So we did some digging and examined the global variant of Suzuki 3rd generation to try and answer some of these questions.
Let's start with the exterior which already seems to be a hit on social media. It really does break the monotony that we experience in the hatchback designs and introduces something immediately distinctive with its sporty look, bold curves and as some on social media have called, "good looks" and "aesthetical appeal". As for the colors, the swift is known for its quirky colors in the global market, so we're definitely expecting a version of red, maybe even a blue to be introduced alongside the more traditional colors.
Apparently, though, this one has a lot more to it than just good looks. The engine is a one of its kind 1.2L petrol engine which will essentially carve out a new category of its own in the hatchback segment. The 3rd generation swift, we can safely assume, is going to be equally powerful but more fuel-efficient than its predecessor.
As for the interior, there seems to be a lot of upgrades in that area as well as can be seen from the global variant. Overall, it sports a clean but futuristic design with its dark tone, wide LED (we're assuming an advanced infotainment system), and sleek, circular air vents.  Just below, there are what look like analog volume and Ac control dials but with digital interfaces on them, which is pretty impressive and makes it look high-tech and futuristic. Then there is that beautiful D-shaped steering which adds that sporty look and feel.
On the utility end, this one comes equipped with cruise control (yes, cruise control in a hatchback), steering controls, a climate control feature, a push start, and 6 airbags among other features. Let's see how much of all this is retained into the locally produced variant. Although 6 airbags and cruise control are a big ask, we have our fingers are crossed.
Finally, it winds down to the question of price and many are speculating what that will be. Although there is no official word from Suzuki Pakistan yet, our bet is it will be definitely upwards of 2.6 million. But a lot depends on the ongoing vehicle prices situation across the industry and how it pans out in near future. Let's wait till the booking opens sometime in February 2022. You can let us know what your guess is on the price of the upcoming Swift by clicking here.