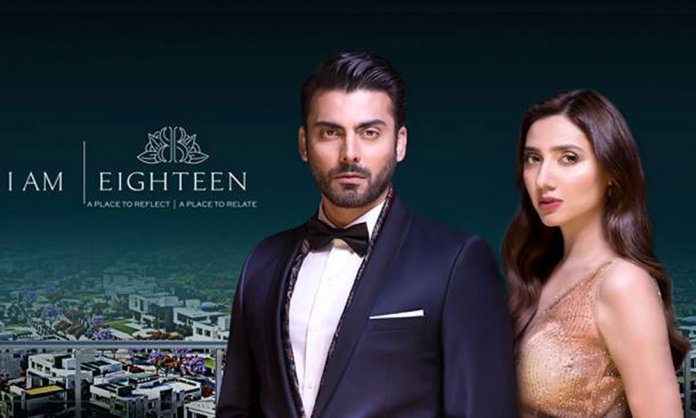 An exciting new player has recently entered the cluttered Pakistan Real Estate market. Unlike the existing names, this brand really knows how to differentiate itself from the crowd.
'Eighteen' is a luxury real estate brand by Ora Developers, Saif Group & Kohistan Builders and Developers.
The housing project, located near Islamabad, plans to create a luxury living space with apartments and villas aimed at an exclusive market segment including expatriate Pakistanis. Through this project, the builders will introduce an international style of living and architecture to Pakistan so that Pakistanis can benefit from the actual real estate.
With high ambitions, a brand like Eighteen needed to create social media blitz and establish it as a byword for quality living. The brand invited almost 11 agencies to pitch their ideas. After much deliberation, Synergy Dentsu was selected to carry the brand forward in October 2017.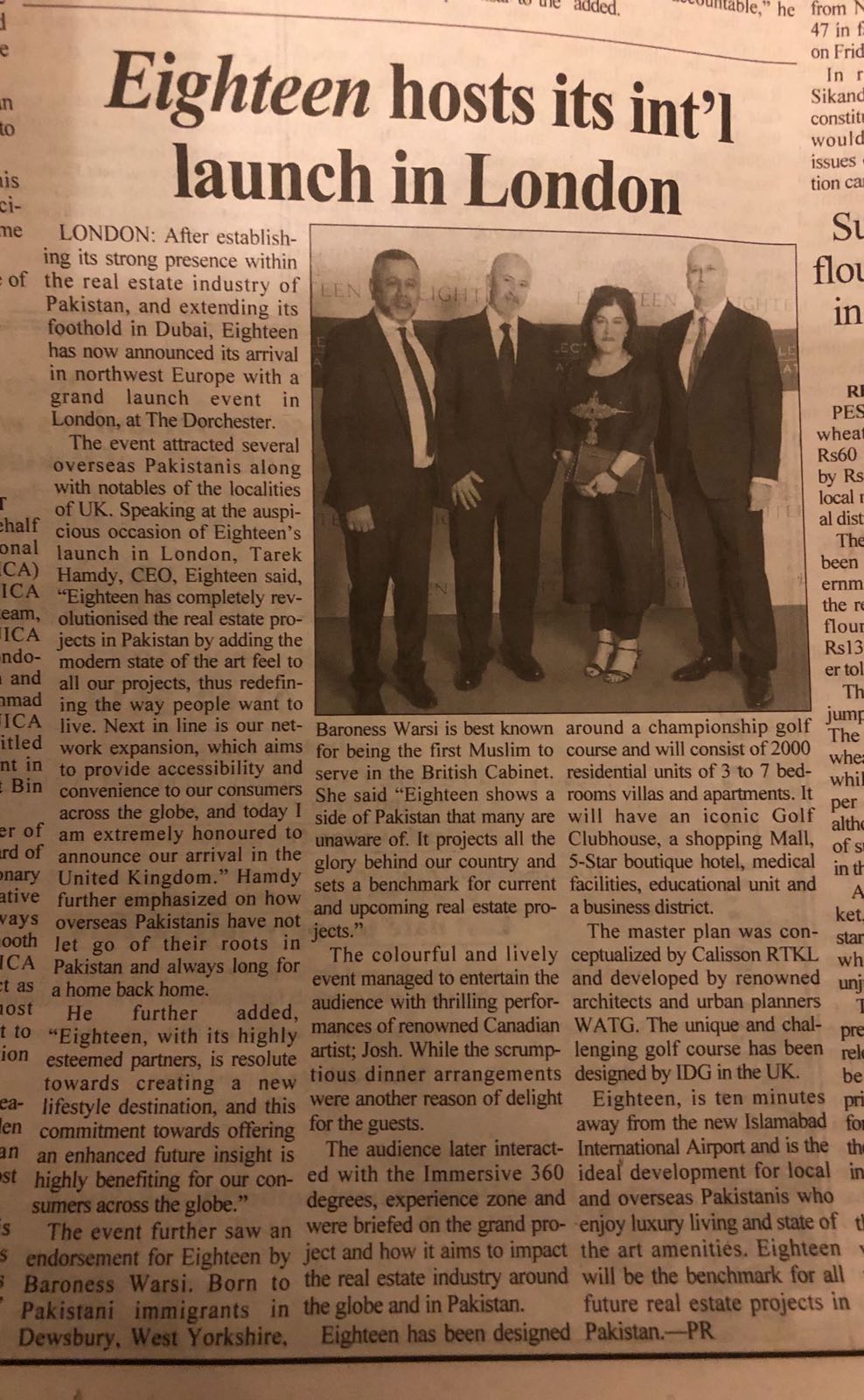 The objective of the campaign from the very start was to build brand equity. The campaign suggested by Synergy Dentsu was an attempt to place Brand Eighteen apart from its competitors.
The standard structure for most Real Estate campaigns in Pakistan has been functional, tending to focus more on the size of plots, location, distance from landmarks, and 'cliche' elements. On the other hand, Synergy focused on giving an idea that broke away from those conventions.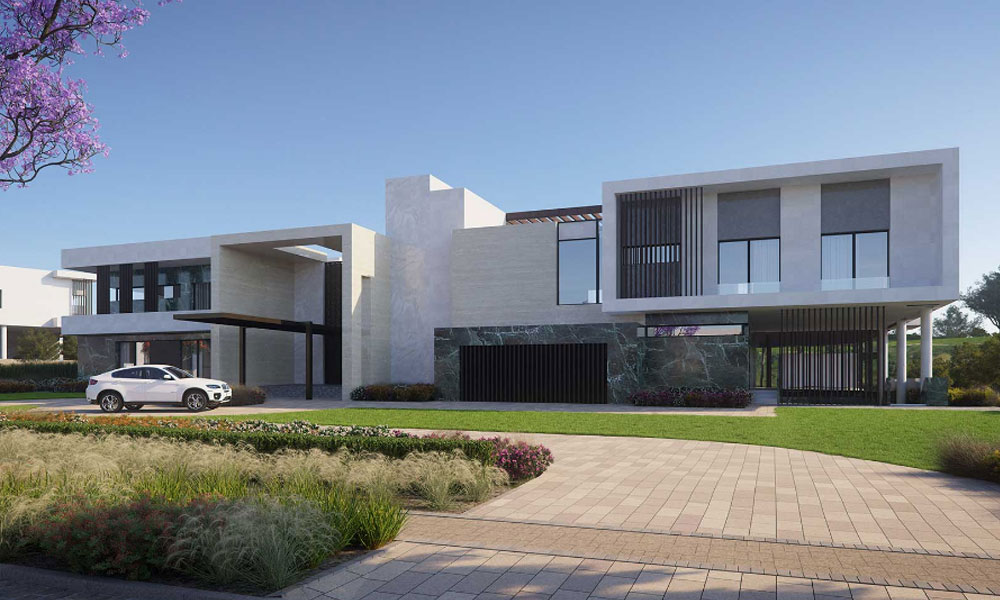 The Redefining Idea
The concept presented to the brand was "I am Eighteen". A celebrity-focused concept that personified success through the highest end brand ambassadors.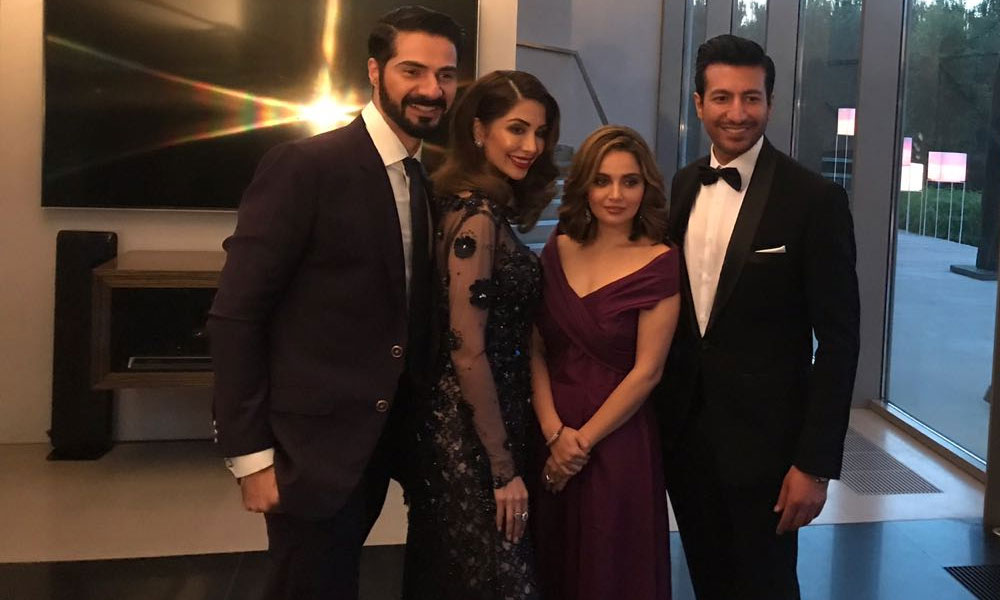 The idea focused less on the functional aspects of the housing project, and more on the attributes needed to become a part of this exclusive space. However, to create such an ambiance and quality for the brand required production values that real estate had so far not witnessed in Pakistan.

Eighteen employs European styled architecture so as to capture the look and feel required for an authentic European setting. Location scouting was done extensively and Poland was decided as the perfect shooting location.
"Today we have shown a wonderful master plan for a development which I believe will revolutionise real estate projects in Pakistan.
Ora, working with these highly respected partners, will be creating a new lifestyle destination in a world class capital City. I am very pleased to be involved with the project and very excited by what we will achieve." -Mr Naguib Sawiris, Chairman of Ora Developers
The production duties were handed over to ArtNoir, a Karachi based production house headed by Sohaeb Akhter, who has previously worked for clients such as Zong, Gul Ahmed, Uber, Kolson and Pakistan Cables.
Once Poland was finalized as a destination, Opole and Wroclaw were selected as the two locations for the duration of the shoot.
The Stars Came Out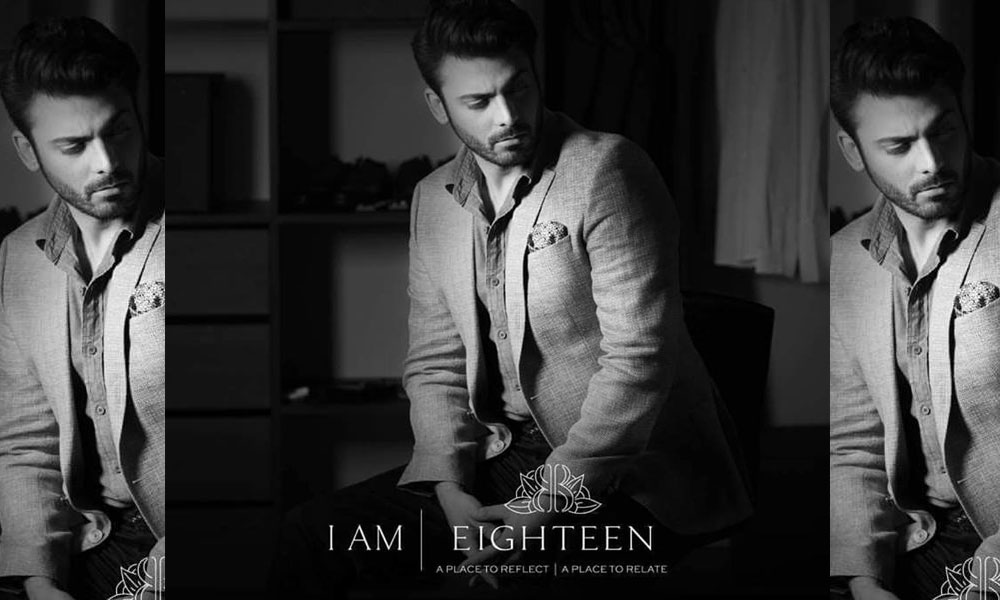 To truly personify the idea of Eighteen as the most premium housing society in Pakistan, required some serious celebrity presence – and the Eighteen campaign didn't hold back on star presence!
The campaign managed to gather one of the largest celebrity casts for an ad campaign unprecedented for real estate advertising. The most powerful, influential and adored celebrity duo in Pakistan, Fawad and Mahira Khan are a part of this glamorous campaign.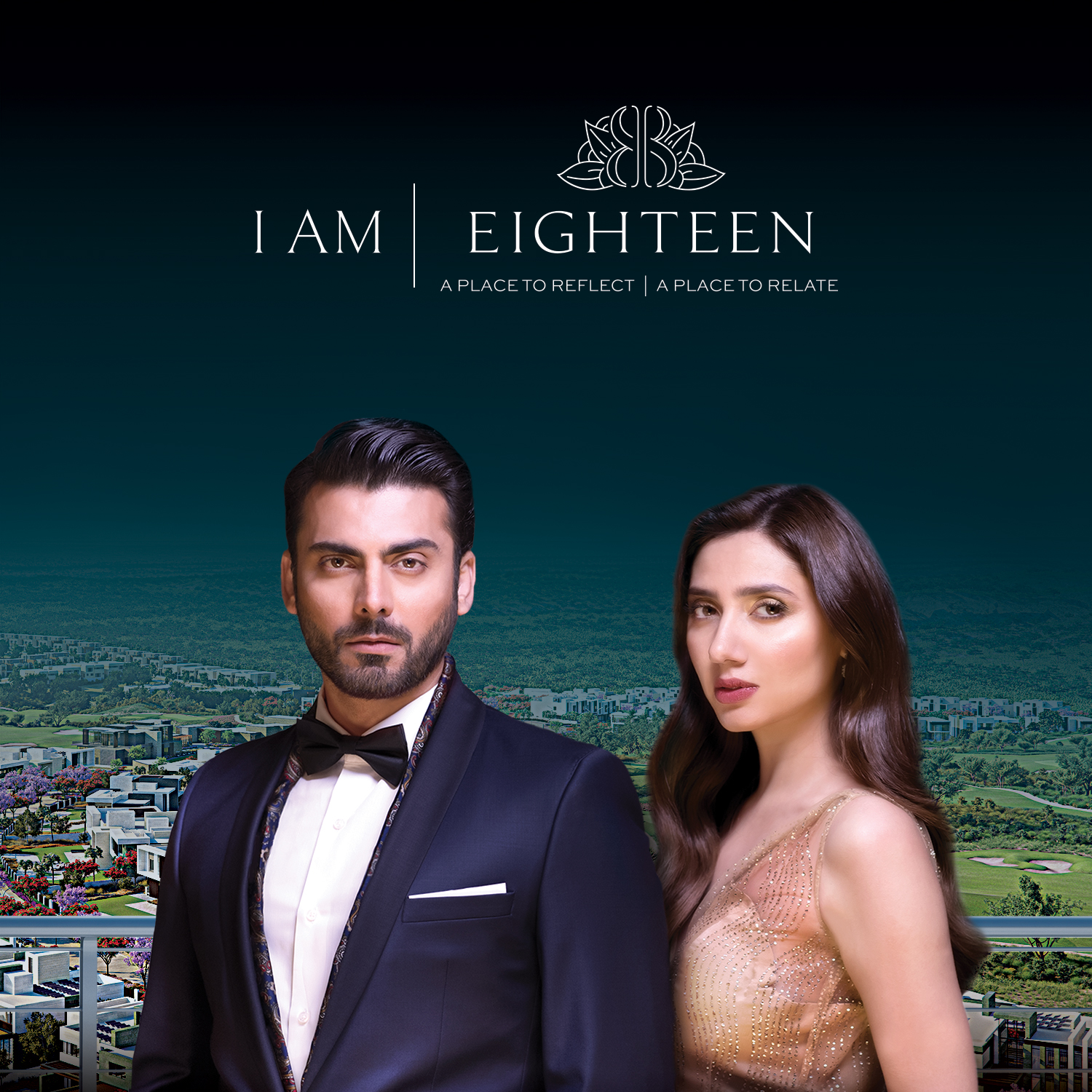 In addition, the cast includes other well-known celebrities such as Wiqar Ali Khan, Sabeeka Imam, Armeena Khan and the veteran actress Atiqa Odho. The team decided to create a unique concept more akin to a short film experience derived from French cinema. The idea was to bend genre conventions of advertising especially Real Estate advertising to become a game changer for this sector.
The film focuses on the celebrities and their lifestyle as it related to the product. It tries to show what goes on in their day, from waking up in their homes to getting ready to go out with their friends. It tries to turn aspiration into a high art film experience. The ad captures the glitz and glamour of celebrity life and how Eighteen embodies this lifestyle. It portrays a setting that is decidedly European in aesthetic is now in Pakistan and within your reach.
Watch 'I Am Eighteen' Campaign Below!
https://youtu.be/2ZlLm5LewOs
Indeed the campaign has set a bar in the real estate market of Pakistan. Synergy Dentsu has tapped into an untouched potential using an out-of-the-box approach to highlight upcoming mega projects within the country such as Eighteen Islamabad.
What are your thoughts about this campaign?