4K Ultra High Definition is about as close to life-like as your TV set can get you these days.
With a significantly higher resolution than the 1080p video, the almost 4,000 horizontal- pixel the display provides a noticeably brighter image than the former HD go-to. Let's be real; all of us wish to watch Netflix in 4k, correct?
With 4K's unpaired clarity, watching Netflix shows while exploring everything from the tiny bugs in your backyard to dragons and the edges of outer space feels incredibly unique and immersive.
Fortunately, for subscribers, quite a few options in the streamer's content library are available to view in the stunning format.
Here's how to watch shows and movies in 4K on Netflix on your computer or TV
When trying to stream your favorite Netflix show, the most critical step is having the right equipment.
If you're watching from a TV set, you'll be required to ensure it's a 60Hz display that has Ultra HD streaming compatibility.
You'll also need a quick and reliable internet connection speed of 25 megabits per second or higher and a monthly subscription for Netflix's "Premium" plan, which costs $15.99 each month.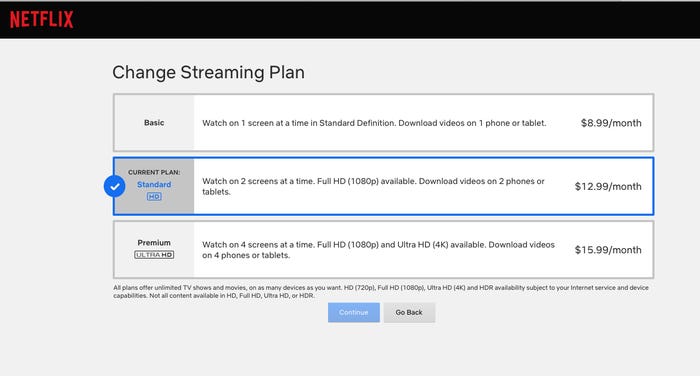 Those watching on a computer will desire a 60Hz computer monitor and a browser capable of streaming 4K.
While Apple users on an iMac Pro (2017), Mac Pro (2019), and 2018 or later 15-inch or 16-inch MacBook Pro when watching on Pro Display XDR have the right screen requirements, the available browsers like Safari and Chrome – can only stream as high as 1080p.
PC users with Windows 10 the operating system are eligible for streaming 4K either through the Microsoft Edge browser or Microsoft's Netflix app. However, in display requirements, you'll require to have the same internet speed and subscription plan as you would for the TV.
Once you've assessed that you're 4K ready, your next Netflix binge is only some clicks away!
Just log in to your Netflix premium account, then type in "4K" or "UltraHD" in the Netflix search bar to see a list of titles you can watch in the format.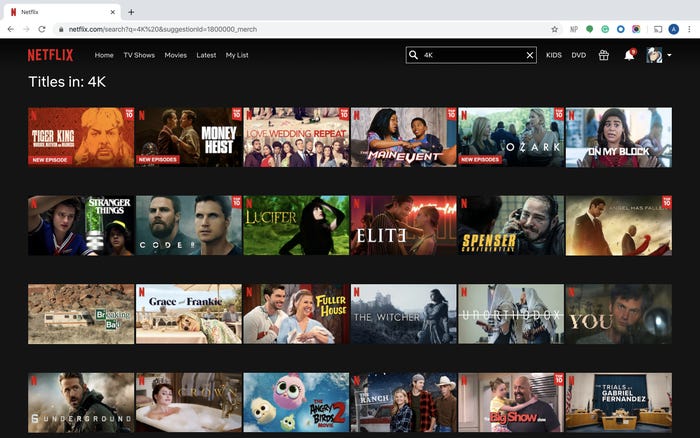 You can also check to see if individual titles have the "4K Ultra HD" icon below the series logo and to the right of the release date and season count, if favorable.
Finally, you click play on the title, set the streaming quality to "Auto" or "High," and begin watching your favorite shows while munching on some popcorn!
Stay tuned to Brandsynario for the latest news and updates.