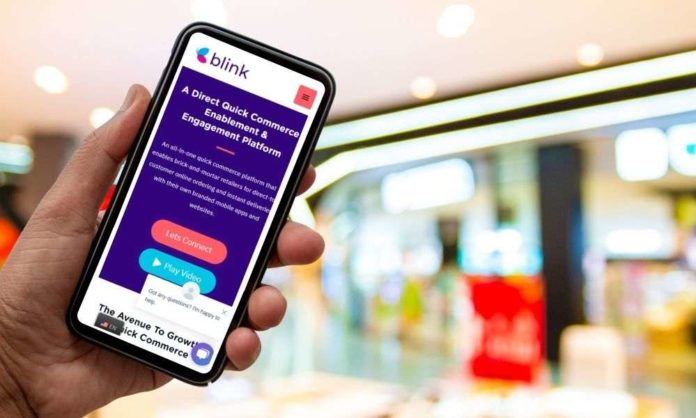 Blink Co. Technologies, a VC-funded B2B SaaS company, has taken the market by storm with Blink – a quick-commerce technology stack for brands that need a direct online ordering platform. The young startup scaled across five countries in only its first year of operations.
Blink is a revolutionary product with a myriad of capabilities that empower brands, of which the core ones are discussed in this article.
Data ownership
Aggregators and other third-party platforms generate sales for brands. However, brands are unaware of who their customers are. Conversely, Blink gives brands complete ownership of data on customers, orders, and financials, enabling them to make data-driven decisions, target promotions to the right customers, and obtain customer feedback among other things.
Affordable plug-and-play technology
Conventionally, brands have their own websites and mobile apps developed which is both costly and time-consuming. On the other hand, Blink equips brands with a comprehensive, ready-to-use quick commerce stack – a mobile app, a website, a merchant portal, a fleet management portal, and a delivery app – without the technical hassle
Branded user interfaces
Having a direct online ordering platform means that businesses have their own user interfaces fronted by their brand logos. This creates their digital identities, paving ways for them to gain brand-focused online traction.
Direct customer engagement
Technology that stores customer data allows brands to communicate directly with their customers, and personalise their experiences. Moreover, brands are better able to understand their customers' concerns, get candid feedback, resolve complaints, run targeted promotions and gain customer insights, all of which drive customer delight, retention, and acquisition.
30-second order placement
Blink's cutting-edge technology ensures that users enjoy a quick and seamless ordering experience. On average, an order is placed within 30 seconds of submission on a Blink-powered website and mobile app – that is almost instantaneous for the user, rendering better ratings on software review websites.
Same-day deliveries
Time-optimised deliveries lie at the core of Blink's quick commerce enablement capabilities. Multi-location brands are equipped with Google Maps geofencing to fulfill orders from the customer's nearest branch instead of dispatching from a single location. Parallel to this, riders are able to navigate customers' exact locations using Google Maps in-app anytime, anywhere within minutes.
Business intelligence reporting
Data-driven decision-making has become an increasingly important driver of business growth. Brands that use Blink receive system-generated statistics in a dynamic dashboard backed by a Microsoft Power BI integration in the merchant portal. Data drill-downs by time frames, customer, product, branch, city, payment method, and more are available with the click of a button.
Multiple integrated capabilities
Unlike e-commerce platforms, Blink has outdone other players in its niche with a set of core payment, communication, and logistics integrations. These include Visa, Mastercard, Checkout, Stripe, and Pay2M for online payments, E.Ocean for SMS campaigns, and Bykea for third-party logistics among others.
Real-time fleet tracking
Blink's customers can opt for the end-to-end fleet management system to manage deliveries in-house. The system allows visibility of rider attendance, two-step rider assignment, and real-time rider tracking all in one window on a user-friendly delivery portal.
With a state-of-the-art quick commerce solution such as Blink on offer, brands in Pakistan and beyond have the opportunity to achieve hypergrowth.
Book a free demo to find out how Blink can help your business.
Stay tuned to Brandsynario for the latest news and updates!