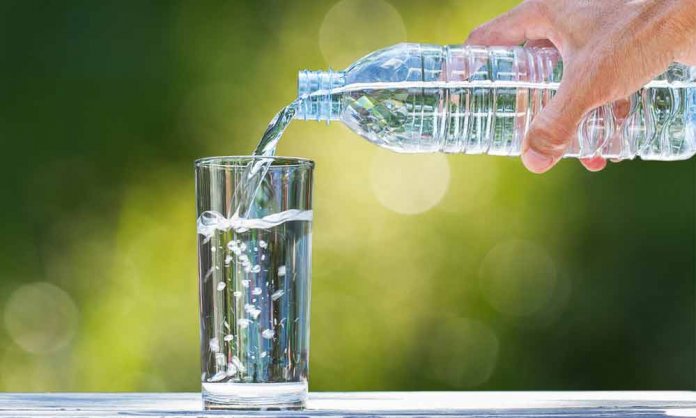 According to a new report generated by Pakistan Standards and Quality Control Authority (PSQCA), 9 mineral water brands in Pakistan have been declared as unfit for consumption.
PSQCA had started monitoring several brands from the time period of 3 months (July-September). The report was then submitted on Wednesday with the final conclusion.
Unfit Water Brands in Pakistan
The following are the brands which have been declared unsafe for drinking:
Pure Water
Plus Piyaas
3 Star
Douro
Real Plus
Pure It
Elayn Plus
Crystal Maya
Aqua Saad
The report further claims that all these brands were found contaminated with chemicals and traces of microbiological elements. 'Plus Piyaas' in particular was found to have high levels of Arsenic i.e. 15 ppb exceeding PSQCA's standard of 10 ppb.
This can lead to several complications including skin disease, kidney disease, diabetes, heart disease, hypertension, birth defects, multiple types of cancer, black foot disease, and others.
On the other hand, Elayan Plus, Crystal Maya and Aqua Saad were found to be highly contaminated with microbiological content which can lead to Diarrhea, Hepatitis, Typhoid, Cholera, Dysentery, and other diseases.
Pure It was also found to have massive traces of Fluoride. The PSQCA bottled water quality standard for sodium is 50 ppm and for fluoride is 0.7 ppm.
PSQCA had acquired 118 samples from various cities including the capital Islamabad, Peshawar, Multan, Rawalpindi, Gujranwala, Lahore, Bahawalpur, Rahim Yar Khan, Tandojam, Quetta and Karachi.
To further monitor and improve the quality of drinking water across Pakistan, the government along with Ministry of Science and Technology has designated this task to Pakistan Council of Research in Water Resources (PCRWR) for quarterly monitoring all brands with their results.
Top Bottled Water Brands Contaminated with Plastic Particles
Stay tuned to Brandsynario for more news and updates.