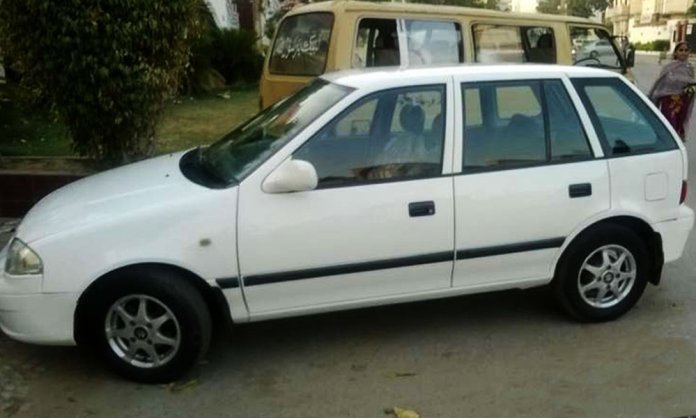 Every child grows up having the dream to buy their own car someday, even if it's second-hand.
Don't worry if you are limited on a budget, you can still make your dream come true with this guide to help you find the best cars from 3-7 lakh.
1. Daihatsu Cuore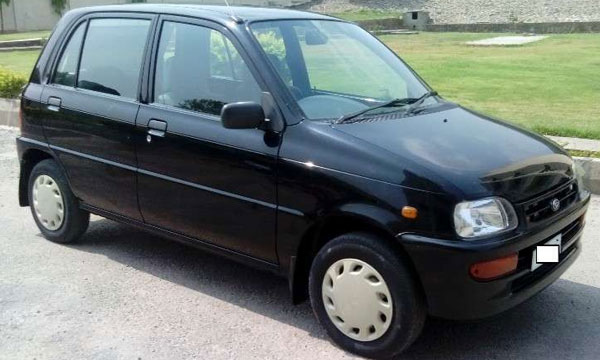 Introduced in Pakistan during the early 2000s the Cuore successfully made a footprint for its self in the automotive sector. The front engine wheel drive hatchback was made available in 2 variants in 2012, the CL and the CX. Equipped with a 0.8L OHC 6-valve inline-3 engine, it produces 40bhp. A 2003-04 model with roughly 100,000kms driven can be purchased around 4 lakh a lower mileage model will cost 6-7 lakh.
2. Suzuki Alto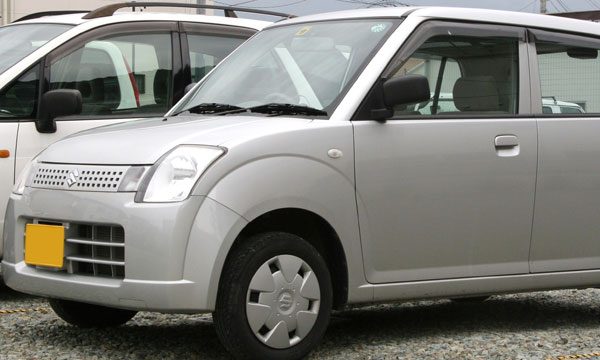 Pak Suzuki introduced the 1st gen. Suzuki Alto in the early 2000s as well. The front-wheel drive hatchback saw an end of production in 2013, it received 2 new facelift variants with the same body, the VX and VXR. An early variant with roughly 80,000kms used can be purchased for around 4-5 lakh whereas a variant with less mileage can be purchased in between 6-7 lakh.
3. Suzuki Cultus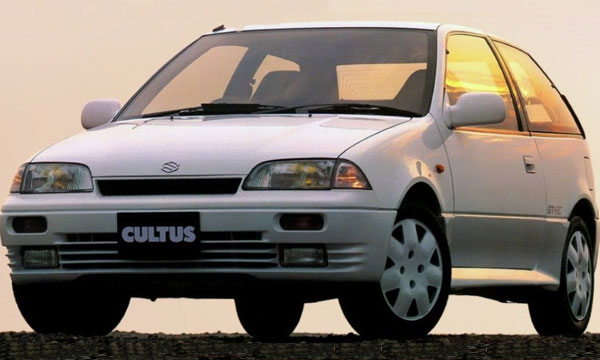 Available in 3 variants, VX, VXR, and the VXL, the Suzuki Cultus was introduced in the early 2000s as well. VXR variant gave customers air conditioning being a high-end model, VXL power steering and central locking were then also added on to the Suzuki Cultus. If you are looking for a Cultus around 2006-7 with under 100,000kms drive, it can be yours for 5-5.5 lakh.
4. Suzuki Mehran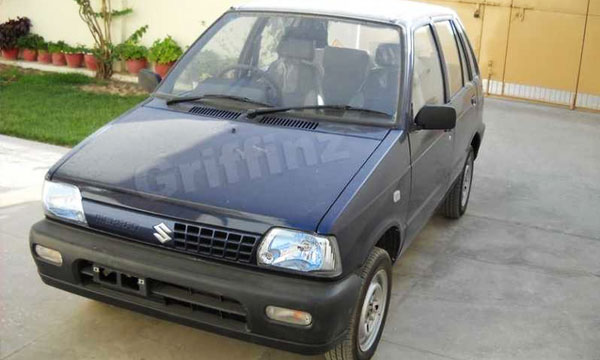 The Mehran was introduced back in the 90s. It is known to be one of Pakistan's most affordable cars for low-middle class consumers. Throughout its rule, it has received 1 facelift variant which includes a new engine and some minor tweaks.
A new Mehran can be purchased for around 7 lakh while the higher-end variant, VXR, is priced at 7.3 lakh. On the other hand, a used variant can be found on sale for as low as 2-2.5 lakh while the new variants can be seen for a price of 6 lakh.
5. Suzuki Margalla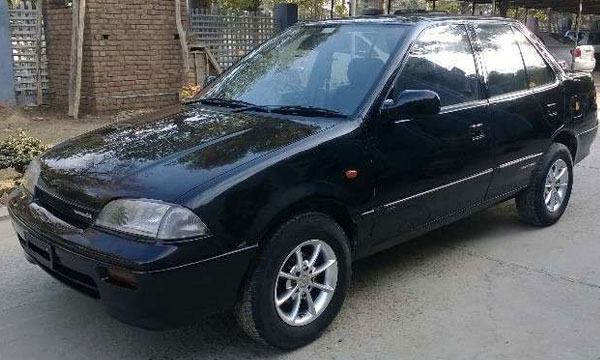 First making its way in 1992, Suzuki Margalla is a sub compact sedan. It was introduced as the sedan version of the Cultus, equipped with a 1300cc inline-4 engine producing 60bhp with 5-speed manual transmission. A 60,000km riven Margalla can be found for 4.5 lakh while a 100,000km driven model can be found for 4 lakh.
6. Suzuki Khyber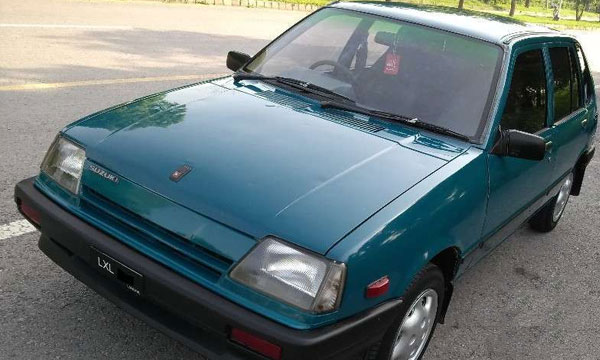 Khyber is almost 3 decades old now, introduced back in 1990! The front-wheel drive hatchback comes with a 1.0L 4-Stroke cycle water cooled SOHC 12 Valve Inline-3 engine under the hood, producing 100bhp. The 97-98 variant can be purchased for 4 lakh with 60-80,000km driven, whereas the higher mileage models can be found for a price tag as low as 2 lakh.
7. Suzuki Baleno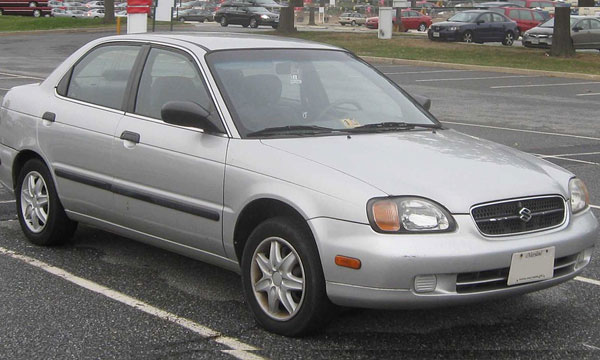 Introduced in 1998 as one of the first mainstream sedans from Suzuki, the Baleno comes with a 1300cc Inline-4 engine under the hood. Offered with a 5-speed manual transmission. It features a restrained design language and is a good choice for anyone looking to buy a mid size family sedan. A 1300cc Suzuki Baleno with around 125,000km can be bought in between 5.6 to 6.2 lac rupees in Pakistan.
8. Hyundai Santro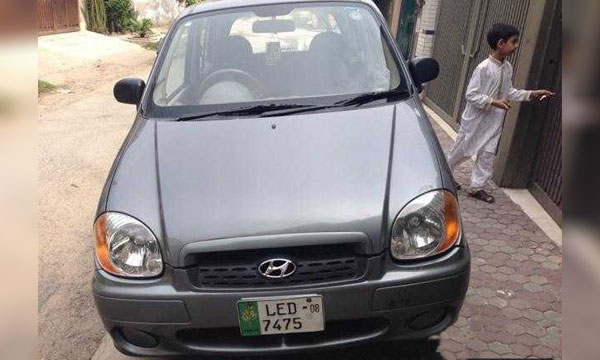 Dewan Farooq Group launched the Hyundai Santro within Pakistan in 2000. The front wheel-rive hatchback saw an end in 2014. It was available in several variants including Exec, Prime, Club, Club GV, Prime GV and Exec GV. You can find a Hyundai Santro with around 80,000km for around 5-5.5 lac.
9. Daewoo Racer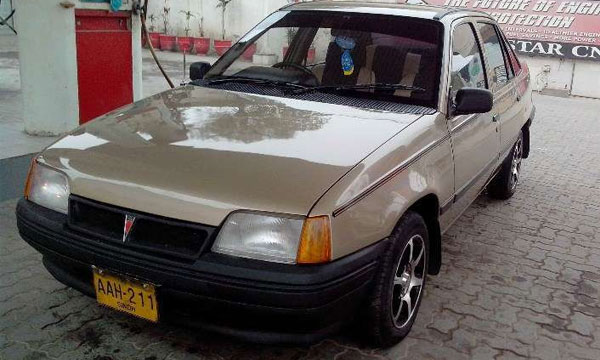 Also known as the Daewoo LeMans or the Daewoo Cielo, the Racer first made its way back in 1993. It features a 1.5-liter OHC Inline-4 that produces a modest 75bhp. You can find a Daewoo Racer driven around 100,000km for around 2.5lakh, while one with lower mileage will run you closer to 3 lakh.