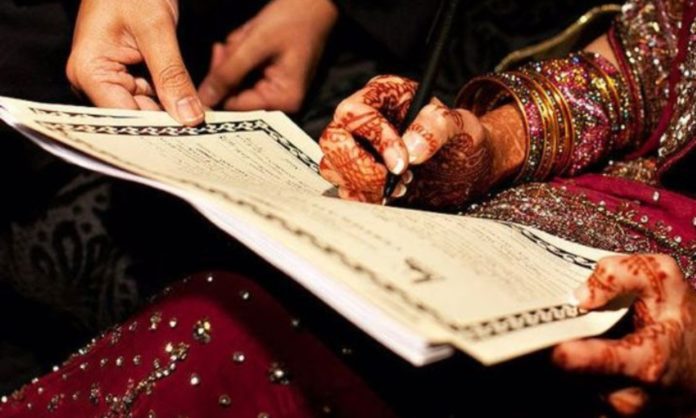 A recent study that took place in Lahore showed that many people who perform marriage ceremonies called "nikkah registrars" think that brides don't have the skills to discuss the terms of their marriage contract. This study also found that a lot of these registrars believe that giving women the right to ask for a divorce could lead to more divorces. They also think that a wife only has the right to financial support if she obeys her husband. Can you believe this sort of stuff still exists in 2023?
The Study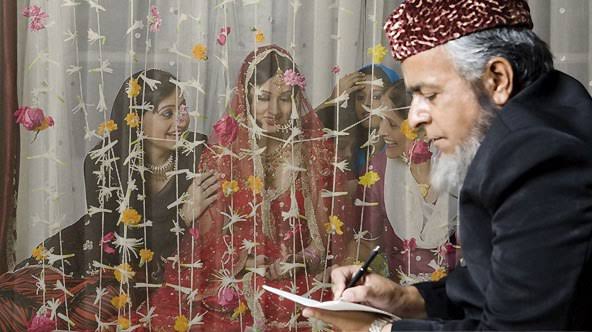 This information was shared during the launch of a report called "Diagnostic Study of Nikkahnamas in Punjab: A Review of Women's Marriage Rights." This report was put together by the Centre for Human Rights, Musawi, and the National Commission for Human Rights.
The study looked at how women's rights in marriages are treated and protected. They looked at 1,100 marriage contracts (nikkah namas) and talked to 105 nikah registrars in two districts, Lahore and Pakpattan, in Punjab. They also studied the laws related to marriage.
Problems And Solutions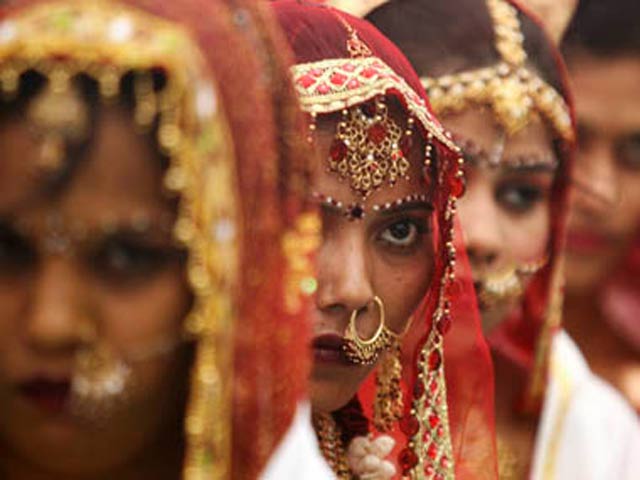 The study found several problems. One issue is that many existing laws meant to protect women's rights are not being followed properly. For example, some registrars were not filling out important information in the marriage contracts, like the bride's ID details or her age. They also found that many registrars believe women need their husband's permission to work, and they don't think women have the right to ask for a divorce.
The study suggests that there needs to be a better understanding and enforcement of the laws that protect women's rights in marriages. By not properly following these laws, many women are not getting the rights they deserve. Overall, the study highlights the importance of making sure that marriage contracts are filled out correctly and that women's rights are respected and protected. This is important not only for the couple getting married but also for their families and future generations.
Stay tuned to Brandsynario for more news and updates.