While we are forced to see the celebrities in cliched shalwar qameez and always crying, award shows are the one category where we can see them dressed up as 'them'; their style. But our hopes were shattered during this year's Hum Style Awards seeing all the celebrities dressed in Hollywood-inspired clothing with no originality whatsoever.
Does this not remind one of Avi?
Pakistanis to lollywood industry: #HumStyleAwards pic.twitter.com/cUPrErsdq9

— Benazir 🇵🇸 (@BenazirMubasher) July 4, 2021
Let's look at some of these worst-dressed celebrities of this year, shall we?
1. Fahad Hussayn
When designers wear dresses that baffle you, what can you expect from the poor actors and models who have no other option but to wear these designers? Fahad Hussayn was seen something that looked like a mask and also had a goat skull on it. People started trolling him calling it the aftereffects of COVID coupled with black magic.
2. Ali Xeeshan
Matching the theme of magic, Ali Xeeshan was seen in robes, a crown, and a Merlin magic wand. Can someone ask them what the theme was; Harry Potter or Merlin?
3. Sonya Hussyn
Did she look pretty or not, let's not comment on that. But did she look comfortable with her own dressing? Definitely not? Constantly fidgeting in every video; either she felt out of place because of the people hovering around her giving uncomfortable looks or she was just not comfortable in that dress, this is something only she can tell.
4. Momal Sheikh
She went simple with a pink suit but it was just not attractive.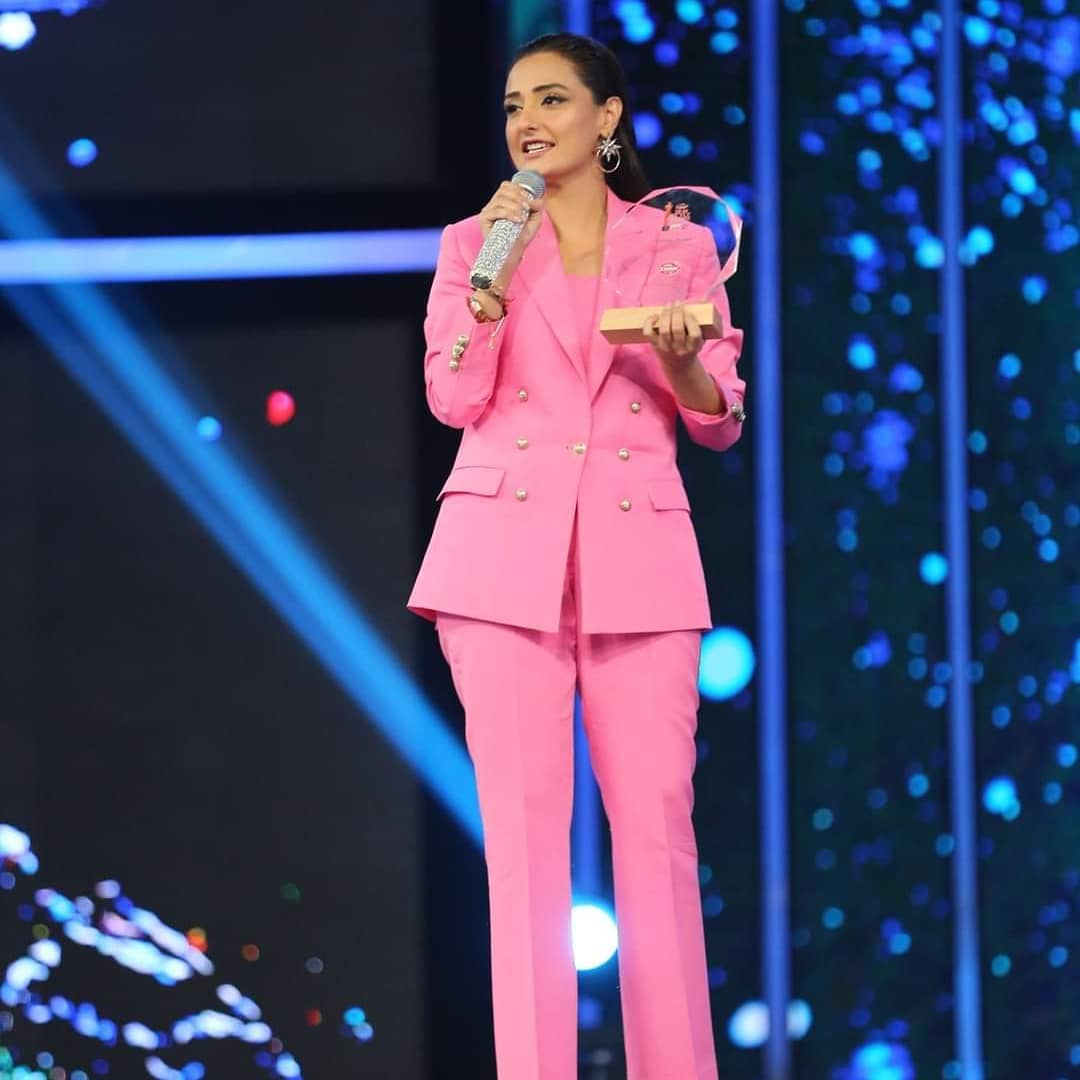 5. Nausheen Shah
Nausheen Shah's Instagram is full of stylish dresses and poses. Hence, it is even weirder to find her dressed inappropriately for a 'Pakistani' award show.
6. Alizeh Shah
This celebrity needs no more words, I guess. The Twitter trolling is enough to tell you that she wasn't amongst the best-dressed celebrities during the Hum style awards.
7. Fahmeen Ansari 
Probably mistaking Hum Style awards for Cannes, Fahmeen Ansari showed up dressed like this:
Had she worn this for Cannes, it may have looked nice, but wearing this for a desi event, it looked misfit.
8. Sarwat Gilani
She was elegantly dressed. For some reason, I always love her wardrobe. And in the past, I became an even bigger fan of hers after seeing her steamy photoshoot with her husband. But for a Pakistani award event, it just did not look right.
Did you see the pictures of the event on your Instagram? Who did you think qualifies for this list? And if you think some of them were dressed nice, well, let's hear it!
Stay tuned to Brandsynario for the latest news and updates!