Some Pakistani celebrity couples often make it to the headlines for the extreme public show of affection. If it is common knowledge that someone is dating or even if they are married and share intimate pictures, it doesn't fit well with the ethics of moral police and they start trolling the couple. So, we are listing down eight of those celebrity couples that shared cute yet very PDA (Public Display of Affection) and that led to moral police trolling them for it.
1. Ahsan Mohsin & Minal Khan
They are the hottest unmarried couple in town. Never have they confirmed the news in words but everyone knows about them dating. Considering they are in a relationship, they do post pictures when they are hanging out. And people do not like it when they are 'too' close.
2. Muneeb Butt & Aiman Khan
Minal's sister, Aiman is married to yet another celebrity, Muneeb Butt. Both of them also share lovely pictures. The latest pictures were from their trip to Turkey.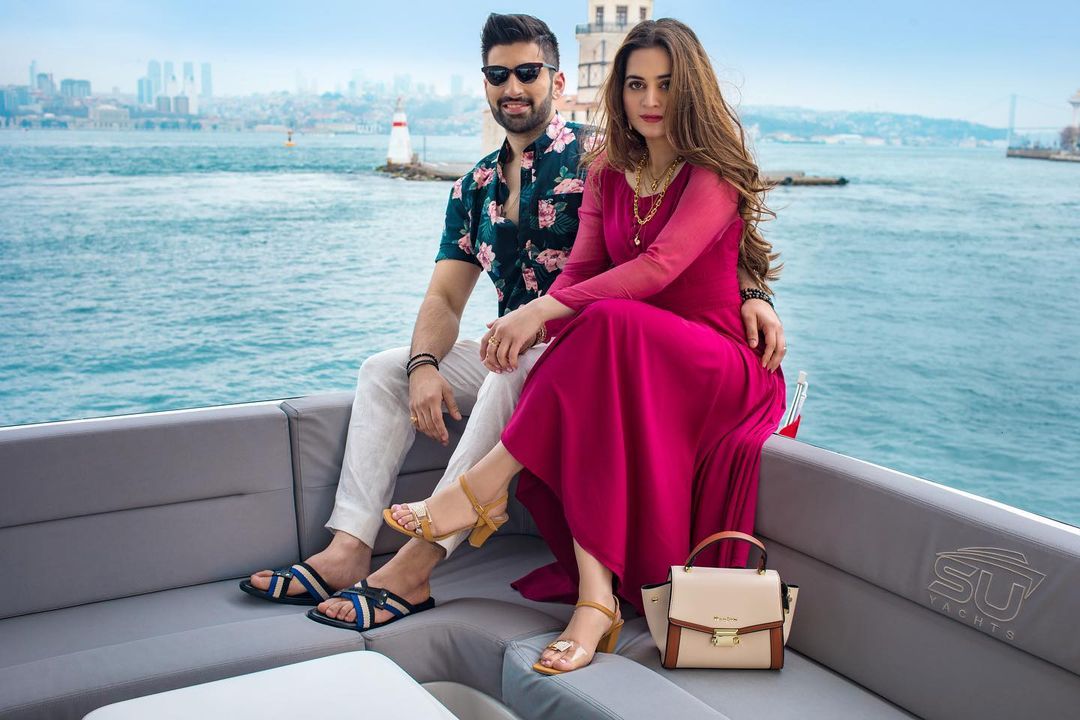 3. Iqra Aziz & Yasir Hussain
Iqra and Yasir are the epitome of PDA ever since Yasir proposed that way to her at the award show. The kisses when she said yes will probably be engraved in the Pakistanis'minds.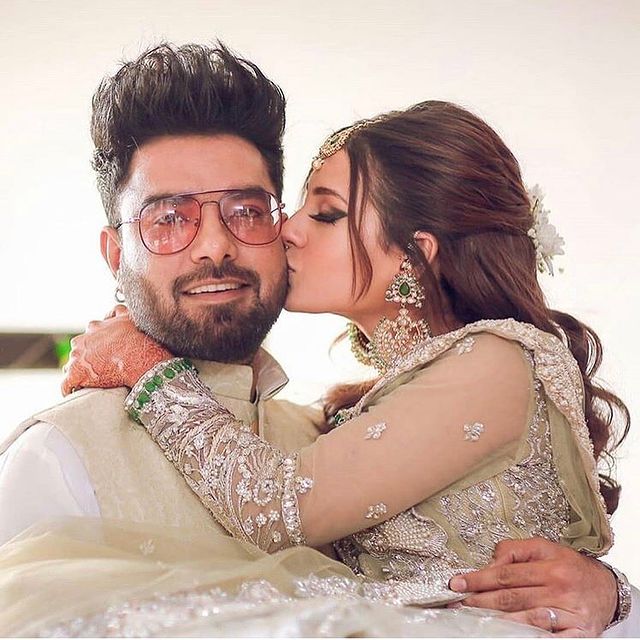 4. Sarah Khan & Falak Shabbir
Sarah Khan also posts pictures with her husband. And while people find Agha and Hina's intimate and funny stories cute, they troll Sarah and Falak's insta posts.
5. Sanam Chaudry & Somee Chauhan
Another PDA couple is none other than Sanam and Somee.
6. Ayeza Khan & Danish Taimoor
Ayeza Khan and Danish are undoubtedly the best couple in town given their photoshoots. With their steamy pictures on Insta while they get the love they also get trolled.
7. Sarwat Gillani & Fahad Mirza
The PDA for this couple probably began when they posted on Insta a video of them kissing in the streets of a foreign country. After that, they decided to ignore all the trolling and continued with it.
8. Zara Noor Abbas & Asad Siddique
Zara Noor Abbas and Asad Siddique have also been sharing some amazing pictures which attract the moral police. Check their accounts to have a look.
Do you think there are some other celebrity couples that qualify to be on the list? Let us know in the comments!
Stay tuned to Brandsynario for the latest news and updates!