Traveling with a kid can be one of the toughest things ever. The uncertainty of taking your kid in a foreign environment, especially a plane, can be nerve-racking. So if you or someone you know might be going on this adventure soon, keep reading for the best tips ever!

1. Choose A Flight Time Carefully
While in most cases the flight times are not according to your preferences for various reasons, you can try to move your date back or forth according to the best suitable time. Become a slave to the circadian rhythm and look for a time on which your children usually sleep. This will mean that they'll be knocked out on the flight, and your traveling will become a breeze.
2. Make An Airplane Bag
Your kids need to have an airplane bag for their traveling. Start talking to them about traveling a few days prior, so they are prepared about going on a plane. Letting them choose their favorite toys or games to put in their bags will be a great distraction. During the flight, you can ask them to dig through their bag and do whatever!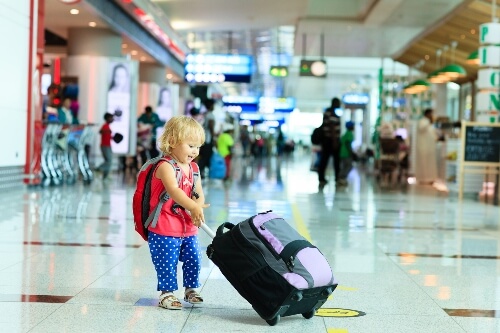 3. Plan, Plan & Plan
When traveling with a kid, you need to become the best planner ever magically. You need to keep in mind what calms them down if they're throwing a tantrum and have that on hand. You must know what they're afraid of and how they can be distracted. How much time do you have until they want a snack?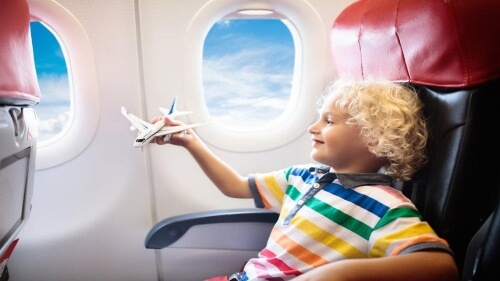 4. Regular Toilet Breaks
You need to make sure to have frequent toilet breaks at each stop and before you get onto the plane. Chances are without the frequent breaks; your child might keep it from you or tell you at the last minute. Cleaning an accident on a plane or an airport can be a nightmare, don't let it get to that point.
5. Check-In Early
Most of the time, when you're traveling with a kid or two, you must check-in early. This is important because, with kids, nothing ever goes according to plan. If you're there ahead of time, then you can afford some mishaps or accidents which would otherwise make you miss your flight.
6. Keep Them Comfy
A kid becomes most raucous when he or she is feeling uncomfortable. Don't dress your child up for the airport; they don't have a concept about airport outfits like their fashion-forward parents do. Pyjamas are your best bet or, better yet, dress them up in their most favourite comfy clothing. This will also mean that they can comfortably sleep on the flight too, when they want to.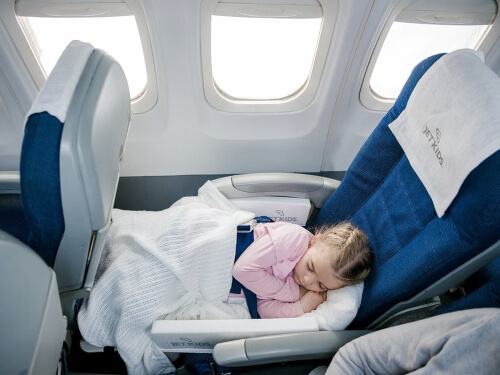 7. Have Medicines At Hand
The change in air pressure can also be a nightmare when traveling with a kid. Have a medicine at hand that can help with that. Or have earplugs that can help them feel better.
With the right tips at your service, everything can be conquered.
Stay tuned to Brandsynario for the latest news and updates.