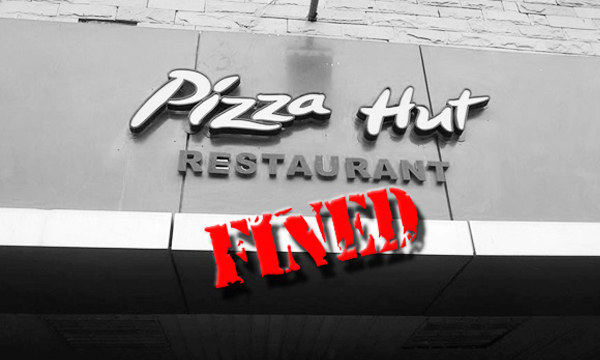 The Deputy Commissioner of Islamabad is once again back in action! In order to check on the hygiene conditions of various restaurants and cafe's, a surprise inspection was carried out by the Assistant Commissioner Shalimar Lt (R) Saad on directions of the Deputy Commissioner.
The crackdown was held yesterday in 7 bakeries, cafes and fast-food outlets. It is good to know that measures are taken to protect the health and welfare of the citizens in the city who are vulnerable to these food outlets.
The list of Outlets and the Fine imposed for Sub-standard hygiene conditions are:
Bake Well Bakers F-11 fined Rs. 20,000
Pizza Hut F-11 fined Rs. 30,000
Fast Food F-11 fined Rs. 4,000
Nutella F-11 fined Rs. 15,000
MJS Bakers F-11 fined Rs. 25,000
Italian Oven F-10 fined Rs. 30,000
Bake Well Bakers F-10 Rs. 50,000
Assistant Commissioner Islamabad Imposes Fines on the above-mentioned restaurants!
Unhygienic conditions found at the eateries during Inspection
Would you visit this outlet after seeing this?
Sad state of affairs at this outlet!
The update was provided to the public through the Deputy Commissioner's Official Facebook Account!
The Commissioner has given these restaurants a one week time period in which they are supposed to improve the conditions. The outlets will undergo a re-inspection after which further action will be taken.
Stay tuned to Brandsynario for latest news and updates.