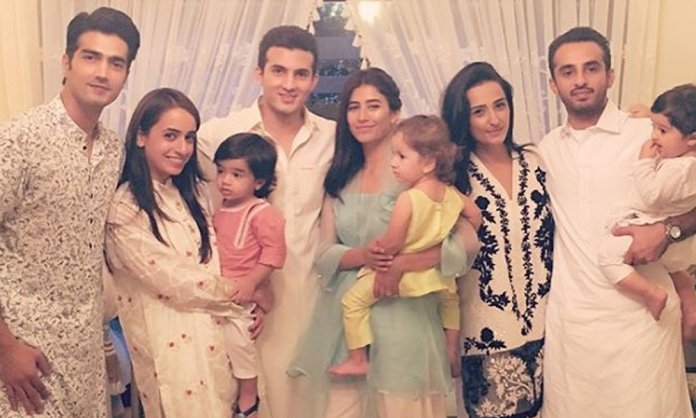 For Muslim families, Eid is a special festival that comes twice in a year. The day kickstarts with waking up for Fajr and Eid Namaz, coming home, enjoying a special breakfast, and meeting your loved ones.
The best part of the Holy occasion is Eidi! Eid is incomplete without Eidi! But then what? You're done with everything. How do you plan to spend the rest of your Eid days? Confused?
We have figured out 7 non-clichéd ways in which you can celebrate this Eid with your friends and family.
1) Host A Barbeque Dinner

Pakistanis don't like barbecue, they LOVE barbecue. Plan out a BBQ night with your friends and family with music and games.
2) One-Dish Party
Don't want to cook too many dishes? Want a large variety of food? A one-dish party is an ultimate solution. Ask all of your relatives to pitch in any dish of their choice for this celebration and enjoy an extravaganza of food!
3) Celebrate Eid With the Homeless
Eid means too much food, and too much food means too much wastage. Don't throw it away. Give it to those who really need it. Donate the remaining food to the homeless shelters. The needy people there have no one to celebrate. Your visit can help them feel the essence of Eid tooGame Night:
4) Plan a Game Night

Instead of traditional card games, put in ludo, snakes, and ladders, monopoly etc just for the sake of having fun without the fear of losing money.
5) Plan A Trip

Plan a road trip to one of the interior cities of Sindh, Punjab or Balochistan. Examine the culture of Pakistan more closely and explore never seen before areas. Do photography, eat at highway dhabbas, do camping. Have fun!
6) Movie Night
Plan a movie night with your buddies, grab some popcorn and drinks and have fun watching all your favorite films on Eid.
7) Attend Eid Festivals With Your Family
Eid festivals in the city have emerged as a new trend in past few years. These festivals have everything from food to games to accessories and clothing stalls, enough to entertain you and your family for a day. This can be the best possible way to utilize your Eidi too!