Because of the COVID-19 lockdown, I was spending more time in my bedroom than before. Pretty soon, I started noticing the imperfections and the flaws. I realized how unorganized it was, how dull and boring it looked and how much I hated my closet.
Since I had been on vacation earlier this year, the experience was still fresh in my memory. Those amazing hotel room vibes, the sound of the flute from the lobby, and the warm lighting were all truly remarkable. This idea popped up in my mind that why should I not try to make my bedroom like a five-star hotel.
If you are also trying to make your bedroom like a five-star hotel, here are six tips for you:
1. A lot of lights
There is a little chance that you can ever go wrong with the lights. Proper lighting can completely change the feel and look of your room. 3-way bedside lamps are high for this if you can, then add brightness in your closet as well.
A well-lit bathroom is essential. In almost all hotels, you would have observed; there are warm lights. It is because warm lights add life to a room. Additionally, you should get dimmers on all views. They can create a relaxed and calm ambiance.
2. A bedroom is a bed-room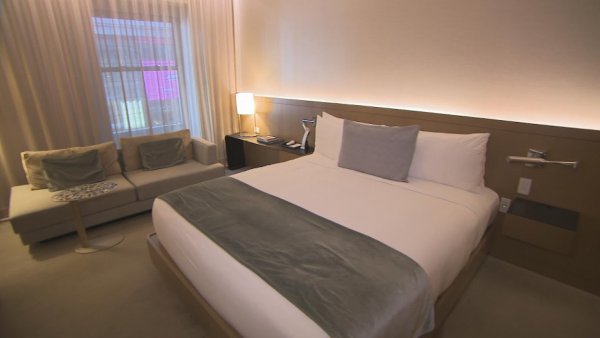 A bed is an essential thing in your room. You need to make sure that it's cozy and comfortable with making your bedroom like a five-star hotel. For your bed, you can get monochromatic sheets. However, most interior designers suggest using white sheets only. White also creates an aura of peace and serenity.
When making your bed, go for hospital corners as they create a neat look. You can also consider buying a top pillow mattress if it's in your budget. Lastly, add throw pillows of different colors, preferably bold, as they will bring attention and colors.
3. Little things make the room
You can add little things to add feel to your room. In my opinion, there is nothing better than a scented candle. You can also put a beautiful looking glass and pitcher to your bedside. Fresh flowers and wireless speakers are also great. A fluffy rug beside your bed looks and feels fantastic.
4. Don't sit on your bed only
Your bed shouldn't be the only place for you to sit on in your room. You should create a separate seating area. A separate seating area can be used when reading a book, having tea or coffee, or watching the sunset or sunrise if you have got a window.
5. Bathrobe and sleep mask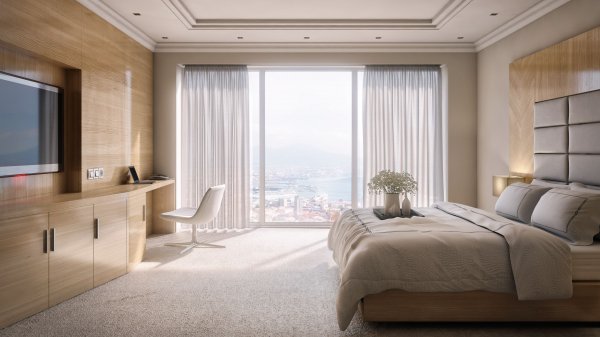 You should invest in the best kind of bathrobe and sleep mask. They can provide a delightful and luxurious feeling.
6. Decluttering is

key
Last but not least, no feeling matches the feeling you get when you walk in your room, and everything's perfectly organized there. The organization is the most important thing. It does not matter how expensive items you buy if your room is unorganized. Hence, start organizing that drawer in which you put everything or your closet so that the next time you open it, a mountain of clothes doesn't fall on you.
What do you think about these six tips to make your bedroom a five-star hotel? Let us know in the comments below.
Stay tuned to Brandsynario for more news and updates.