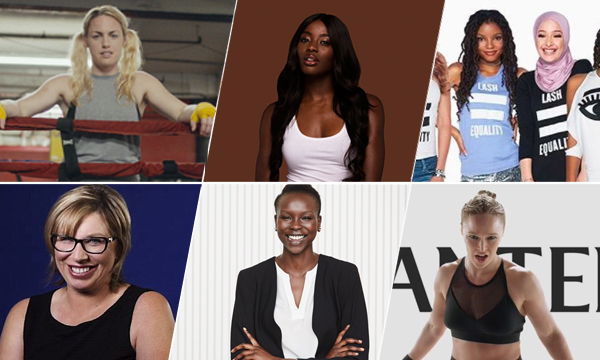 The objectification of women in advertising has been a norm for the longest time. Having smooth, flawless skin, slim body, and the perfect smile is what beauty ads wrongly create in the minds of the women. However, the commercials that we've been exposed to over the years of re-touched, unrealistic women are now changing through female empowerment.
Here are the top 6 beauty brands that have changed perceptions of beauty through their advertising campaigns over time
1. Dove – #MyBeautyMySay
A study was undertaken by Dove that found out how women and young girls still feel the pressure to conform to the 'perfect' body. The brand is a pioneer of the body-positive movement for more than a decade now. The ad '#MyBeautyMySay' features women from all sorts of body types, careers, and backgrounds and how people criticized them.
2. L'Oreal – #YoursTruly
The True Match #YoursTruly ad campaign features 23 of UK's most influential and inspirational ambassadors for diversity for the range of 23 shades of the True Match Foundation. The influencers share stories about finding the perfect shade and how it allows them to express their identity with confidence truly. The brand is working for equality and diversity with this campaign.
3. CoverGirl – #LashEquality
Covergirl, the makeup brand, became the first to break stereotypes and shatter diversity barriers by featuring a boy, James Charles from JCharles Beauty, and a Muslim hijab-wearing beauty blogger, Nura Afia for the first time in its latest commercial. The ad also features the beautiful Katy Perry and stunning, Sofia Vergara. This feat has never been done before by any other beauty brand. Kudos to CoverGirl for thinking out of the box!
4. Neutrogena – #SeeWhat'sPossible
The Johnson & Johnson owned brand, Neutrogena, finally stepped into empowering women through its first global ad campaign this year, which tells women to 'See What's Possible.' It has been designed to encourage women to chase their dreams.
5. Lancome – It is Never too Late to try
A domestic abuse survivor and an inspiration to women across the globe, Rossie Batty, featured in Lancome's Women's Day campaign to raise awareness on the grave issue.
6. Pantene – #StrongIsBeautiful
We still live in an era where a strong woman makes others uncomfortable, and that is what the hair-care brand strives to promote by partnering with one of the strongest women in the world, Ronda Rousey. The message the ad wants to put across is simple yet powerful, which says, "Don't hate me because I am strong."
We hope to see more of such campaigns in the new year, that encourage women empowerment, equality and inspire women to do what they love. 
What did you think about the campaigns carried out by the top beauty brands in 2016? Let us know in the comments below!
Stay tuned to Brandsynario for more updates.