COVID-19 has changed everything. From dining to shopping and online delivery culture. We got to see many new trends merely because we tend to the new restrictions now and then as the third wave is in full peak. Outdoor dining was also banned by the government, which means only deliveries and takeaways for the Iftar and Sehri.
However, if you are a picky eater, you might don't like the delivery and takeaway options which means dining in the car. Here are some restaurants which are offering car dine-in services so that you can enjoy your favorite food without violating the covid restrictions.
1. Meat The Cheese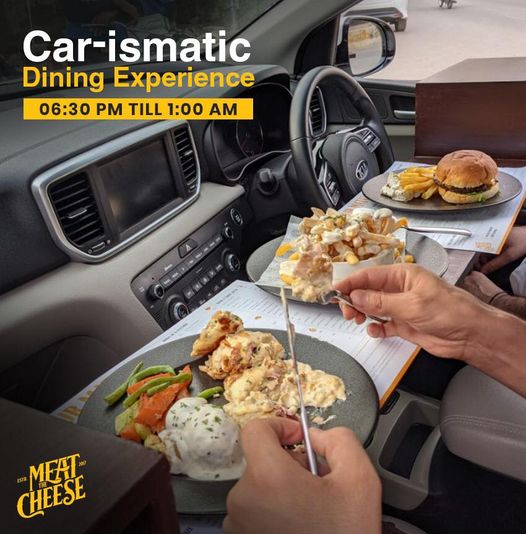 Meat The Cheese is offering car dining services which means no compromise on the cheese meaty cravings. Whatever it is, from cheesy fries to Juicy steak and many options on the menu. If you want an indulgent Iftar, hop on your car and enjoy meat and cheese from the comfort of your car.
2. Theatre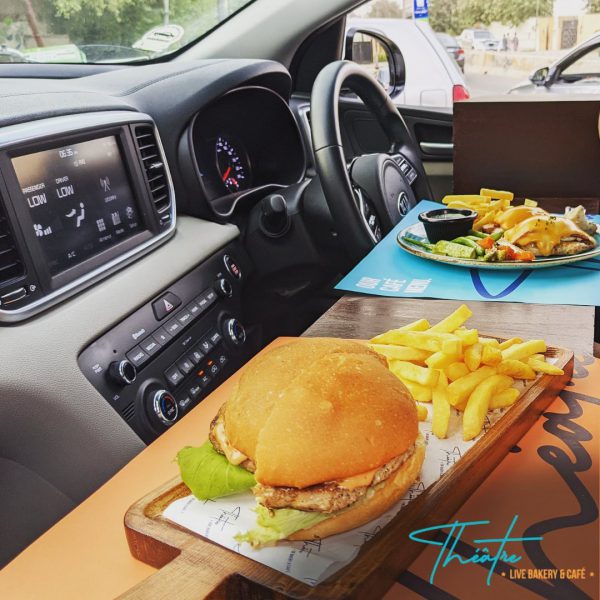 Theatre is a recent addition to the restaurant world, which caught the public's eyes as soon as their launch. It is located on the main Tipu Sultan road right beside Meat The Cheese. Theatre is a live bakery and cafe that offers food and chill vibes, and aesthetic ambiance. They have some unique tables for you to have your food without juggling the plates here and there in your car.
3. Cocochan
Craving some Chinese but don't want to eat soggy noodles? Look no further than Cocochan because they are one of the few Chinese restaurants offering car din in services so you can enjoy your gravy and noodles fresh from the kitchen.
4. Jardin Restaurant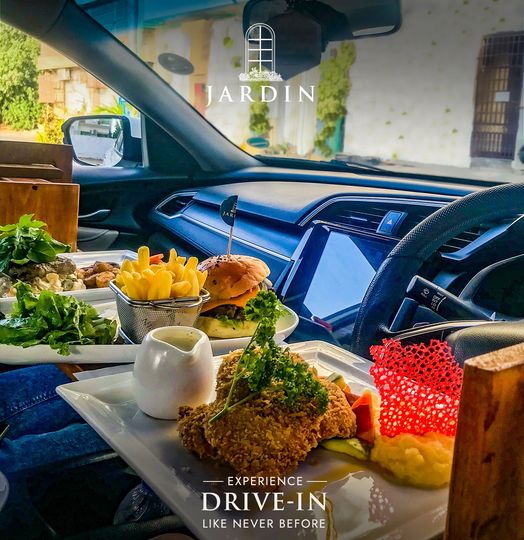 Located in the vicinity of phase 6 DHA, Jardin is a pleasant experience for any fine dining lover. The best part? They are now offering all-you-can-eat Iftar in your car, which you can enjoy till eid.
5. Kolachi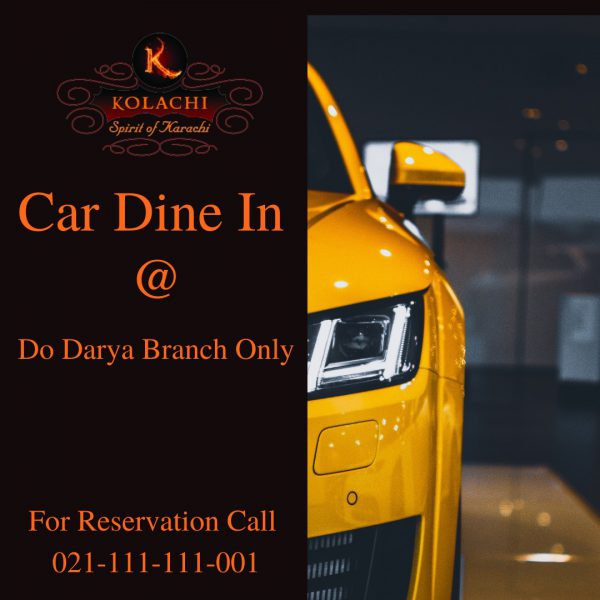 This must be exciting because of the amount of space Kolachi has to accommodate cars. But, more so, the fresh, breezy vibes of the sea always make the best pair with food. So, if you want to have a breath of fresh air, then hop on to Kolachi because their car dine-in experience will be like none other.
6. Cafe Aylanto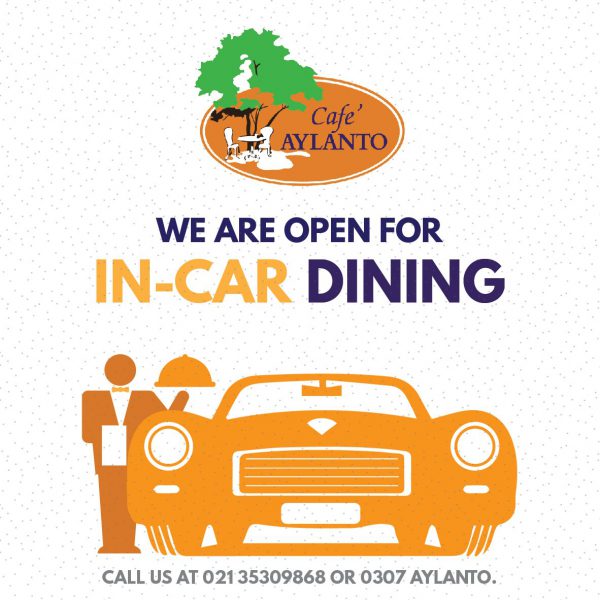 How can an oldie but goldie stay away from the recent trends? Aylanto will satisfy all your fine dining cravings without having to dress up for the cafe. Is there anything we could want more? Not having to dress up to enjoy your favorite food.
Stay tuned to Brandsynario for the latest news and updates.