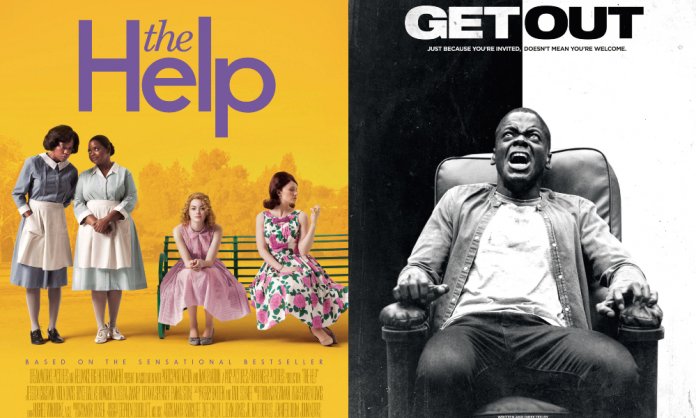 Have you ever experienced racism? Ever been told to return to where you came from? Racism is one of the most challenging topics to discuss in a society or culture, in part because of how sensitive and defensive people can get by nature.
The killing of George Floyd in the US is just another act of racism in which a white cop uses his power to bully a black man and ends up killing him for a petty crime the "suspect" might not even have committed.
The incident has caused protests that have turned violent in many places. Those protests have made it over the global coronavirus pandemic as the biggest story in the last few days. A deep understanding of racism and racial violence is thus needed.
One of the easiest ways to convey a message regarding racism is via entertainment. So, we decided to compile a list of movies that will educate you on racism.
6 Famous Movies That Will Educate You On Racism
However, let's not kid ourselves; movies are not going to change how race is understood or experienced around the world by themselves. Although, if you watch a movie, you know that the right film in the right environment has the capability of completely changing your worldview, whether it's about race or gender or sexuality or anything else.
So, let's cut to the chase and have a look at some of the movies on racism:
1. Get Out 
https://www.youtube.com/watch?v=DzfpyUB60YY
This is a genre film and yet has an incredibly nuanced understanding as to why racism has endured for so long and indeed thrived. It is the complicity of the white liberals who are no less racist than their more outspoken counterparts. More than a horror film, this Jordan Peele directional can be better characterized as an unsettling film.
2. Malcolm X
https://www.youtube.com/watch?v=sx4sEvhYeVE
Whether or not you agree with Malcolm X's methods, it is vital to study the man who was one of the frontrunners of the US Civil Rights Movement. It is generally understood that while Martin Luther King was inspired by Gandhi and believed social development was possible through non-violent means, Malcolm X was not averse to pick up arms. Denzel Washington was mesmerizing in the lead role.
3. The Big Sick
https://www.youtube.com/watch?v=jcD0Daqc3Yw
The Big Sick is another movie that isn't precisely about race but family and the South Asian immigrant experience in a post-9/11 world. The film does a great job of exposing the kind of micro-aggressions and racial stereotyping that are easily dismissed as benign.
4. 12 Years a Slave 
https://www.youtube.com/watch?v=z02Ie8wKKRg
12 Years a Slave is Steve McQueen's heart-wrenching adaptation of a memoir of a black slave Solomon Northup. Chiwetel Ejiofor essayed the lead role in the movie, which also starred Michael Fassbender, Benedict Cumberbatch, Paul Dano, Paul Giamatti, Lupita Nyong' o, Sarah Paulson, Brad Pitt, and Alfre Woodard. The film was a brutal depiction of slavery and isn't for the weak-hearted.
5. Help 
https://www.youtube.com/watch?v=aT9eWGjLv6s
A movie penned and directed by a white man, based on a book by a white woman, about a white woman's quest to document the plight of Africa American maids. The movie is worth watching since it rakes you on a journey of what racism can genuinely feel like and how the elite and liberals have been extreme.
Help seems to have risen above those recommended titles for many Netflix subscribers. At the time of writing, Netflix listed The Help as the most popular film on the service and the fifth most popular offering on the site overall.
6. The Namesake
https://www.youtube.com/watch?v=dyNwzAGkLAg
The Namesake, based on the book by Jhumpa Lahiri, is another story about what it is to be the child of immigrants. Still, more importantly, it's about how that experience affects one's racial identity.