During the pandemic, most of us don't have much to do and are spending time contemplating about life or just procrastinating. We know the situation won't be ending anytime soon, but we can try to make the most of this time.
However, there's nothing more beautiful than spending so much time with your family knowing that you're indoors and safe. Also, what better way to spend some time together by binge-watching some thought-provoking Pakistani dramas? Dramas that are based on Islam and spirituality that would change the meaning of life?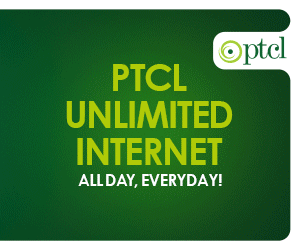 Most of us know that Pakistani dramas often end up disappointing the viewers due to their weak and pointless storylines. Some Pakistani dramas serve a higher purpose. Some of these dramas are focus on portraying what goes on our society while others promote religion. As tricky as this may sound, some Pakistani dramas have done exceptionally well and have won the hearts of viewers and proved to be inspirational.
Here is a list of six Pakistani dramas that are based on Islam and spirituality. These dramas would no doubt change the way you perceive life. Have a look.
1. Main Abdul Qadir Hoon
Written by Sarwat Nazir and directed by Babar Javed, Mein Abdul Qadir was an absolute hit among the view. Featuring Fahad Mustafa in the lead, the drama showed how a mentally disturbed young man finds solace in religion. Mein Abdul Qadir Hoon highlighted how turning towards religion can change your life.
2. Shehr e Zaat

https://www.youtube.com/watch?v=agcISi9fp94
Written by Umera Ahmed and directed by Sarmad Sultan Khoosat, Shehr-e-Zaat showed how the journey of a young woman. She goes from being extremely materialistic to being entirely spiritual. Another fantastic thing about this drama was its meaningful dialogues.
3. Alif Allah Aur Insaan
Written by Qaisra Hayat and directed by Ahson Talish, Alif Allah Aur Insaan stole our hearts. The drama helps the viewers explore and understand the true meaning of religion and the concept of surrendering oneself to Allah's will. Moreover, the conversations between Shahzeb and Baba Sain were also significant.
4. Alif
Written by Umera Ahmed and directed by Haseeb Hassan, the story of Alif revolves around a hardworking filmmaker named Momin, who is shown to be stuck between his spirituality and the glamorous life that he leads. The drama is full of emotions that surround family values, and it also shows the journey of a man who gives up his exciting life to opt for spirituality.
5. Meri Zaat Zara-e-Benishan
Written by Umera Ahmed and directed by Babar Javed, Meri Zaat Zara-e-Benishan was a drama of all time. This drama showed how a woman who has the utmost faith in Allah and her decision to put her beliefs before everything else made her more reliable than those who tried to ruin her life. The drama mainly highlights how an individual's strong faith in Allah can help them get through any obstacle in life, and those who question Him will be punished.
6. Parsa
Written by Tahira Wasti and directed by Siraj-ul-Haque, Parsa follows the controversy surrounding half-hearted conversions to Islam. This drama has highlights people tend to convert from one religion to another to marry the one they love, but not for the sake of God.
Which one of these have you watched? Let us know in the comments below.
Stay tuned to Brandsynario for the latest news and updates.