Proper locally-made makeup products are hard to come by in Pakistan. Most people opt for pricier products that have to be imported because they don't want to compromise on quality.
If you're one of those, we have good news for you! This is a list of local brands that have fantastic makeup products made just for you. 
1. Beautify By Amna
If you're on Instagram, the chances are low that you have not heard of this brand. They got famous with their 24K gold serum, which received raving reviews and results by many. Beautify by Amna also stands out because of the great deals they have to offer always. Getting a great product at a competitive price is every girl's dream! 
View this post on Instagram

Beautify also has great primers and powders that you can test.
2. GlamGirl
Another local brand that has stood the test of time and received excellent reviews. The glam girl is a brand created, especially keeping in mind South Asian skin texture and skin tones. The products also have another great advantage which you won't find elsewhere.
View this post on Instagram
It's the fact that their products are suitable for the weather we experience in Pakistan so your face won't melt before you get to your car. Check out their loose setting powder, which is a cult favorite.
3. Nabila's
Nabila's was famously known as a salon name. The woman behind it all has won several awards year after year and has gained international recognition too. So naturally, you can be sure that the products or services provided by the brand will be great.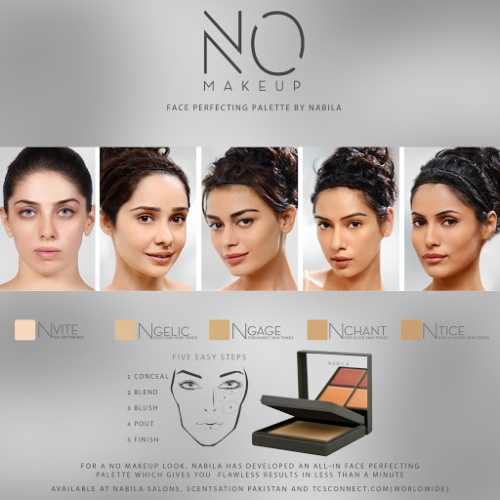 Their ZERO makeup palettes need no introduction. The compact palettes with a concealer, foundation, blush and lip tint which serve the best coverage for the girl on the go. However, there have been several complaints about the shades being darker than shown. If you're looking to make a purchase, go for one lighter.
4. Sapphire
The acclaimed clothing brand has recently launched a cosmetics line. Several bloggers have been sent PR packages, and they've put out good reviews. The range includes a foundation, an eyeliner, several lipsticks (among others). While the quality may be great, there have been several problems with the line that must be shed light upon.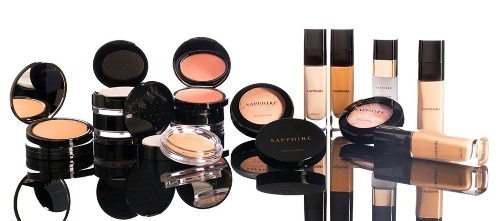 For instance, the foundation range is absurd. The lightest colour is white and the darkest merely suitable for tan skin. However, if you fall within the range, shop away!
5. Massarat Misbah
Massarat Misbah's makeup line is also a dream. Her Silk Foundation is one of the top-selling items from the list. It has a satin matte finish and suits normal to dry skin types leaving a very natural look. Its quality is definitely up to the mark, and if you match your shade correctly, this is better than any international one.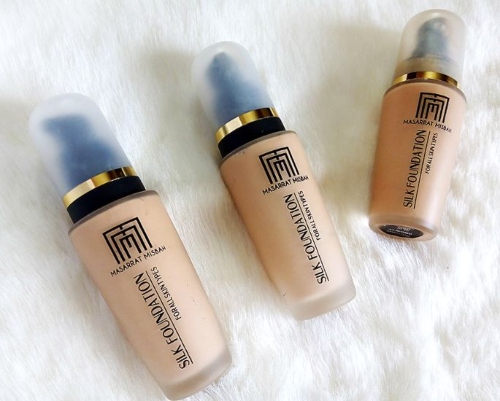 Keeping in mind the Asian skin tone and climatic conditions of Pakistan, Masarrat has done a brilliant job on her cosmetics.
6. J. Dot
Junaid Jamshed's namesake brand also has a cosmetics line. The line features several types of face powders, lipsticks, blushes, and eyeliners. JJ has always had great quality in clothing, and while we may not have tried the makeup line, we're sure it's excellent!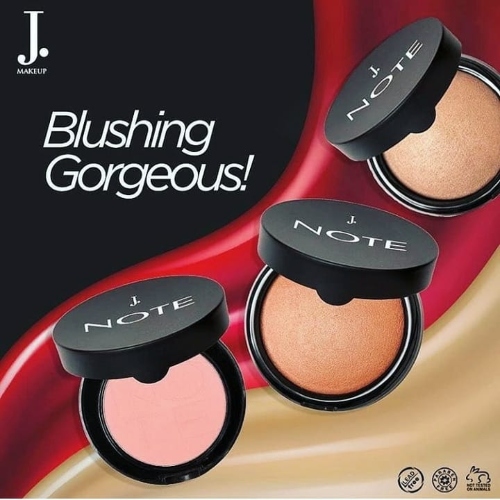 Stay tuned to Brandsynario for the latest news and updates.