Karachi rains and urban flooding has scared even those whose houses are miraculously safe up til now in the city. While they are safe, their prayers go out to those suffering in this weather. Witnessing the people suffering on news channels, they often talk about who is providing shelter to Karachiites.
In one such conversation I had with my father, he told me about a similar experience from his childhood. He mentioned that when there were extreme rains or floods in Sindh, the government would arrange public schools as shelters for the affected.
Once again, it's time for everyone to help the affected. And thankfully, we have seen organizations get active and play their part.
1. Sheikh Abdul Ghaffar Kabab House
Sheikh Abdul Ghaffar Kabab House is a restaurant in Karachi. They are located in Tariq Road. In a recent post on Facebook, they announced opening their doors for the public providing free shelter and food.
In their post, they mentioned that all the shelter seekers will be given bunkababs, roll parathas and drinking water. So, if anyone you know is nearby this restaurant and wants help, please direct him/her to the place. They shared two contact number so feel free to pass it on.
0300-7714646/0300-7712525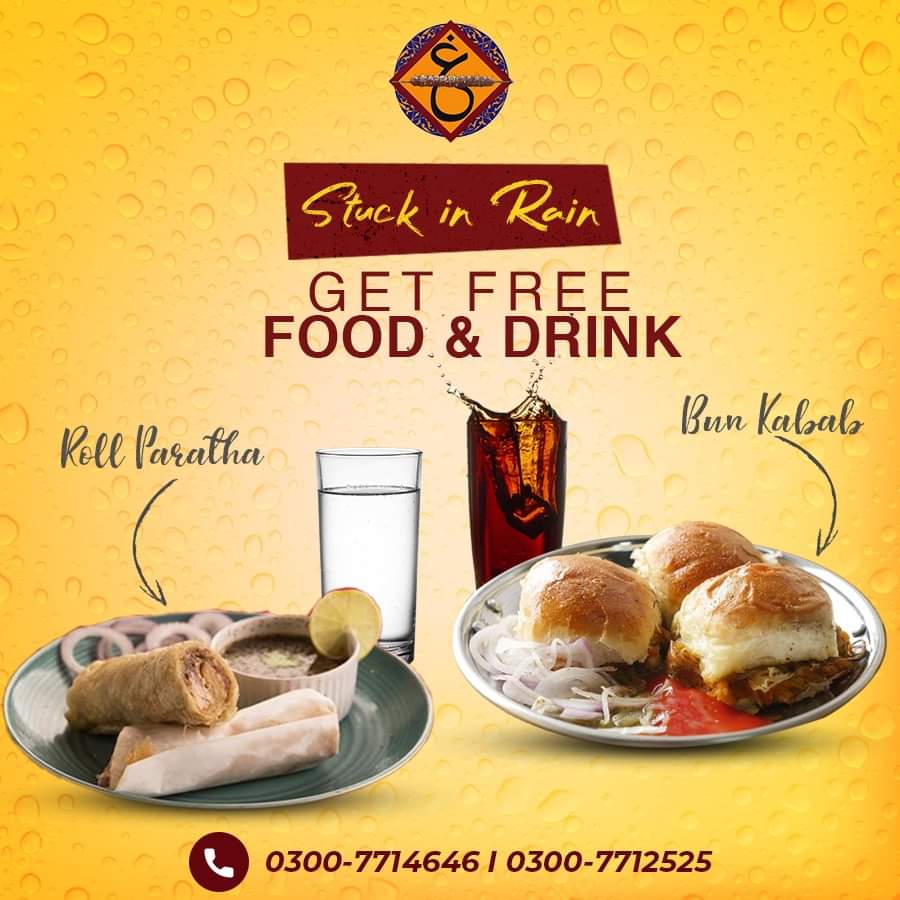 2. JDC
JDC is another organization that is actively sending food for those without food. They are making fresh food and requesting everyone to send them locations for affected people. In a twitter video the face of JDC Foundation said, "We are already sending foo to many areas but keep informing us about more." Celebrities are retweeting such videos as well so keep an eye out. The video also mentions their helpline number to convey your message.
021-36341059/ 1024
Please RT so people can be delivered food all over #karachi @jdcfoundationpk #KarachiRain #KarachiSinks #Karachirains pic.twitter.com/NfWR9bOp4Z

— Dino Ali (@iDinoAli) August 27, 2020
3. Imambargahs all over Karachi 
Above 250 imambargahs have opened their doors for everyone seeking shelter. You don't have to know any contact numbers. Just open Google maps and look up the nearest Imambargah. Or look up the list provided in the post and seek shelter. You will readily find food and shelter.
4. Edhi Foundation
And of course, Edhi foundation. We will forever be indebted to Abdul Sattar Edhi for having established Edhi Foundation. After him, under the leadership of Faisal Edhi the foundation is still working tirelessly to help the city. They are as always providing shelter and support to the affected. Their helpline is 115.
7 children were safely rescued from Malir river by Edhi divers last night in Karachi. This city will always be indebted to Edhi sahab. Without edhi ambulances & relief workers, Karachi walas would be so much worse when disaster strikes. Big thanks to Edhi foundation & volunteers.

— .Jajja (@SumairaJajja) August 26, 2020
Here are some other helpline numbers that you need to know in case you or anyone you know needs help:
5. Chhipa: 1021
6. Red Crescent: 1030
These and many other organizations are working to provide shelter to Karachiites. And if you are among those who wanted to help these organizations do uninterrupted work, you can also contribute to them.
Stay tuned to Brandsynario for more news and updates!