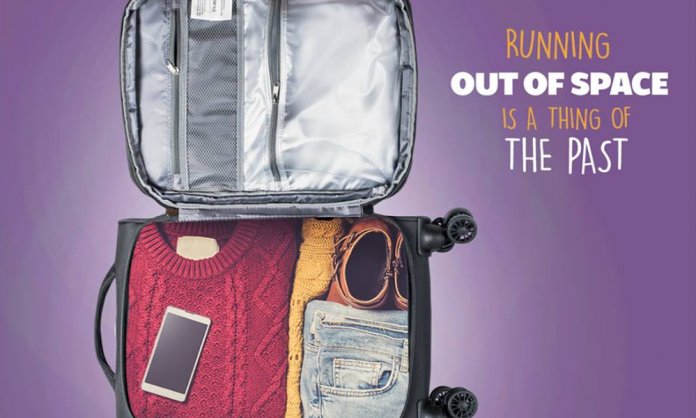 The best tip anyone can give somebody going on a journey is to travel light and travel smart. It is important to remember to carry things that you would really need during the trip which will keep your luggage light whilst leaving some room for shopping too!
Equally important is to own a suitable piece of luggage that is not only practical but looks good too. Some airports may require you to walk long distances so make sure your luggage allows for easy movement. An easy to maneuver and super-light luggage such as the Travel Pro is the smart choice to make while choosing a good bag to accompany you during your vacation.
Here are the 6 Most Essential Items to Carry in Your Travel Pro for Your Next Holiday: 
1. Electronic Accessories
The world today is all about gadgets, can you imagine the horror of forgetting your phone's charger. Carrying a portable charger, headphones and international adapter plugs are an absolute must to keep in touch with your loved ones while you're abroad!
2. Mini Medicine Kit
Pack a small travel-friendly medicine kit that includes your vitamins, daily medications, maybe some aspirin and remedies for an upset stomach plus a few Band-Aids. Complete this mini-first aid kit with sanitiser wipes that are going to be essential in some situations!
3. Personal items
Carry the basic sanitary and beauty items you'd 'really' need on a daily basis. Try to buy travel size bottles to fill in your shampoo, conditioner etc. Avoid taking scrubs and face masks since you may not have that much time on your hands! But don't forget the sunblock!

4. Swiss Army Knife
The most helpful item in your luggage would be the swiss knife which is an all-in-one toolkit in a pocket-size pack. You can use it to trim your fingernails and at the same time use it for your personal protection. However, you must remember to pack it in your luggage and not the cabin bag or it would be confiscated by airport security.
5. Documents 
While visiting a foreign country remember to carry important documents such as a photocopy of your passport, hotel and flight reservations, payment receipts.
6. Comfortable Shoes
If you are planning on sightseeing and don't want blistered feet, be sure to pack a comfortable pair of shoes ideally one that can be used for a multi-purpose terrain.
Found the perfect luggage for your next trip? Take a look at the different varieties Travel Pro offers and pick out the perfect companion: 
Max-Lite 4

Platinum Magna 2, Crew Hardside -11
Here's some of the salient features Travel Pro offers!
Find all the Travel Pro bags available at the International House of Luggage stores nationwide & at their e-store. Click here to browse through the variety available.
Have anything to add to the story? Let us know in the comments below.