"If you haven't seen Lahore, you haven't lived" is the ultimate idea when it comes to Lahore. But something even more legitimate is that if you haven't had these foods in Lahore, you really don't know your food!
1. Laddu Peethi
The best street side snack that many of us have grown up with. It looks like falafel, but it's even tastier. These lentil balls are fried with a crispy coat and come with a sweet and tangy tamarind sauce and a white radish salad.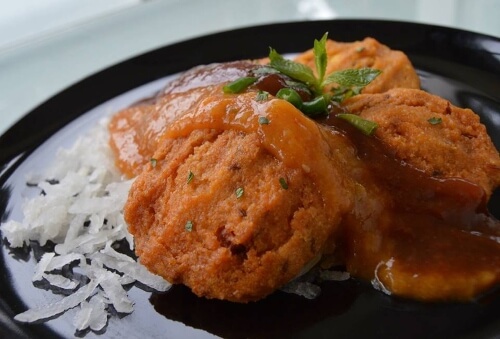 The best versions of Laddu Peethi are available at Neela Gumbad and Abid Market. Make sure to get loads because once you start snacking, there is no end to it!
2. Hareesa 
The food of the champions! This famous street food is known as the stepsister of Haleem, but it has a different taste. It's a luxurious dish made with meat, wheat flour and loads of ghee. The most delicious hareesa in town can be purchased from Amritsari near Lakshmi Chowk! You might risk a cholesterol-induced heart attack, but it is so worth it.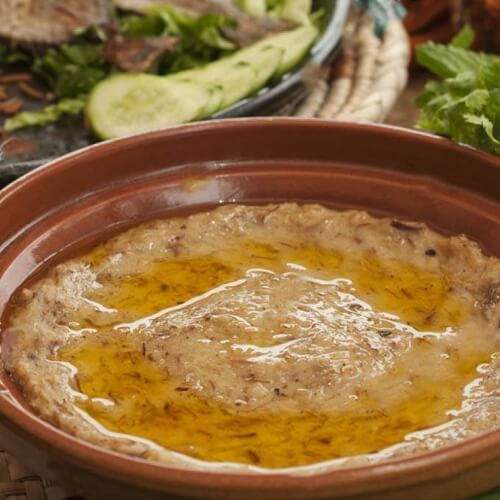 3. Butt Karahi
Lahore Butt Chicken Karahi is the most indulgent traditional street food in the city. Ask the nihari fans— there is also no particular time to enjoy this meal. The most delectable thick gravy comes to life with a blend of spices. It's also garnished with some juicy and tangy lime for a final flavour punch.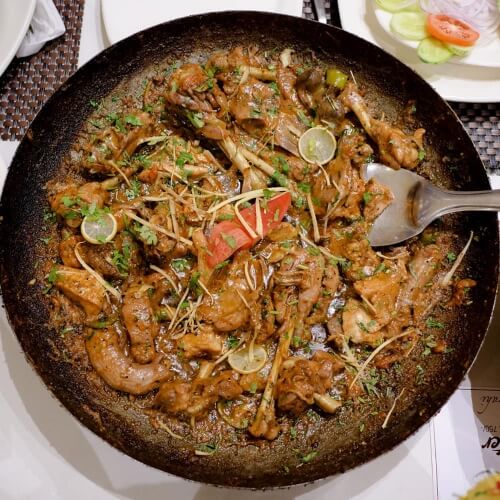 Served with butter tandoori roti, millions of people savor it. You can get the best version from Lakshmi Chowk!
4. Sajji
Sajji is a special type of dish that originated from Balochistan. It was traditionally made in lamb, but many Lahoris enjoy it in chicken. This dish is made with the chicken marinated only in salt, and the chicken is taking out while it is slightly raw.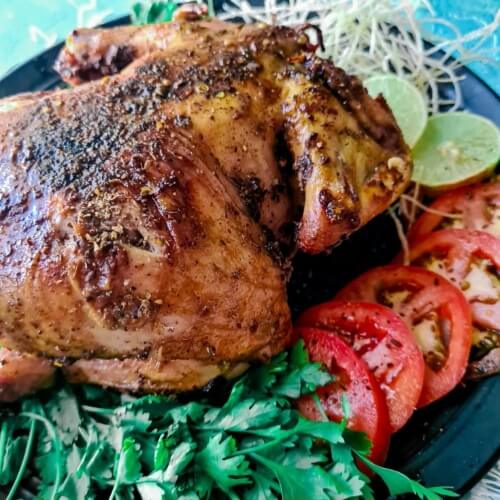 This means that the chicken is left to cook in its own heat later on. So, when you get to take a bite, it'll be the softest, juiciest chicken you'll ever have. The best Sajji shops are located on the Gaddafi Stadium round-about!
5. Halwa Poori
The breakfast of champions. You actually don't know breakfast if you haven't made a plan with friends or family and gone to Old Lahore on a cold winter morning. Taj is a special shop that's located close to Lahore Fort. It is the undisputably best shop for halwa poori.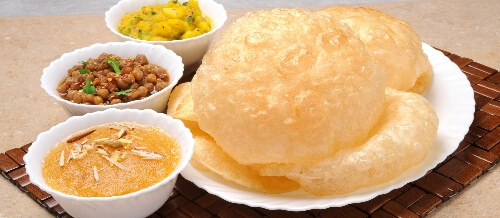 Pro tip: try their lassi; you'll never go back!
6. Bhaiya Ke Kabab
If you are craving some spicy and yummy Lahori Kebab, then Bhaiyay Kai Kabab is a go-to! The famous eatery is located in Model Town. They serve the best kebabs without any doubt. Their afghan tikka also gives the kebab a run for their money, but the kebabs are most popular.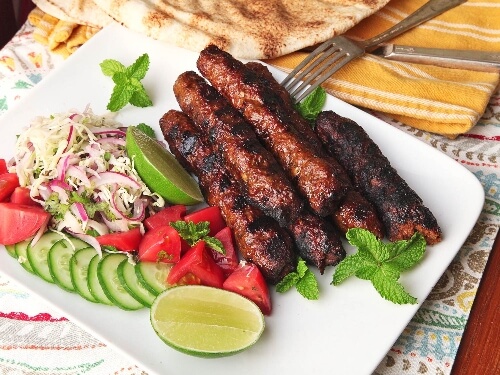 Enjoy it with a naan of your choice, some traditional salad, and a cold Coke!
Stay tuned to Brandsynario for the latest news and updates.