Prawns are one of the most amazing seafood dishes to make at home. Making them at home is also better because you can be content with cleaning them yourself! Here are multiple ways to make garlic prawn variations at home:
1. Garlic Prawns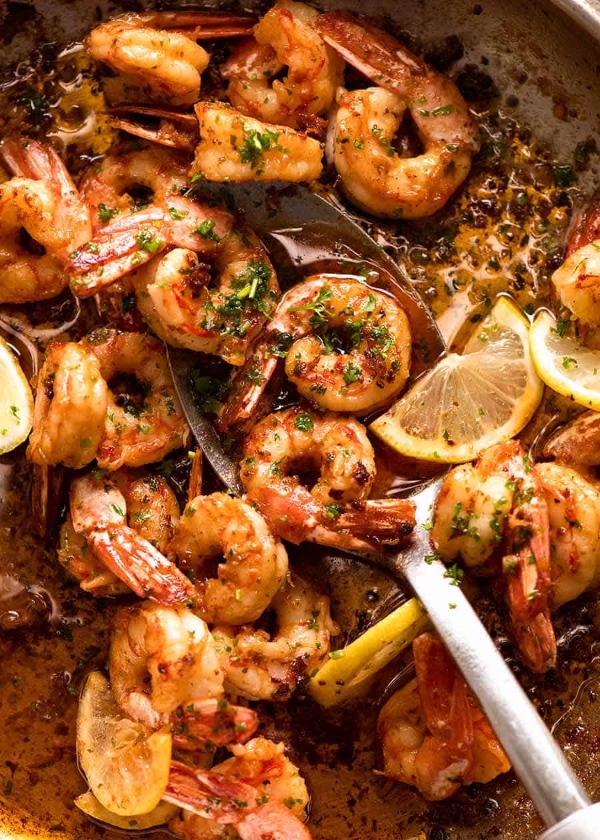 The devil is in the marination. Marinate prawns in olive oil, garlic and pepper for just 20 minutes. After that, sear them in batches with a combination of oil and butter. After that, add more butter if you want the extra sauce. Finish with lemon slices!
2. Creamy Garlic Prawns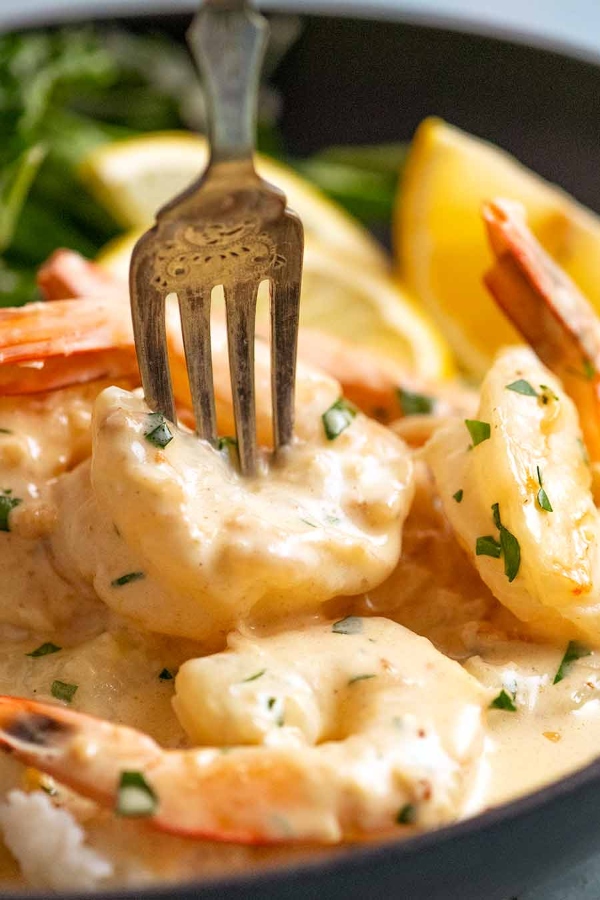 Marinate these prawns the same way and sear them in butter. Once done, remove and prepare the creamy sauce. Add some butter and a little garlic to it. Once it bubbles, adds chicken stock and cream to it. Once that is reduced, add prawns to it and wait for the sauce to thicken.
3. Garlic Butter Prawns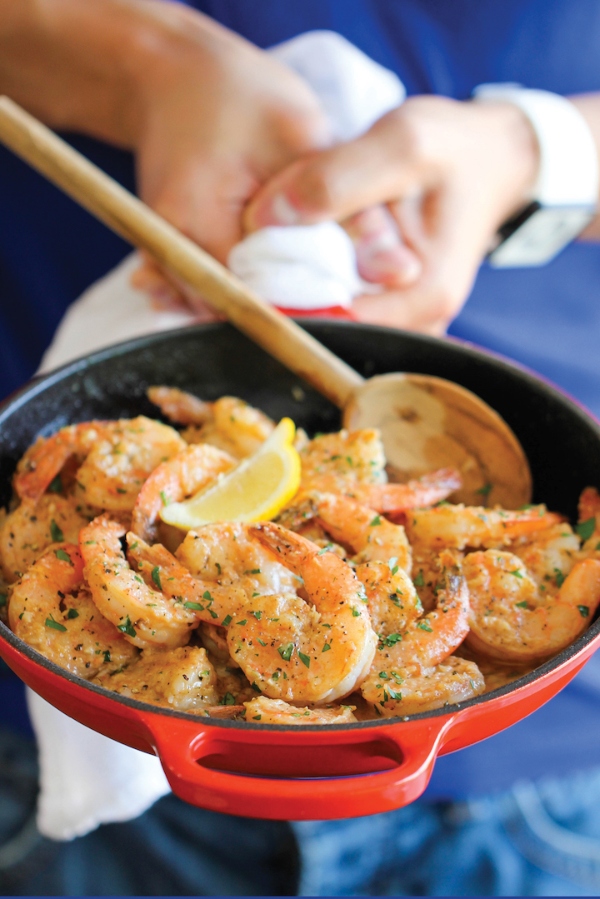 Melt 2 tablespoons butter in a large skillet over medium-high heat. Add prawn, salt and pepper, to taste in it. Then proceed to add garlic to the skillet, and cook, stirring frequently until fragrant. It will take about 1 minute. Then stir in chicken stock and lemon juice. 
Bring this mixture to a boil, reduce heat and let it simmer until reduced by half. It will take about 1-2 minutes. Then stir in the remaining 6 tablespoons of butter until melted and smooth. Stir in the prawns and gently toss to combine. Garnish with parsley.
4. Peppery Garlic Prawn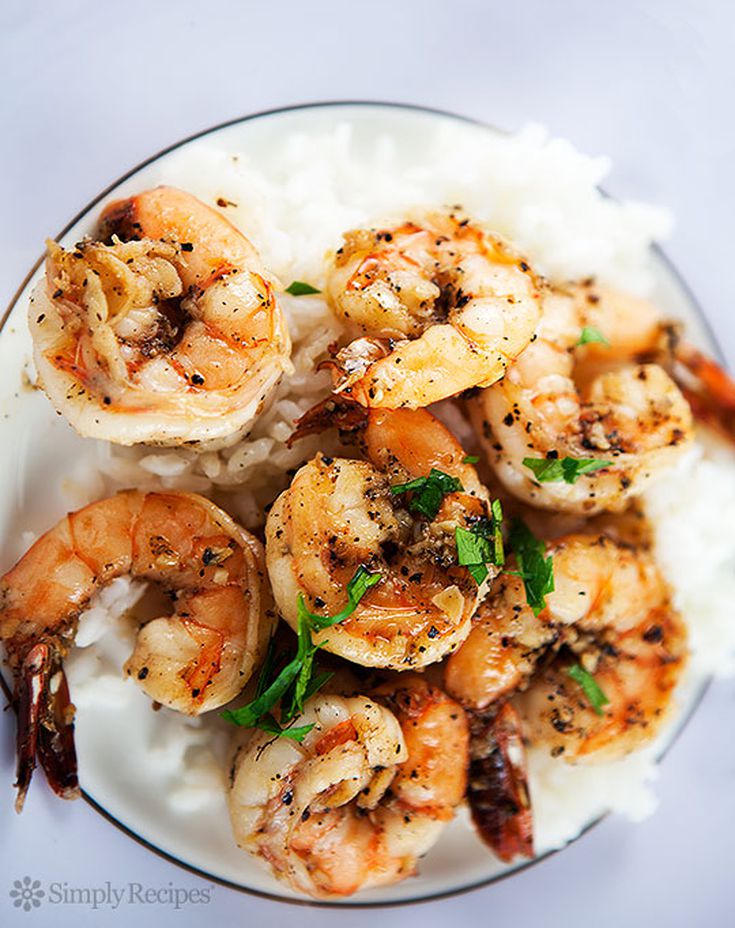 Mix together crushed garlic, salt, crushed peppercorns/pepper and lemon juice to marinate it. Leave like this for an hour. Then heat a heavy skillet over medium-high heat and add olive oil. Add the prawn and make sure to add all the garlic mixture too. Cook this quickly, tossing the prawn. The longer the prawn has been marinating, the less time it takes to cook.  
5. Pan-fried Garlic Butter Prawns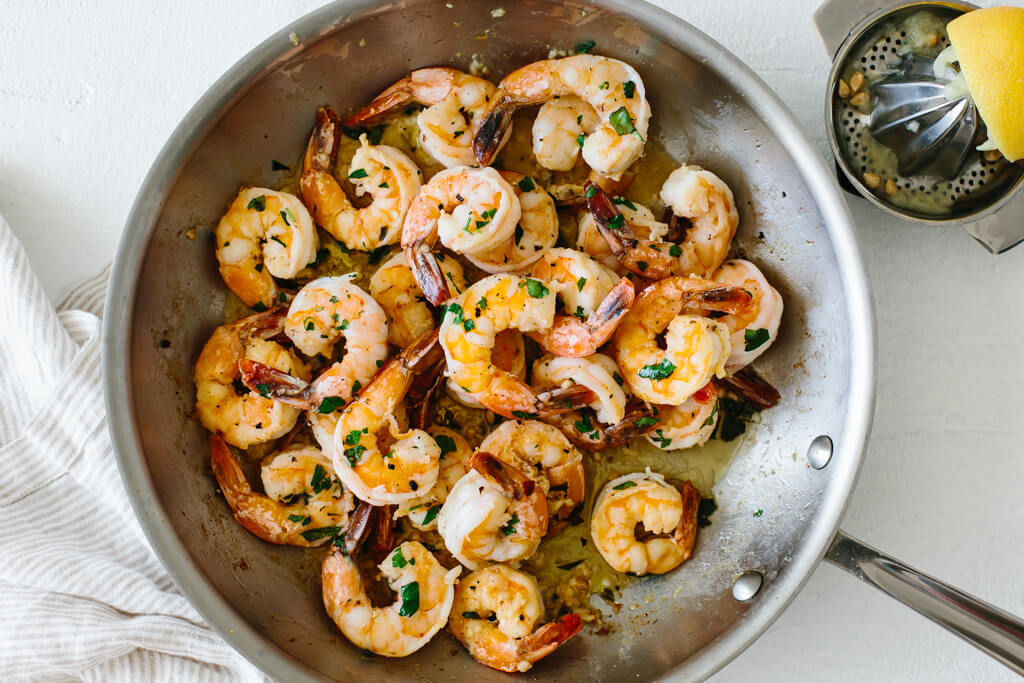 For this easy peasy version, simply melt the butter and add the oil to a pan. Generously grind salt in a large frying pan. After this, add the garlic and prawns and fry over high heat. Stir them until they become opaque and serve immediately. Best served with lemon wedges. 
6. Sticky Honey Garlic Butter Shrimp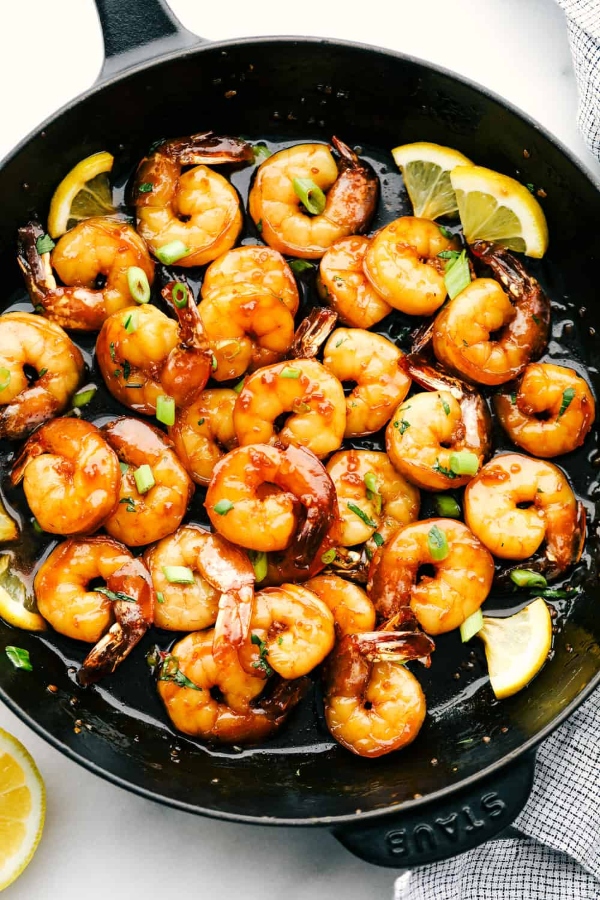 To marinate, whisk honey, soy sauce, garlic and lemon in a bowl. Add half of the sauce to the shrimp and let it marinate for 30 minutes. Take a medium-sized skillet and add the butter. Then add the shrimp and discard the used marinade. Season with salt and pepper and turn the heat to medium-high to cook the prawns. Cook until the prawn turns pink. Add the reserved marinade and pour over it until the sauce thickens. Garnish with green onions.
Stay tuned to Brandsynario for the latest news and updates.