They can often be considered extremely underrated at what they do. They are present when you are born and they want to see you take your first steps. When you fall for the first time and tears envelop your eyes, they are there to wipe them dry. Mothers are a blessing for people on this Earth. The unconditional love of a mother is not something that everyone can understand. Today, we take a look at some heartfelt mother's day campaigns.
It is a wholesome day of celebration where people appreciate their mothers. They are the most hardworking people on this planet and they don't take a moment of rest. Mothers can be considered the closest we get to superheroes in real life. In light of this, the Pakistani industry has come up with some campaigns for mother's day. They are quite wholesome and have won the hearts of the general public. Let's take a look at some of them.
Amreli Steels
They have made quite a spectacular video on mother's day. While they may not be working on a social domain, this video is quite wholesome and amazing. It talks about how mothers are the ultimate caretakers. They stay awake when the kids are asleep and they don't sleep until the kids are home.
Dawlance
A company known for making impressive products has made yet another one. However. this one is related to mother's day. Their campaign shouts out to all the mothers who work hard to provide for their families. Additionally, it is up to us to boost them with confidence every time they feel down.
Sunridge Foods
Now, this brand launched a campaign for Mother's day and it was quite wholesome too. Their video talks about a lot of things. Firstly, it mentions that mothers know exactly where each thing is kept or whether you are feeling sick or not. A mother's sixth sense is quite strong and they can tell when something is not right. Additionally, it also talks about how mothers also know what they like to eat and what they don't.
Pakistan State Oil
PSO's campaign, too, focuses on how caring mothers are. They are there to watch you take your first steps. They are also there when you are scared and going to school for the first time. Mothers are the most gentle personalities on this Earth and they are a true blessing from God. It brings them great joy to see you in joy.
Geo
Their campaign highlights how a mother shares their child's grief. There is no one else who understands a mother's love better than herself. She is there to protect her child from whatever problem they may be facing. A mother's love is truly unconditional.
7UP
The beverage company's melodious campaign highlights the importance of a mother in one's life. Her prayer is with us all the time and there are no words to describe how much she cares.
Let's end this piece with an image from an animated show which represents that mothers are mothers even if their children are superheroes.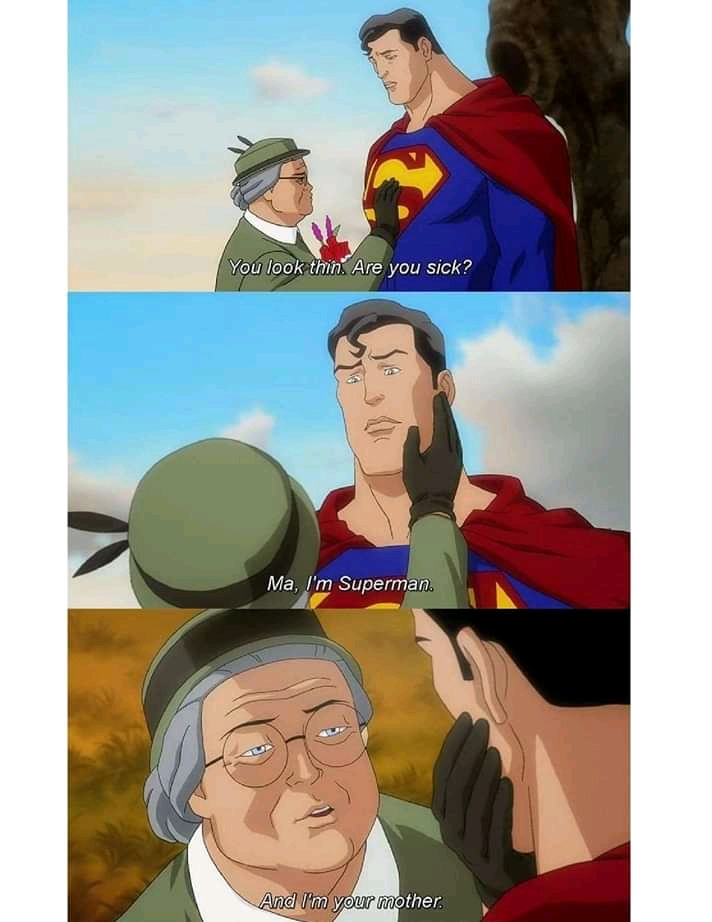 Stay tuned for more from Brandsynario!