Travelling is no less than art. It helps you gain patience, helps your thoughts to relax while you travel around and explore new things, and gain new experiences. However, it takes certain skills to master this art to make this experience even more smooth.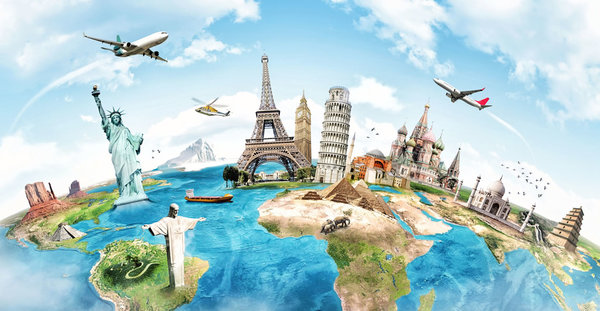 We will discuss some tips that will help you travel smart without hoarding onto stuff you will never use on the trip. These tips will help you get rid of your excess luggage and make your trip a lot easier while saving you a fortune.
5 Tips To Make Your Next Trip Easy:
1. Pack Light – Keep Essentials Only
This is one of the common mistakes that travelers make while planning for their next trip. We often pack things that we never use and end up increasing our luggage. Therefore, it is important to keep it minimalist and only pack for stuff that you'll actually need.
Watch this video for more inspiration:
2. Booking Flights Beforehand
You must decide the date and book a flight as early as possible because as you get close to the date, the tickets' prices are likely to increase due to the influx of people willing to buy them. Frequent travelers also suggest that you clear your browser cookies before visiting a website to book your plane tickets as it is likely to increase the tickets' price.
3. Keep all your necessary documents in a handheld bag:
People often make the mistake of keeping their passport, ticket, or boarding pass in their hand-carry, which becomes a hassle when you want to access them to show it to an official. Therefore, it is recommended to keep it in a fanny-pack/waist bag, so you don't lose them and close to you.
4. Airbnb Instead Of Hotels:
To make the most out of your travel, you should be open to experience the essence of the city you are traveling to rather than opting for a luxury hotel. Airbnbs cost way too less and are great value for money if your hotel room is not an utmost priority for you.
A tourist only comes to his hotel to sleep or to keep his luggage. Therefore it doesn't sound so smart if one spends a fortune on hotels.
5. First-aid Kit:
You must pack a pouch of the first-aid kit from your home country rather than being dependent on the host country for them. It is likely to get minor bruises and cuts while traveling, and for such minor scratches, one would be foolish to spend a fortune rather than just packing a few of the most-important medicines from your home country.
Here is a video that will help you decide what to pack;
Do you have any of your travel tips or hacks that will make your next trip convenient?
Could you share with us the comments?
Follow Brandsynario for more news and updates.