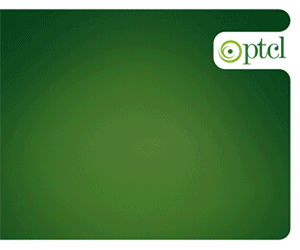 The coronavirus pandemic has caused countries to observe lockdowns with overall economies taking a hit. The tourism industry has made the biggest slump ever. All kind of travel has been halted for the past three months, and it has taken a toll on the industry in a considerable way. Due to this, Airbnb revenues have also slumped as no-one is traveling at the moment and will not be doing so soon either.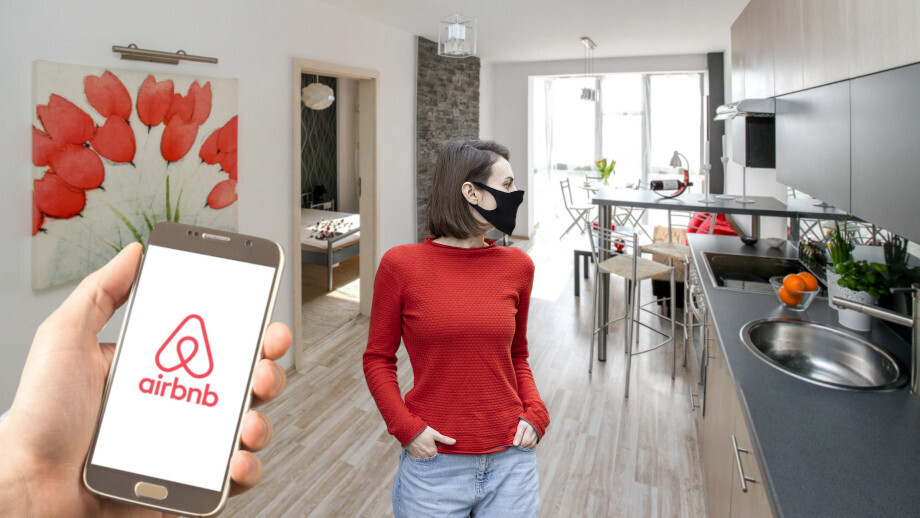 What does this mean for apartment owners across popular destinations who make their living off renting out through Airbnb?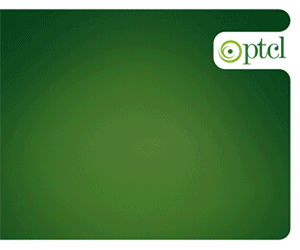 Here are five ways the pandemic has taken a toll on Airbnb
1.  Decline in Revenue
The apartment and house rentals company that started in the 2008 financial crisis is unable to function during the COVID-19 pandemic as they experience a considerable loss. CEO Brian Chesky mentioned, "Airbnb's business has been hit hard, with revenue this year forecasted to be less than half of what we earned in 2019." 
Airbnb will also not be giving out any bonuses during the year 2020, has suspended its marketing, and has also announced a hiring freeze.
This graph shows how Airbnb bookings have declined in major cities over the first quarter of 2020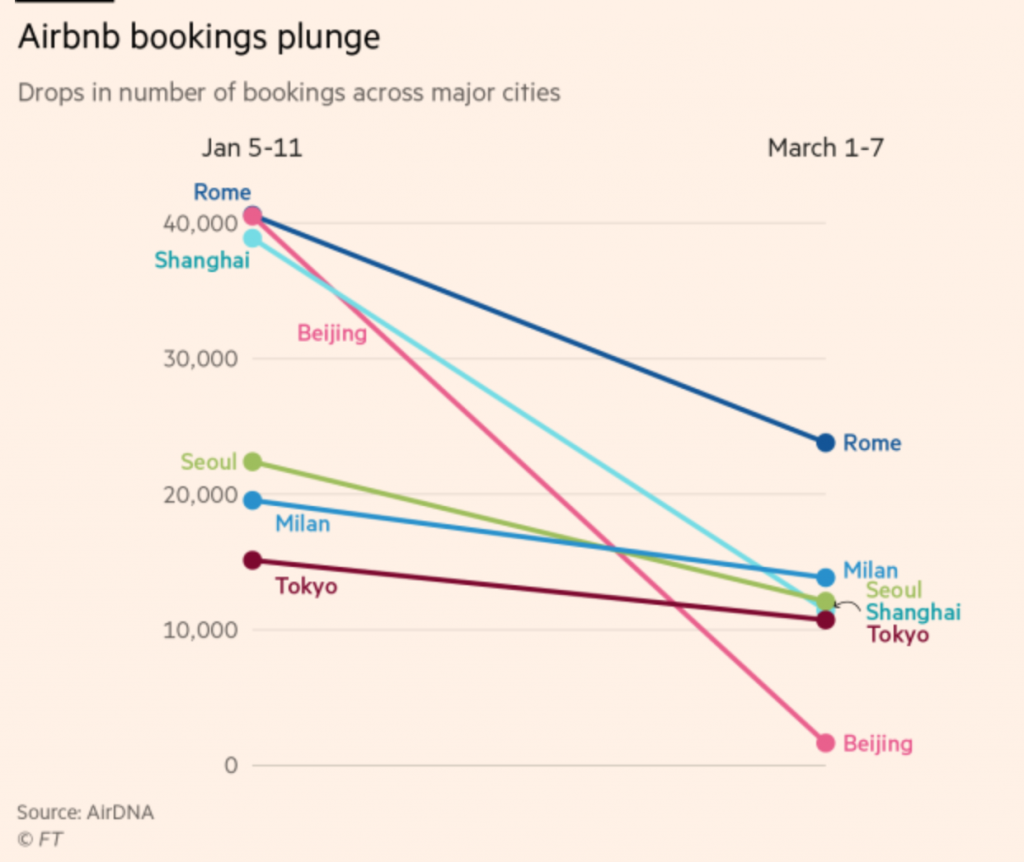 2. 25% of Airbnb Staff Laid Off
At the beginning of May, Airbnb decided to pay cuts and laid off almost 25% of its employees. A total of 1900 employees were made redundant after the pandemic brought a complete halt to the tourism industry.
3. Long Term Rentals Increasing
Airbnb is known to introduce short-time rentals and make it a norm. However, due to travel at a standstill, cancellations have increased, and bookings have gone down to zero for the next couple of months. The owners of these rental homes are experiencing losses and have now decided to put them up for rent for a long term duration.
4. Airbnb Going Public in 2020
Airbnb was all set to be going public this year. However, that goal seems to be growing distant as the travel industry is still at a complete standstill. Yet, the officials at Airbnb have not commented on the IPO going forward or being canceled.
5. Business Re-structuring and New Product Offerings

Airbnb had to make quick changes to its business to offer an alternative to customers during the pandemic. Three changes have been made, which are online experiences, monthly stays, and 'Frontline.' This involves the company offering apartments and houses to frontline workers at a reduced amount or being donated. Airbnb's online experiences include hosts giving online classes or putting up informative sessions to maintain the human contact that Airbnb strives on.
Follow Brandsynario for the latest news and updates.