World Health Organization (WHO) declared COVID-19 as a pandemic, and this resulted in most countries going into lockdown mode. People stopped attending public gatherings and became wary of outside contact. It also meant that people stopped or lessened going shopping physically. So let's document the ways Covid-19 has affected and transformed the E-Commerce industry.
1. (Almost) Everyone is using Ecommerce
Before COVID-19, using online stores for shopping was synonymous with convenience. And even those who did use online stores, they used them for specific product categories. Grocery shopping was still not very popular on online avenues. However, with the danger of contracting COVID-19, even those not prone to using online stores are opting for it. From clothing brands to FMCGs, from grocery stores to stationery stores, people are buying everything online to limit outside contact.
2. Introduction of contactless deliveries
Before COVID-19, buying from online stores meant people could pay cash. However, with COVID-19 in effect, online stores have introduced contactless deliveries. Consumers like this because this limits contact with the delivery person as well, ensuring lesser outside communication.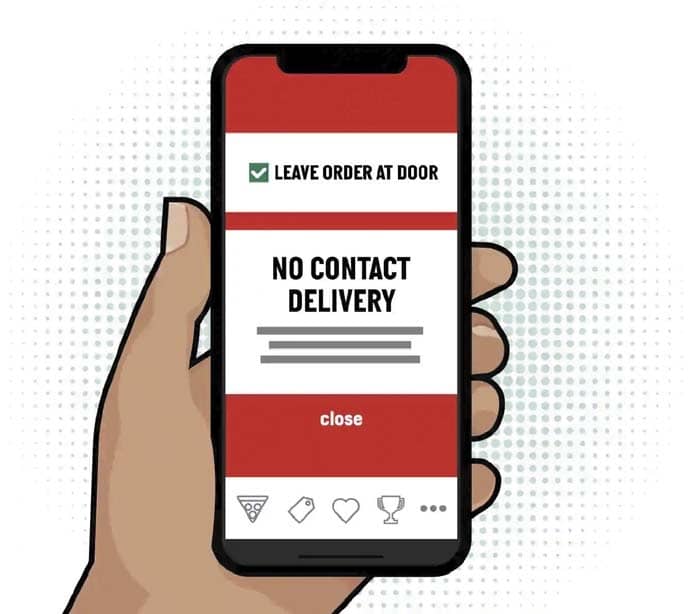 3. Traditional businesses entering E-Commerce
Observing that COVID induced lockdown is resulting in extremely fewer sales and hence, smaller profits. To tackle this situation, B2C businesses shifted online. It was difficult for them to adapt to this new structure, especially those businesses that had no prior experience. Other companies that were already managing online and brick and mortar stores simultaneously, this shift was relatively easy.
4. Diverse categories entering E-Commerce
Before COVID, E-commerce mostly included online shopping of products. However, now that people are wary of traveling altogether, e-commerce has witnessed services such as healthcare and fitness, also joining the industry. Medical doctors and psychologists are also shifting their services online. Moreover, the education sector that was already partially online is also ultimately moving to this model.
5. Are profits greater?
With businesses going online and not stopping their sales, there have been assumptions as to whether the profits have been higher. But that is not so. Because with going online, businesses now have to accommodate deliveries, salaries for delivery people, and make their online setup more efficient for taking orders. This has meant increased expenses. But even if the profits are not higher, there has been the availability of jobs for all those laid off.

Overall, the consumer base for online shopping has increased significantly. Just Netflix reported more than 15 million paid subscribers rising in the first three months of 2020 that coincidently falls in the timeline of COVID being defined as a pandemic. Therefore, we can safely say that COVID-19 has transformed the E-Commerce industry. But if it is for better or for worse, that we will know after some time.
Stay tuned to Brandsynario for more news and updates!