Netflix series are the only commitments we'd like to make this summer. The good ones have the power to make you fall in love with them completely. Be it hating the characters with a vengeance or loving them unrealistically— been there, done that. If you've been feeling that nagging empty feeling after recently finishing a series or are in search for one to indulge in, keep reading!
1. Schitt's Creek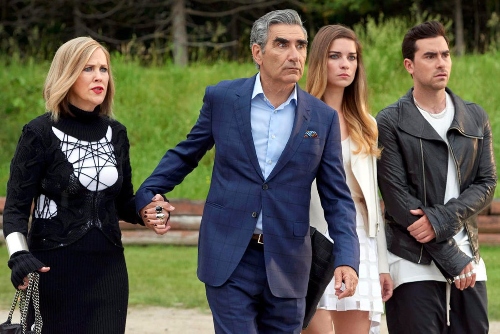 Schitt's Creek is a sitcom that was released in 2015 and the world has been sleeping on it. The general plotline is that a millionaire family of 4 suddenly go bankrupt. The only asset they are allowed to retain is an ugly town called "Schitt's Creek". Moreover, the town was bought by the father, Johnny, as a joke for the son, David. 
Each episode has split-your-sides laugh out loud moments and all the seasons are easy to follow and endearing. It recently ended with season 6 and fans said goodbye with heavy hearts. The character development of all the characters and the manner in which it is genuinely progressive in nature is incredible. Hence, it's a must-watch if you're looking for something light.
2. Mindhunter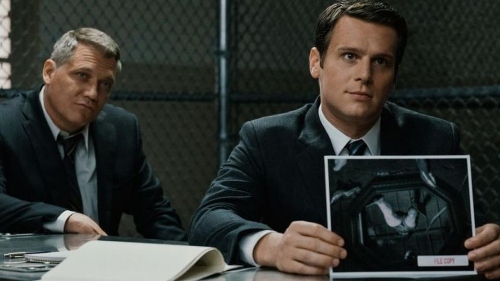 Secondly, this Netflix series is a crime show that is equally horrifying and interesting. David Fincher, Oscar-nominated director helped with its production and it was released in 2019 with 2 seasons. In order to understand true crime, detectives need to get inside the mind of the criminal. That is exactly with Bill Tench and Holden Ford initiate in their investigations. As a result, they pioneered the modern serial killer profiling process.
The psychological thriller explores crimes of notorious serial killers like Charles Manson and Edmund Kemper. Moreover, the said killers are made out to be as realistic looking as possible and it's not for the faint-hearted.
3. Atypical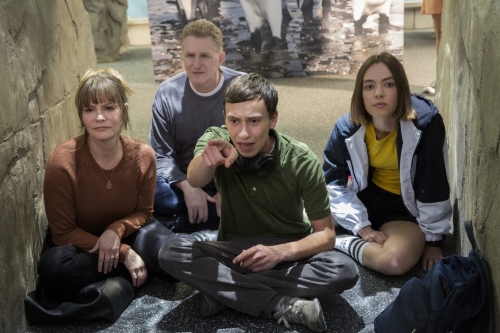 A heartfelt comedy that's being overlooked. Atypical explores the social construct of "normal" through the main character, Sam who is on the autism spectrum. Sam is a teenager and wants to be more than his disorder, he seeks independence and.. romance! The series explores a family coming to terms with Autism, a teenager transcending his limitations and the ills of the society in a light manner. The message it gives is one to acquaint ourselves with.
4. The Haunting of Hill House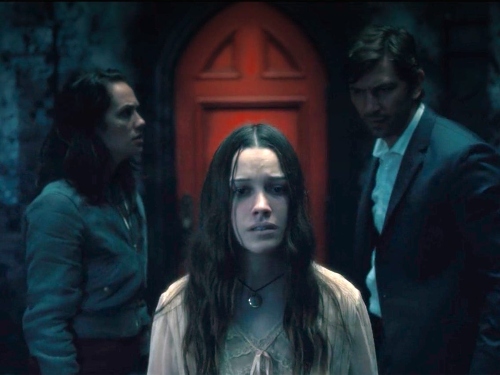 Hill House is a horror Netflix series with just 1 season available yet. A fractured family fights with their haunted memories of their old home and constantly struggle to detach themselves from it. It has some intense action-packed, thrilling horror scenes that you need to look out for.
If you're into a horror show that also has a great storyline running simultaneously, look no further!
5. When They See Us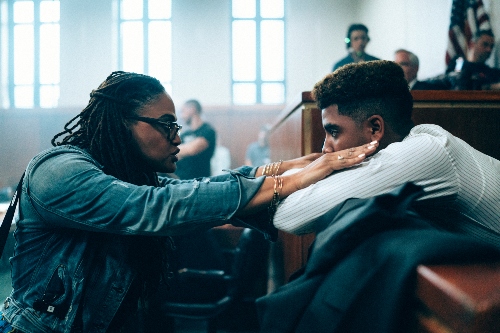 Lastly, When They See Us is based on a true story about the Central Park 5. This is a great show to watch not just on its own but also because of how relevant it is to the social climate today. Five teens find themselves in the most horrifying of nightmares when they're falsely accused of a rape in Central Park. It shows the unjust legal system and the oppression of the black community.
It makes you uncomfortable, opens your eyes and makes you empathise. Additionally, the ending truly feels like a punch in the gut and it'll be an unforgettable experience.
Which one will you be watching? Let us know in the comments below!
Stay tuned to Brandsynario for the latest news and updates.