Online streaming apps have made our entertainment so convenient that most of us avoid TV. Latest videos throughout the world are available to watch free on multimedia platforms like YouTube. Here you can personalize the entertainment with playlists of subscribed channels. YouTube serves your home screen with personalized content once you start streaming on it. The downloading option is also available but it has several restrictions.
Users cannot share the file on social media platforms and it is playable only in the YouTube app. In order to reduce these restrictions, we are introducing 5 tools to help you in downloading videos and watching them offline on any multimedia player. Some of them also serve the purpose of video to audio converter. Let's have a look!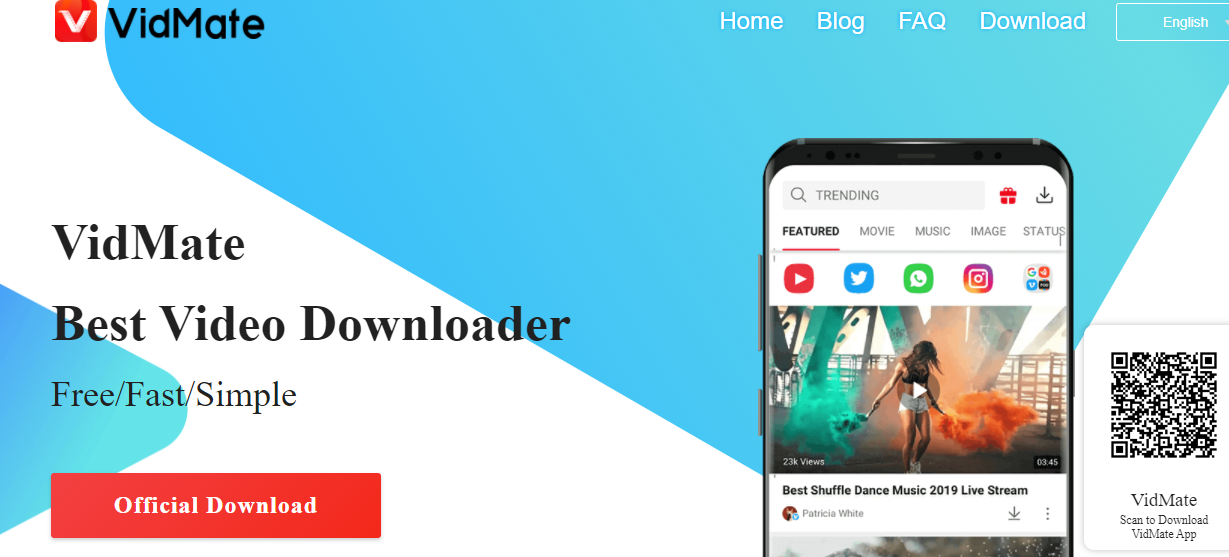 Vidmate is the most popular app among the Android users community because of its long history. This feature-rich Android application is available in apk file format on third-party platforms. Not only for downloading YouTube videos but this app is also smart enough to download your WhatsApp statuses. If you have a busy social media life, this app is a perfect companion. You can find the hottest video status to update as a story on WhatsApp or Instagram.
Snaptube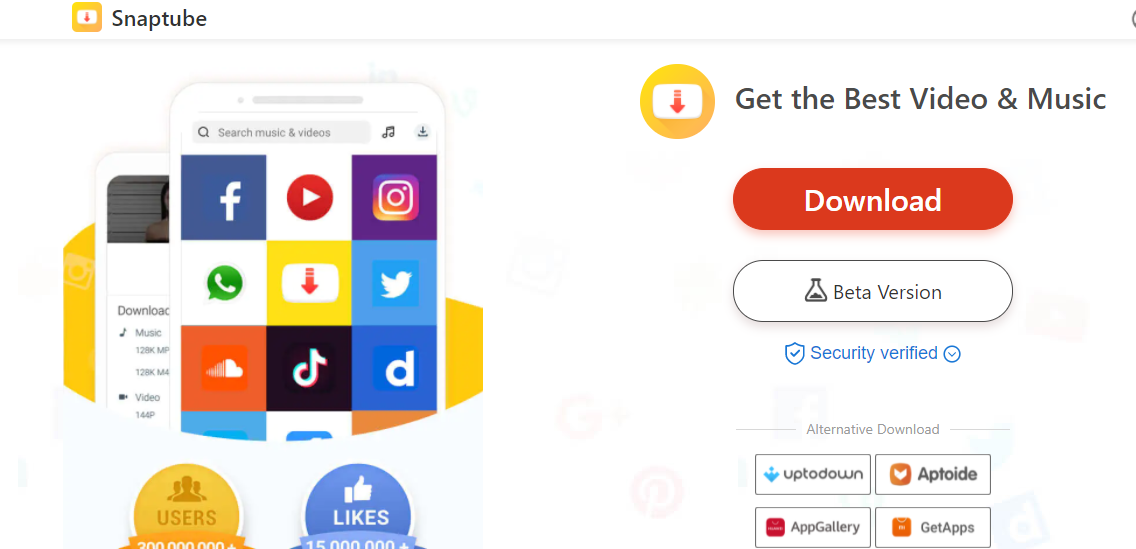 Are you looking for a seamless entertainment platform where add disturbance and spam is not an issue? Try Snaptube to see the difference. This video downloader app has a smart interface to support social media platforms like WhatsApp, Facebook, Instagram along YouTube. There is no need to log in with your email ID for downloading purposes. However, the user can personalize the content after login in with their Google id and password.  download videos from lowest to highest possible resolutions. The options of audio file downloading are also available in MP3 and m4a formats.
Snappea

Android is no doubt the best platform for downloading multimedia online but people also use Windows and IOS operating systems. For them, Snappea is a Revolutionary tool to download multimedia.  you don't even need to install any mobile app. just open the website of this online tool and search your YouTube videos to watch online all downloading in audio or visual file formats.
Videoder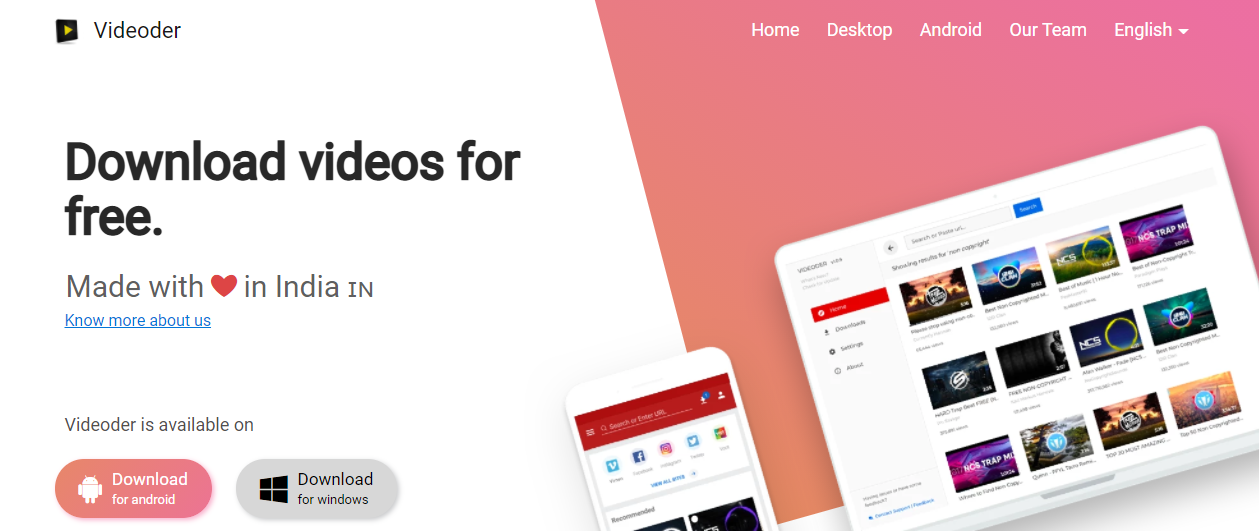 Android has no doubt more features as compared to web applications that we browse. However, finding a reliable downloader app for the Windows operating system is difficult. This tool is a revolutionary solution to your expectations. Videoder app is available for both Android and Windows users. You can download videos at up to 4K resolution with 10x faster speed. Along with YouTube, this powerful app supports more than 50 different multimedia platforms popular throughout the world.
5. PasteDownload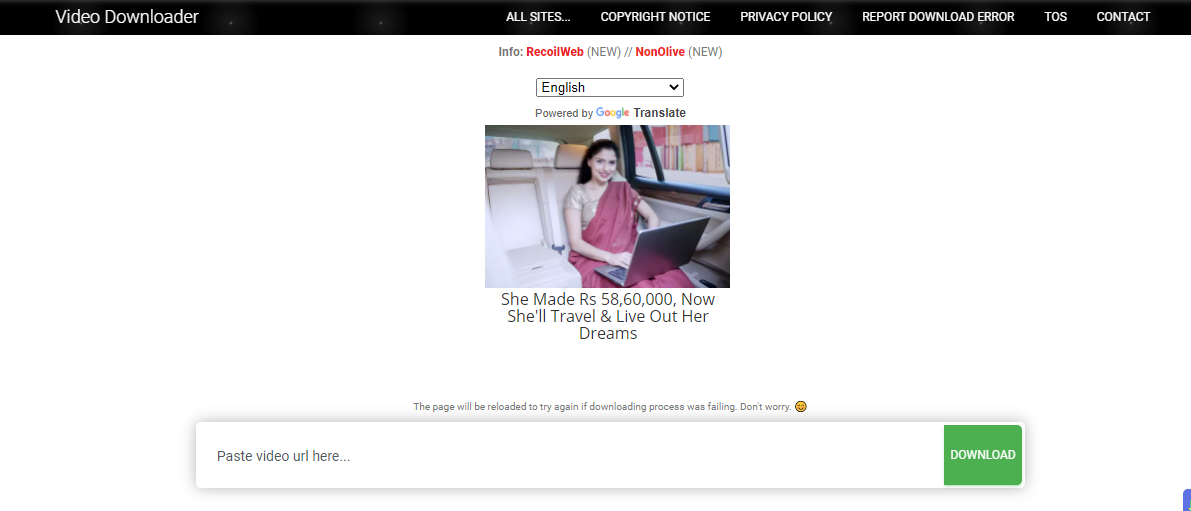 If you are looking for a simple downloading solution without any additional useless bloatware, we recommend the official website of PasteDownload. As the name is illustrating, here you just need to paste the link of a video to download it. Not only YouTube but this site supports all leading social media and multimedia entertainment platforms such as Facebook, Mashable, Twitter, Okru, Soundcloud and ESPN etc.
Along with serving the downloading purpose, each toll has something unique. We recommend Snaptube because it is safe to use and has no confusing clutter.