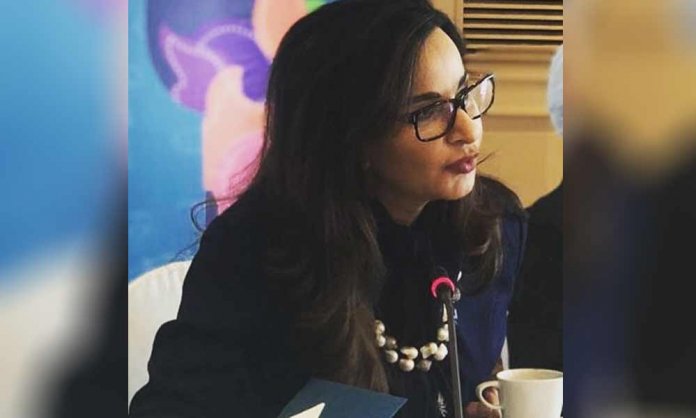 Sherry Rehman is that extraordinary female politician who is a trailblazer for what Pakistani women can achieve in all walks of life.
In 2008, she became the Minister for Information and Broadcasting to Prime Minister Yousuf Raza Gillani and has always remained one of the most prominent leaders of Pakistan Peoples Party (PPP).
But that's not how her professional career started!
She was educated at Smith College and later at the University of Sussex where she studied Art History and Political Science. Later, she began her career as a journalist and served as the editor-in-chief at The Herald.
She has co-authored the book "The Kashmiri Shawl: From Jamawar to Paisley" and has also served as a member of the Council of Pakistan Newspaper Editors for 10 years.
Not just that, she's also remained a former TV anchor for a current affairs show and served as the chairperson of the Pakistan Red Crescent Society!
Being an outspoken person, Sherry has often faced criticism from her rivals. Regardless of that, the politician has proved that she is a woman of substance with her achievements and political career
Rehman was one of the closest acquaintances of Benazir Bhutto, the first female Prime Minister of Pakistan.
She worked side by side with Bhutto during the restoration of democracy in the nation. She worked hard to earn the loyalty of her leader and helped in coordinating party activists around the country.
2) For her services to prevail democracy in the country, Sherry Rehman was awarded a title "Democracy's Hero" by International Republican Institute.
3) During her tenure as the Information Minister of Pakistan back in 2009, Rehman resigned from her post.
Her resignation came as a protest against the government's attempt to put restrictions on freedom of the press.
Being a journalist herself, Sherry stood up for Pakistani media and she didn't stop to raise a voice against her own party leadership. She also sponsored two press freedom bills: the Freedom of Information Bill and the Press Act, which protects journalists from arrest under the 1999 Press Ordinance.
4) As the Federal Minister, Sherry Rehman authored five bills related to empowerment of women in Pakistan.
It included the Women Empowerment Bill, the Anti-Honor Killings Bill, the Domestic Violence Prevention Bill, the Affirmative Action Bill, and the Hudood Repeal Bill.
5) Sherry Rehman got elected as the leader of the opposition in Senate in March 2018 till August 2018.
She emerged as the first female politician to do so. She has also served as Pakistan's first woman ambassador to the United States.
She currently serves as the chairperson of the Lady Dufferin Foundation Trust, which is considered to be the largest non-profit provider of women and children's subsidized health-care in Sindh.
Stay tuned to Brandsynario for more updates and news!