You will find people all over the world swept by the Korean Wave. Simply put, the Korean wave is the global popularity of South Korea's pop culture, entertainment, music, TV dramas, and movies. Most people believe that the Korean wave only refers to Kpop, the music, and the songs of the country but is also includes South Korean Shows. 
And I believe that Pakistanis have had it with all the saas-bahu dramas, and they should also give South Korean shows a chance.
1. Descendants of the Sun
Pakistani's would surely love a romance drama with medical and military elements both. Yoo Shi Jin, the main lead, is a captain in the South Korean army's Special Forces. In contrast, the female information, Kang Mo Yeon, is a hardworking surgeon studying to become a professor but unfortunately lacked the connections.
An army man and a female doctor, this is like the dream couple of the aunties all over Pakistan. The second lead couple's story also didn't disappoint. Seo Dae Young, an ordinary sergeant major, fell for the unattainable Lieutenant Kim Myeong Ju, an army doctor, a daughter of a favorably positioned army man. Watch the drama to see how both couples deal with the obstacles they face in love as well as the profession.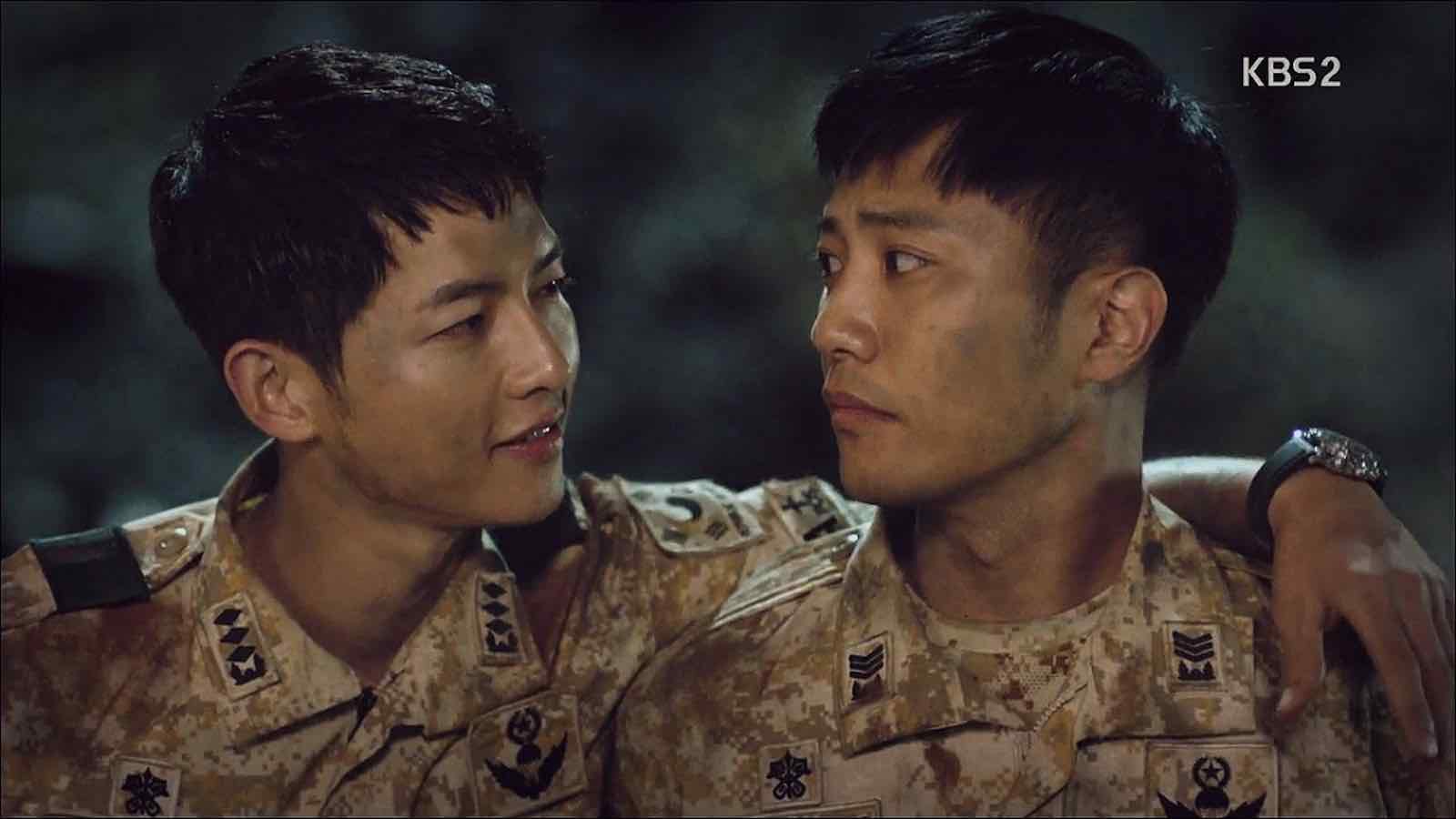 2. Moon Lovers: Scarlet Heart Ryeo
This one is set in the time of the Goryeo Dynasty back when Korea was called Goryeo. The drama follows the story of the 4th Prince, Wang So, abandoned by his mother, the Queen, because of the scar on his face. And it also features the 8th Prince, Wook, the kind-hearted prince who helps the female lead deal with the problems she faces.
The female lead Go Ha Jin, a young woman of 21st century Korea, travels back in time when she drowns during a solar eclipse. She lands in the body of a young girl Hae Soo. From there, the drama follows the female lead as she struggles to navigate her way through a time that doesn't resemble hers even a bit. Watch the drama to see a story full of intrigue, thrill, pain, tragedy, and a heart-wrenching love triangle. A historical drama full of politics and action, the Pakistanis who watched Ertrugul will be hooked on this one.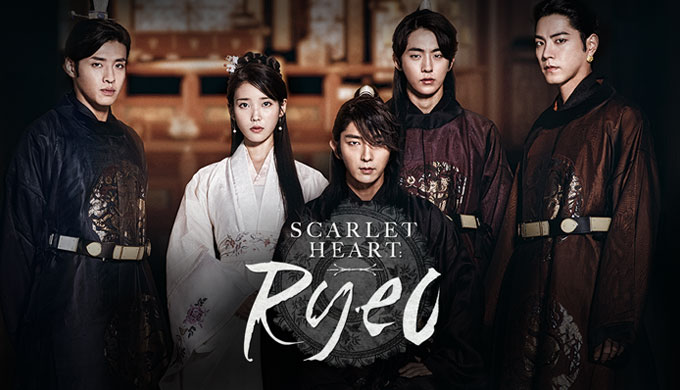 3. Healer
We Pakistanis will never get tired of watching action stuff. Healer is about Seo Jung Hoo, an orphan who works as a night errand boy. The female lead Chae Young Shin is a reporter working on a failing news website.
Both the leads meet when Jung Hoo starts working alongside Young Shin under the alias of Park Bong Soo as he does for someone to discover Young Shin's real identity. The drama also has the intriguing back story of how both leads ended up as orphans. The information is perfect for Pakistanis, who love to watch romance and scheming side by side.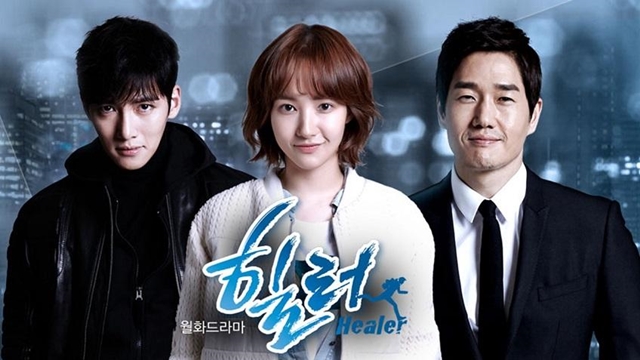 4. Let's Fight Ghost
Be honest, we all secretly love the horror genre even when we are watching it through the gaps between our fingers. The drama is about when a ghost of a high school girl Kim Hyun Ji starts to follow a college student Park Bong Pal around.
Park Bong Pal helps Kim Hyun Ji figure out why even though she is dead, she has not ascended yet. They try to fulfill any regrets she had to help the moving on the go faster. As always, a Korean drama would never be complete without romance; this drama should be on your need to watch list if you love horror, fantasy, and intensely complex dramas.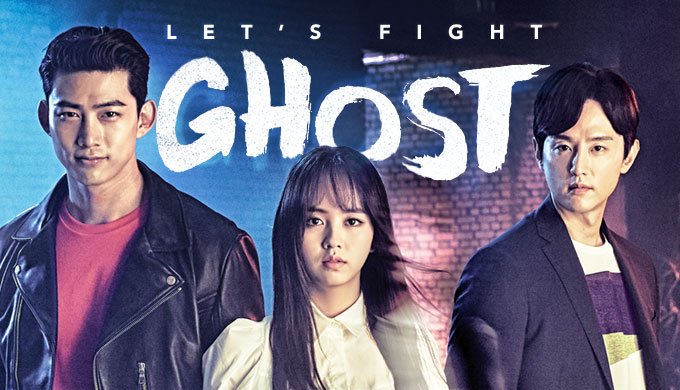 5. School 2013
Now, for the drama with the theme of high school, Pakistani teenagers love to watch high school dramas like Riverdale and 13 Reasons Why. School 2013 is part of a whole series of dramas that focus mainly on high school teenagers and the problems they face. In the 2013 installation of the School series, the story revolves around two teenage boys who meet and try to become friends again.
Go Nam Soon is a teenager not particularly interested in anything, and the reason is something you will learn later on in the drama. Park Heung Soo transfers to Nam Soon's high school and, from then on, ensues a mental battle between the two for understanding and forgiveness. That's enough spoilers; if you want to find out what happens, do check it out. Of course, both actors being otherworldly handsome is a bonus for anyone thinking to try it out.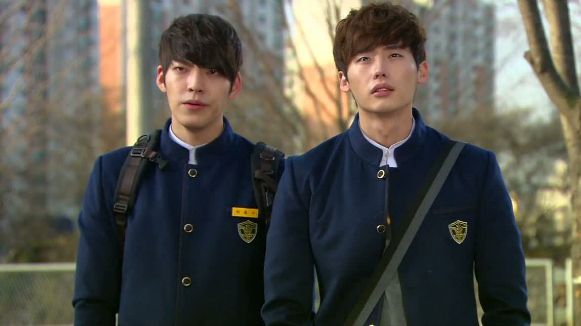 We have listed these 5 South Korean Shows after proper brainstorming. So give all of them a chance. All of them belong to different categories, so it's possible that one of them hit the right nerve. Although if it were up to me, I'd say you'd love all of them.
Stay tuned to Brandsynario for more news and updates!