The purpose of cooking in a microwave is usually because you don't want to spend long hours in the kitchen or follow great recipes. The chances are that you are a college student, on a budget, or just want to whip something up quickly and easily in a microwave.
Surprisingly enough, there are a gazillion variations of recipes that can be made in a microwave ranging from sweet desserts to scrumptious filling meals.
Here are our top 5 picks of recipes that can be prepared in a microwave. Fun fact: All methods from the list can be easily made in a mug.
1. Mac & Cheese
Mac & Cheese is such a classic recipe that can be prepared in a mug within a couple of minutes. Here is what you need: Elbow macaroni, kinds of cheese you fancy, milk, and some salt and pepper.
Directions: Cook your macaroni by adding water, macaroni, and salt to your mug. Since all microwaves are different, you can start with 10 minutes and add more minutes until your macaroni is al dente.
Strain your macaroni, add it back to the mug. This time add your choice of grated cheese, a splash of milk, and some salt and pepper to taste. Another 2 minutes in the microwave and you have oozing Mac & Cheese prepared in the microwave.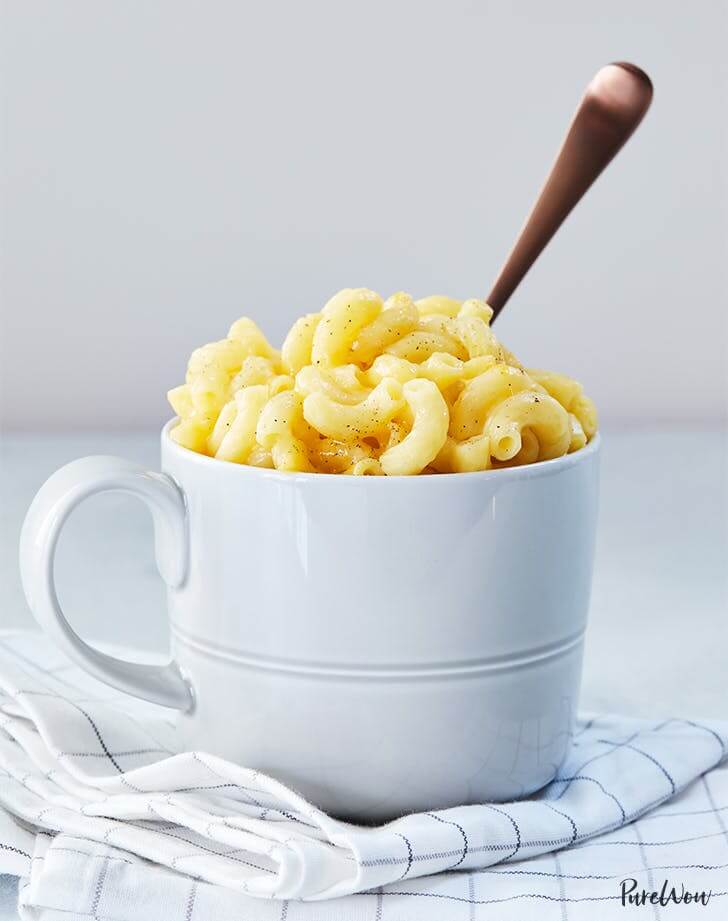 2. Chocolate Cake
How to fulfill your cravings at odd hours? You make a microwave chocolate cake in a mug within minutes. This one is pretty simple, the ingredients you need are egg, a pinch of baking powder, splash of vanilla extract, castor sugar, butter, chocolate, cocoa powder, and flour.
Directions: Whisk all the ingredients together in a mug and place the cup in the microwave. Check if your mug cake is made by poking in a knife, once done, serve it with a scoop of ice cream.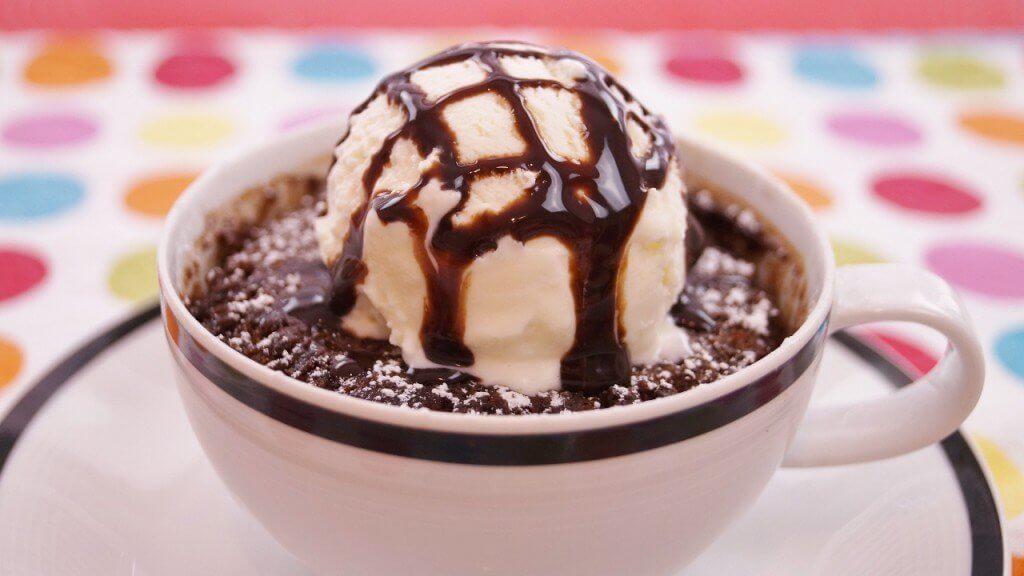 3. Mug Pizza
For this recipe, you will need the right quality ingredients. This is great when you're craving for some pizza. You will need already prepared pizza dough, pizza sauce, oregano, olive oil, pepperoni, and a blend of the kinds of cheese you prefer.
Directions: Cut small cubes of the dough and mix it with already made pizza sauce in a mug. Add a minimal amount of olive oil and dried oregano and let it cook in the microwave for at least 6-8 minutes. Once done, add your toppings and let it sit in the microwave for another minute or until your cheese has melted. Enjoy!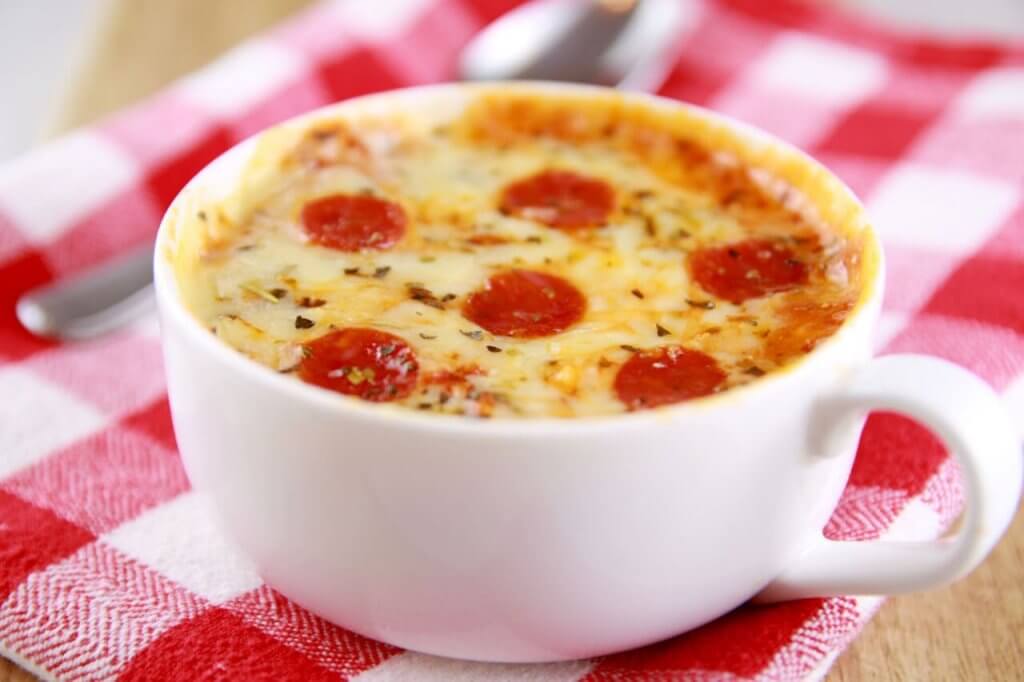 4. Burrito in A Mug
Burritos are great if done right, you can easily prepare one in the microwave. All you need is burrito wrap and some leftovers that you can slide in. Leftovers can range from chicken, eggs, beans, rice, potatoes, corn, etc.
Directions: Line the burrito wrap around the edges of the mug like a cone and add whatever you have available in the middle, top it off with cheese. Heat it, roll it and enjoy a delicious burrito.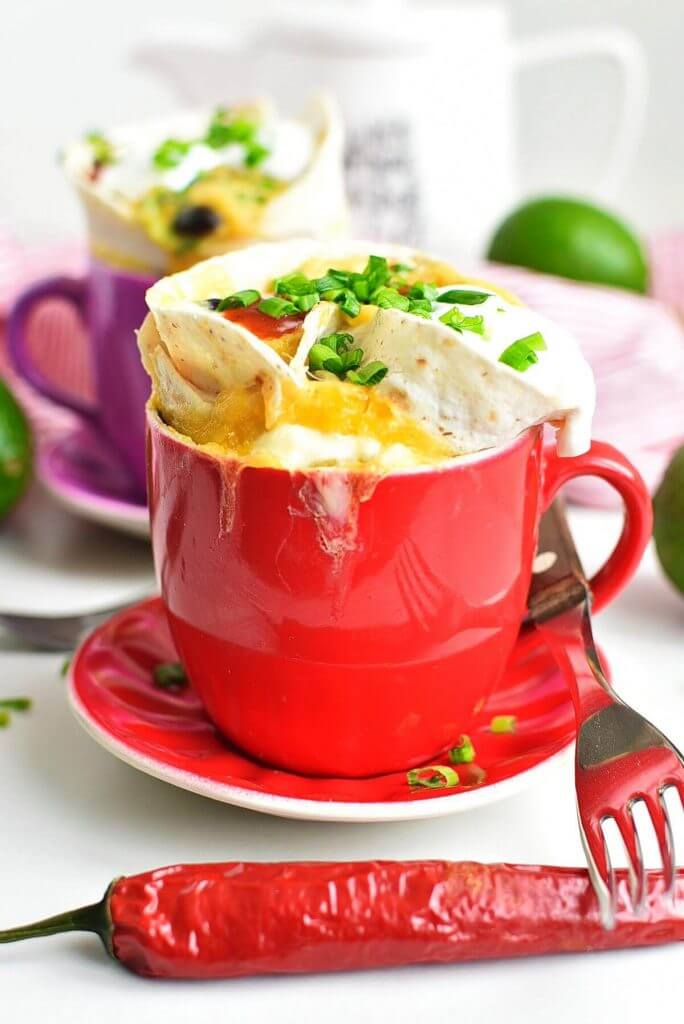 5. Omelet
Running late for work? Crack two eggs in a mug, add a teaspoon of oil, salt and pepper, diced onions/tomatoes, and red chili (optional). Mix and cook in the microwave. Enjoy!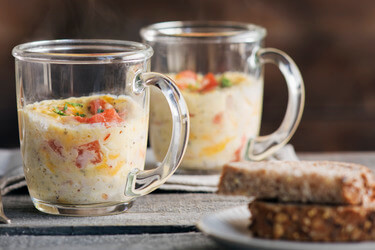 Share your favorite microwave recipes with us in the comment section below.
For more news and updates, stay tuned to Brandsynario.