Television shows earn through ads primarily. Product placement in television is still at a minimum. However, where Pakistani films are concerned, it's a different story altogether. The film industry is still in its infancy after the revival. And the revenue from cinema tickets is not enough to create profits or, in fact, break-even for some movies. So filmmakers use product placement revenue as their seed investment.
However, even though we have amazing writers, the product placement is almost always in your face, it feels forced. Therefore, we should appreciate it when done right. Let's have a look at 5 product placements that did not feel forced and were integrated with the storyline.
1. Rio – Teen Bahadur
A shops' counter had the poster of Rio biscuit. In any other country, this might feel like a forced placement. However, in Pakistan, this was the perfect subtly done product placement. The reason for it is that these small retail shops are ver culturally relevant in Pakistan. You can find such shops in almost every street. And exactly like in the film Teen Bahadur, you can find ad posters of numerous brands on the shops' walls and counters.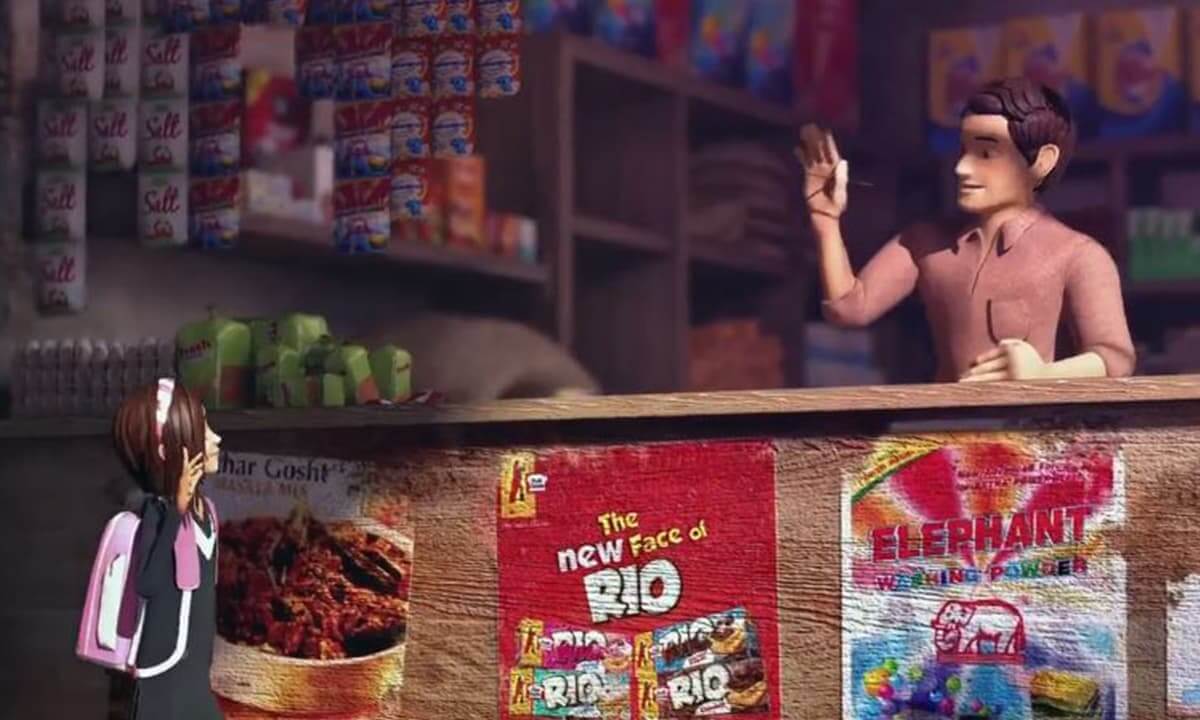 2. Coca Cola – Ho Mann Jahan
Instead of blatantly saying its name, Mahira Khan drinks from the bottle of Coca-Cola in a scene from the film Ho Mann Jahan. Again, it made perfectly good sense because the actress played the character of a university going student. And were we to recall our university going days, we would be able to relate to this entirely.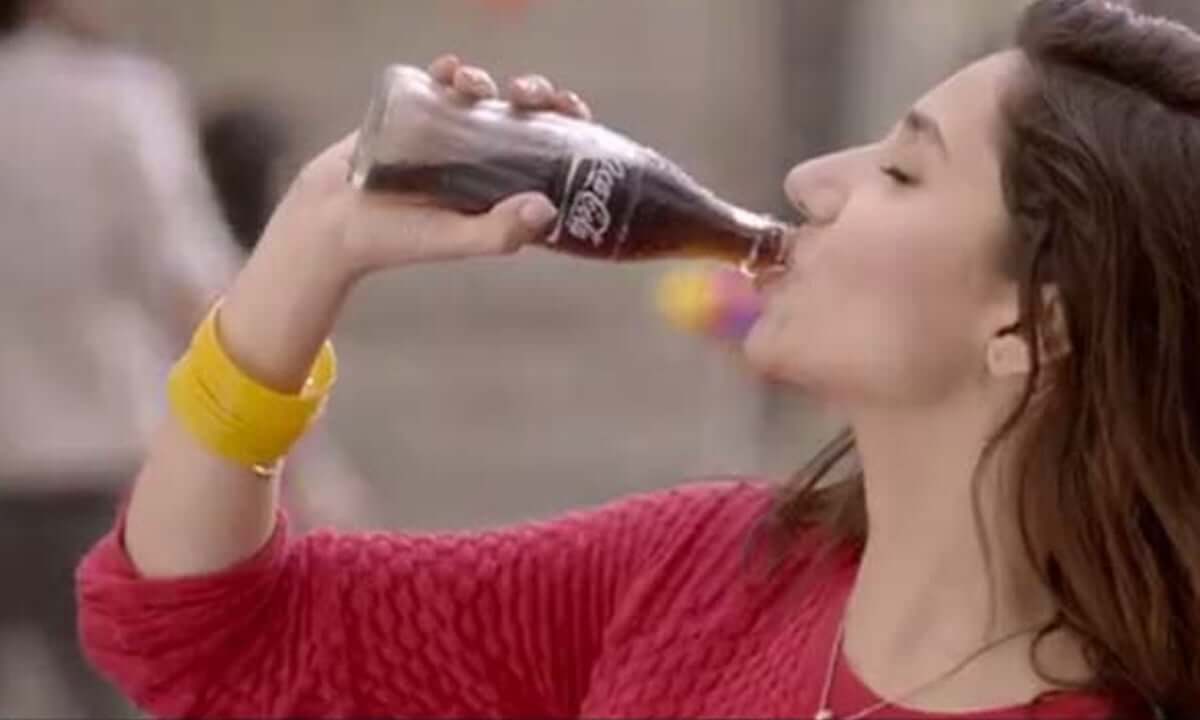 3. Coke Studio – Ho Mann Jahan
Moreover, Coca Cola had another product placement in Ho Mann Jahan. Towards the end of the film, the characters make it to 'Coke Studio.' However, in Pakistan, Coke Studio is not just a soft drink company's product. It has made a name for itself in the music industry and is one of its kind. Therefore, even though using the name of Coke Studio was technically product placement, but it did not feel forced down the throat.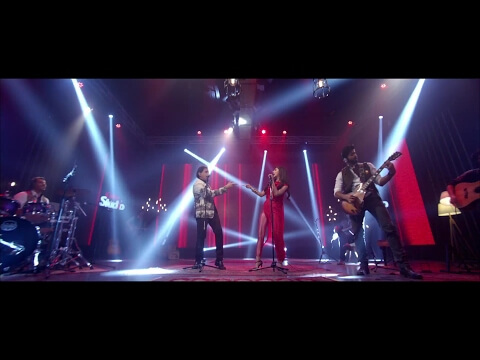 4. Pepsi – Main Hoon Shahid Afridi
Are you a cricket fan? Even if you are not, as Pakistani, you must have come across at least one cricket match in life. And from there, you will know that whenever the teams played cricket, they would have their sponsor brand printed on the shirt. Thus, when the Pakistani side was seen with Pepsi's logo in the film 'Main Hoon Shahid Afridi,' something as blatant as this poster felt just right!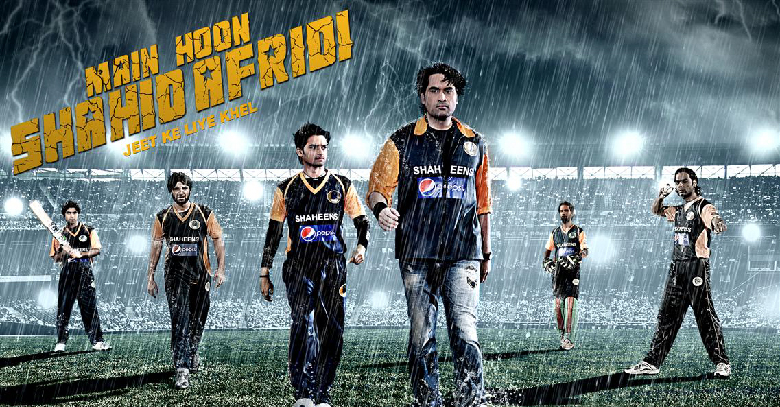 5. Nike – Main Hoon Shahid Afridi
Nike also did product placement in the movie 'Main Hoon Shahid Afridi.' It could be that the brand felt secure about its existence that it did not need the characters to shout out its name.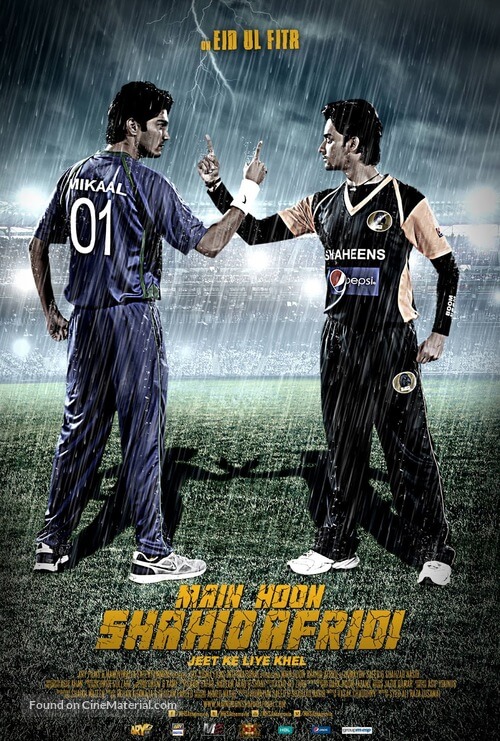 These are some excellent examples of product placement in Pakistani Films. Hopefully, in the future, more of our films will follow these examples instead of in-the-face installations, such as dedicating one whole song to the product. Considering that Pakistani movies do have great writers, this is not a very difficult task.
Stay tuned to Brandsynario for more news and updates!