Brands want to make their marketing campaigns impactful, one of a kind. It is only then will the potential consumers recall them when they are out buying a product. But, it seems that in focusing on the recall power consumers, a few Pakistani brands may have employed a living thing as a prop, and the use doesn't make any sense.
Pakistani Brands and Horses
It may already be clear from the main image in the article, but for the sake of making a coherent writeup, the prop is none other than a horse.
You read it right!
And not one or two, but at least 5 of them have used the horses as a prop that we know off.
1. Sapphire 
Both the collection for men as well as women features a horse in the image. If there was something worse than a needlessly edited horse in the picture, it was the awful edit. Of course, the awfulness could be the editor's way of screaming at the client for having to do something this illogical.
2. Elan 
In other words, 'romancing with a horse on your wedding day look.'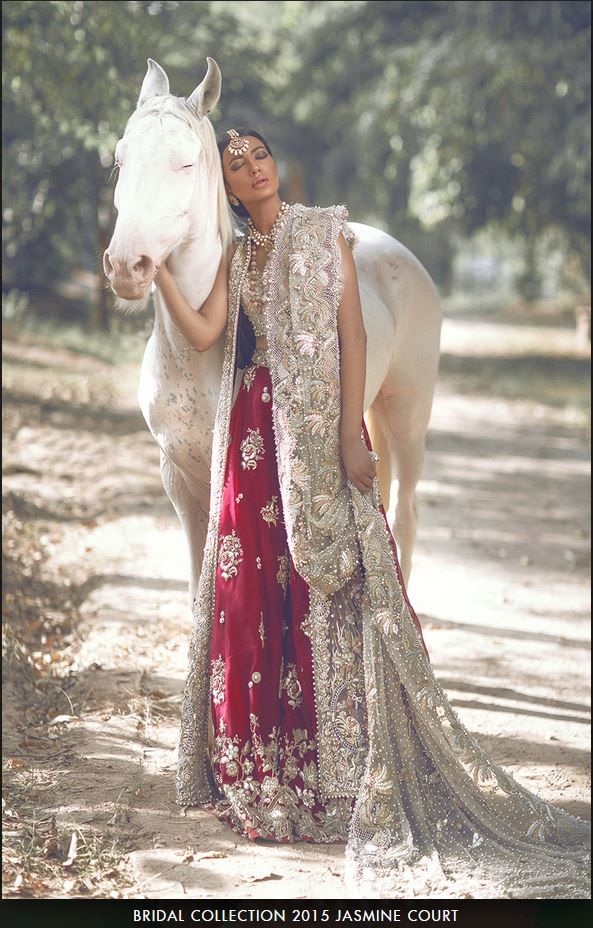 3. Zara Shah Jahan 
Featuring Hania Amir, Zara Shah Jahan also jumps on the bandwagon and adds a horse, although this one is not edited.
4. Mystique
Sorry to say, but the horse looks sad. If the idea was to make the dress look better than the horse in order to optimize the product, then the mission was achieved.
5. Ali Xeeshan
Either the horses have changed physical appearance, or once again, this is a poor edit.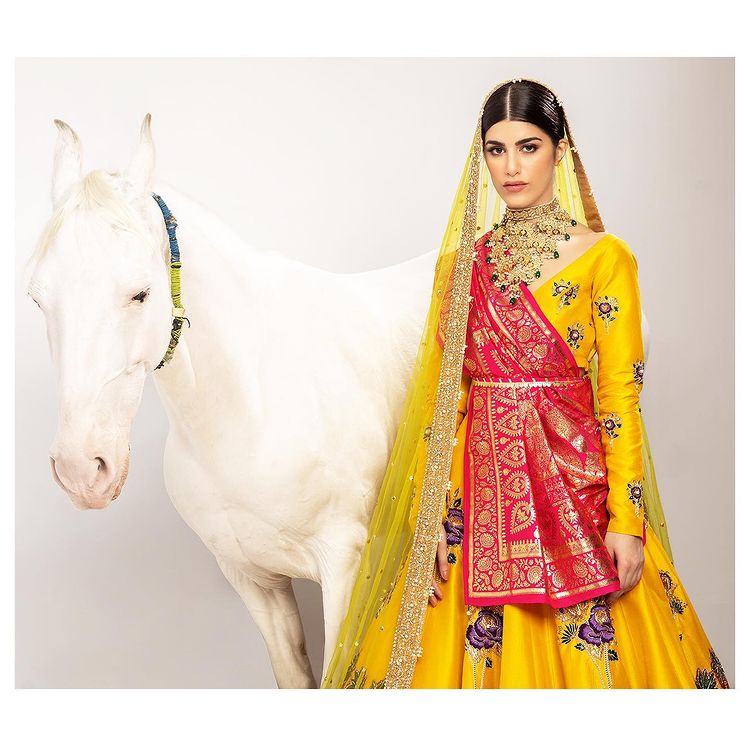 We fail to understand the need behind using a horse or the logic. It would have made sense had these been auto brands or tech brands because a horse would have signified high speed. Had the props (horses) been used in a way to make the dress stand out, that would also have made sense, a case in point being the recently viral campaign by a certain clothing brand that decorated the set beautifully with rooh afza drink. But fancy-dressed women posing with horses is making us gape at the creativity or lack of, portrayed in these campaigns by Pakistani brands.
Stay tuned to Brandsynario for the latest news and updates!