Preparing Iftar can surely be a daunting task. Well, at least for a few out there.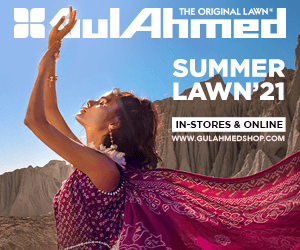 But gathering up the energy and deciding on what to cook can take forever. That process sure isn't easy.
But what is more amazing than preparing some yummy goodies for Iftar during your acute hunger pangs, that too, in the smartest ways?
The smartest ways? 
Yes, the smartest ways mean choosing recipes that take minutes to prep. Before you opt for this method, make sure you already have your ingredients sorted! Get ready to take your taste buds for a spin with these quickest Iftar recipes!
P.S We would like to apologize for sharing this right before Iftar…
1. Nutella Puffs
https://www.youtube.com/watch?v=pqMhtvytVTQ
You can never go wrong with store-bought puff pastries and Nutella. Also, you can fill it with whatever you like – sweet or savory, that's totally up to you! Also, you don't HAVE to bake these; you can deep-fry them as well!
2. Corn & Cheese Samosas

https://www.youtube.com/watch?v=ALdHTuHzaDI
Are you bored of eating the regular aloo and qeema samosas? Well, this recipe is just for you! Only a few ingredients and you're good to go! Imagine the sweet corn just bursting in your mouth. Yum!
3. 10-Minute Sausage Pasta
https://www.youtube.com/watch?v=DFvB128UvQo
While the water for your pasta is boiling, start prepping your veggies and sausages! Easy peasy! You'll save so much time like this for a complete meal!
4. Simple Crispy Chicken Strips
https://www.youtube.com/watch?v=qDgLY_ttvCI
Another simple yet delicious recipe! Although this one's for kids so, why not? Looks super easy, doesn't it? Also, you can have them with some garlic mayo as well.
5. Cheese Corn Balls
https://www.youtube.com/watch?v=OvyNbd-LMkI
Can you ever have enough potatoes in your life? No one can. These heavenly cheese balls are sure to be the highlight of your Iftar table!
Please Note: You can always modify these recipes as per your liking!
Let us know which one of these recipes will you be trying in the comments below, or will you be trying all of them?
Happy eating!
Stay tuned to Brandsynario for the latest news and updates.