Hip Hop originated in the 70s in Bronx, New York City. The movement at that time was confined to "Emceeing" or MC-ing, which was similar to spoken word but quickly became a medium of expression by the marginalized communities that were mostly African Americans at that time.
Pakistani Rappers Who Are Taking The Desi Hip Hop Scene To The Next Level
The movement slowly and gradually caught momentum and eventually ended up getting a global audience. Today, Hip Hop is a multi-billion dollar industry with many brands, corporations endorsing and borrowing elements of Hip Hop into their work. Almost every country, culture, and ethnicity have their sub-genre of Hip Hop that was once limited to the African American community.
Pakistan too has a prominent Hip Hop scene that was completely non-existent a few years ago. But with the global emergence of the culture, we have seen numerous artists coming up and making a name for themselves.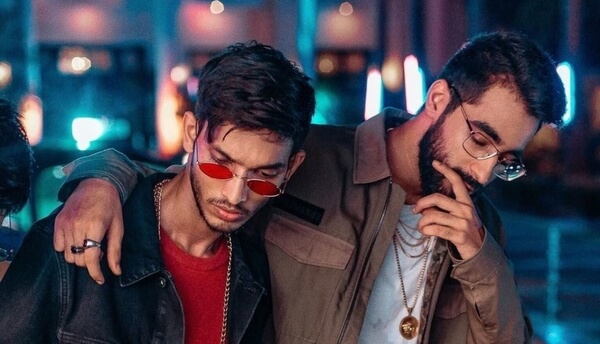 1. Young Stunners
The Karachi based duo is known for their clever wordplay and pop culture references. The two rappers; Talha Anjum and Talha Younus, both, rap in Urdu became famous when their single titled "Burger e Karachi" released over 7 years ago. They split last year which took the fans into a frenzy speculating rumors about a possible feud amongst the duo. They reconciled again and are back on the scene with multiple tracks including the superhit collaboration with Asim Azhar and Shamoom Ismail, "Tum Tum" and "Karachi Chal".
2. Bohemia
Roger David, famously known by his stage name, Bohemia is a Karachi-born rapper who later moved to The United States. It is impossible to discuss the South Asian Hip Hop landscape and not discuss Bohemia. He has many admirers, not only in Pakistan but in entire South Asia, and is the face of Conscious Punjabi rap.
3. Faris Shafi
Approximately 8 years ago, Faris Shafi released his single called "Awaam" with Mooroo who was not very well-known at that time.
The single received massive praise and appreciation from the audience for its commentary on the political and social landscape of Pakistan. Faris was absent for quite some time until he recently released his new single titled, "Nazar".
4. Billy-X
Babar Khan known as Billy-X gained popularity after the release of his hit single titled "Juttini". On Last.FM, Babar claims he had never heard of Hip Hop or rapping until he started to get into Eminem's music. He was heavily inspired by Eminem and his flow and content of music are evident of that.
5. Ali Gul Pir
Known for his social commentary and antics. Ali Gul Pir gained popularity after his humorous rap song titled, "Waderay Ka Beta" which took a jab at the feudal system in Pakistan while imitating a spoiled child of a feudalist.
Ali Gul Pir expanded onto his talent and has hosted numerous events, made funny videos along with photoshoots that have always received immense appreciation from his audience.
Stay tuned to Brandsynario for the latest news and updates!