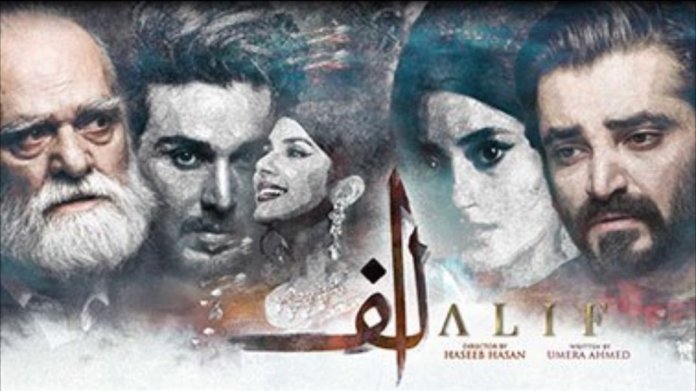 Drama series Alif starring Hamza Ali Abbasi and Sajal Aly came to an end this weekend, and we cannot picture our Saturday nights without a fresh new episode on love and spirituality.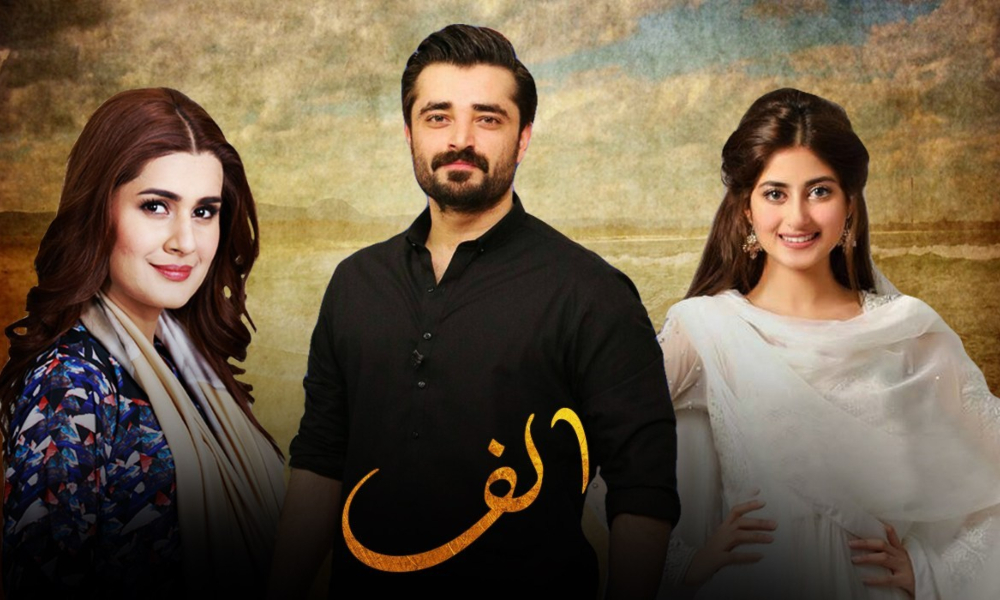 There are very few stories that touch the soul, and Alif was one such drama that was packed with such emotions and feelings coupled with powerhouse performances and extra-ordinary impactful dialogues that will remain with the viewers for a long time to come. This drama was a much-needed breather from the same 'extramarital affairs' theme generally revolving around our Pakistani shows.
Alif was an eye-opening story that talked about the love between man and God and the road to spirituality that people such as Qalbe-e-Momin in today's fast-paced world have wandered off from.
Things we have learned from this masterpiece drama Alif:
1. The love between a man and God is infinite!
The beautiful story of Qalb-e-Momin and Momina choosing to spend their lives in the bidding of the Almighty instead of getting married/being in a relationship with each other will make you reflect on how pure, and right this love with God truly is.
"Tum aur mein sahi ghalat jaan chuke hain"
"Tumhein tofeeq mil gai hai , tum jao , mein abhi raaste mein hoon , abhi safar karna hain mein ne…"#Alif pic.twitter.com/qJS0NPhZxz

— Fatima⁷~ (@itsFatimaahere) March 14, 2020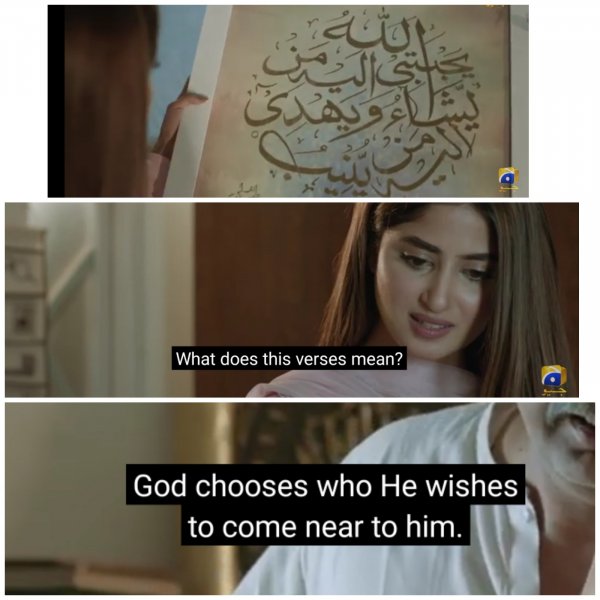 2. The path to spirituality can be chosen whenever one decides to
Hamza Abbasi playing Qalb-e-Momin, decided to walk on the way to spirituality after the loss of his grandfather. It is never too late to set foot towards spirituality, all that is needed is a firm decision, and you will reach your destination.
Ever seen this powerful opening and closing scene of a drama..?!#Alif pic.twitter.com/qhd1ahLFN2

— ǟşӄ🌸 (@Deep_Fredo) March 14, 2020
Qalb e Momin se Momin Tak k Safar.. @iamhamzaabbasi man, u just did wonders. Period.#Alif pic.twitter.com/1dxvG223qV

— Muhammad Ibrahim (@m_ibrahim345) March 14, 2020
3. You don't always need words to express how you feel!
The chemistry between the main leads Hamza and Sajal was off the charts in Alif. We could keep watching them looking at each other and talking through their eyes forever! This made us realize that sometimes our eyes can converse in a way that touches your soul.
Woah! A truck loaded with feels just hit me.😍😭😍😭#Alif pic.twitter.com/yol1imID6B

— اُجالا (@lalatweets_) March 14, 2020
4. Alif will make you reflect on your life!
After following Alif since it began, the impactful dialogues always kept lingering in our minds. This was a show that you would think about long after the episode was over.
The life choices made by the characters in the story and their relationship to something beyond the superficial world we live in will make you reflect on your own life and whether you're on the right path or not.
So Many emotions while Watching #Alif and every episode don't Fail to Think you About Your Relationship with Allah That is Lost While Getting Busy in this Temporary WORLD 💔 pic.twitter.com/cT348dmAHf

— Noman latif (@iamnomanlatif) March 11, 2020
5. This world will judge you for all that you do
The character played by Kubra Khan, Husn-e-Jahan, was deemed characterless; she was mistreated by her own family and then left by her husband too. However, she was loved by her creator, and only he knew about her purity, thus proving the Almighty does not judge you the way everyone else in this world does.
The story then showed the same world judging Momin when he began to work on spirituality; sponsors pulled away from his projects while the industry abandoned him. But because he kept on doing what he needed to, we witnessed how Allah accepted him and changed him for the better.
A flawless drama. A drama that changed life of many including me. A drama that taught me not to judge anyone. I was not ready for the final. Alif bsssssss ❤️❤️❤️#Alif pic.twitter.com/rr47bS2e5s

— Muneeb Chaudhry (@MuneebChaudhr14) March 14, 2020
We will miss watching Alif as it was one spiritual drama that genuinely changed the way we think and made us reflect on different aspects of our life. What did you learn from Alif? Let us know in the comments below.
Follow Brandsynario for the latest news and updates.