Keeping the house clean can be one hell of a task, especially when it's all you make an effort! That's why we've put together a list of some fantastic sanitizing gadgets that can do the work for you.
1. A robot vacuum that connects to Wi-FI
iRobot has a three-stage cleaning system that cleans several floor types. In addition to that, it navigates around objects and responds to voice commands with Alexa or Google Assistant. iRobot can also run for an hour of continuous cleaning.
Its strong suction and effective spinning side brush make for an excellent cleaner that you won't have to fuss over. Its ability to be programmed and controlled from an app make it a worthy competitor to other high-end cleaning appliances.
2. An Air Purifier
An air purifier is an essential need of the time. Some recent reports by doctors also revealed that there is an excellent chance that coronavirus may be airborne. As a result, there is a lot of emphasis on making sure the air inside your house is clean.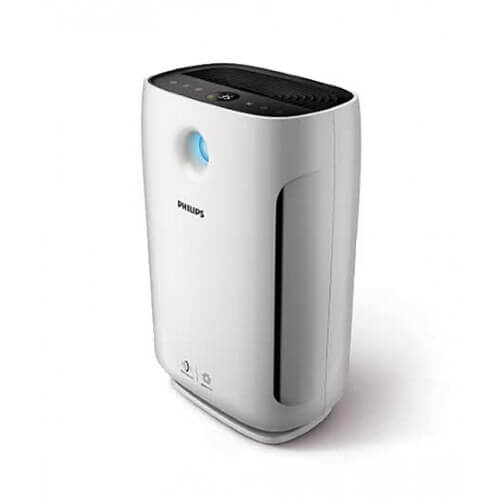 A good air purifier that captures 99.97% of dust and allergens as small as 0.3 microns in size is best. High-end ones have a UV-C light to kill airborne germs, and charcoal filter to capture odors. They are a game-changer for anyone who's severely affected by allergies and is sensitive to air impurities.
3. A Robot Mop
Mopping is ideal for hard floors like hardwood, tile, and stone. However, it can be one hell of a taxing task. This robot mop can get into those hard-to-reach spots around toilets and sinks and below cabinets, so every part of your home is sparkling clean. It will also automatically choose the correct cleaning method — Wet Mopping, Damp Sweeping, and Dry Sweeping.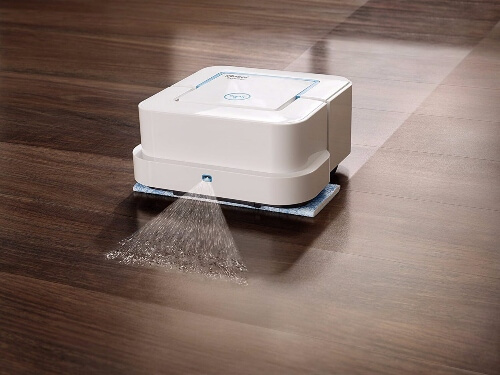 To use these different functions, all you have to do is attach the relevant pad. Before it sprays to loosen dirt and debris, the machine checks its surroundings to make sure it's not spraying your furniture and walls. Must we say more?
4. A Super-Fast Scrubber
Think of an electric toothbrush but one for your appliances and cleaning! The SonicScrubber relieves the manual effort you usually put into cleaning, making the process easier and much faster. It comes with five different brush heads to use on a variety of surfaces, from a stovetop to bathroom tiles.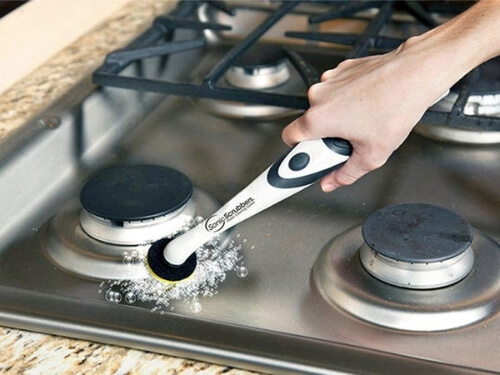 5. A Microwave Cleaner
Microwaves are hardly cleaned by anyone. Over the years, the food stains not only harden inside, but a particular smell resides in there. However, that is unhygienic, and all the more reason why you need this appliance!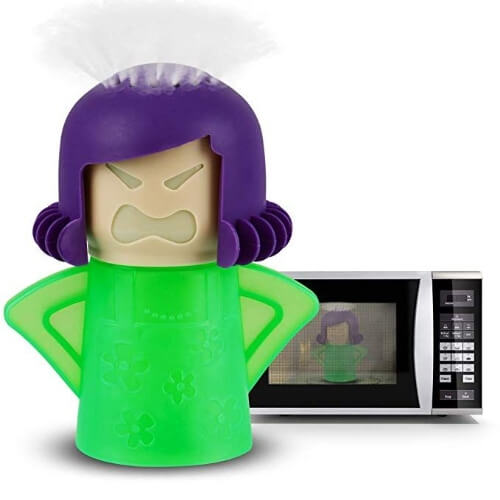 This simple little accessory doesn't use any chemicals. All you need to do is fill the body with water, vinegar, and lemon juice, then microwave it on the High setting for less than 10 minutes. The steam from the solution breaks down severe, caked-on food so you can easily wipe it down by hand afterward.
Stay tuned to Brandsynario for the latest news and updates.