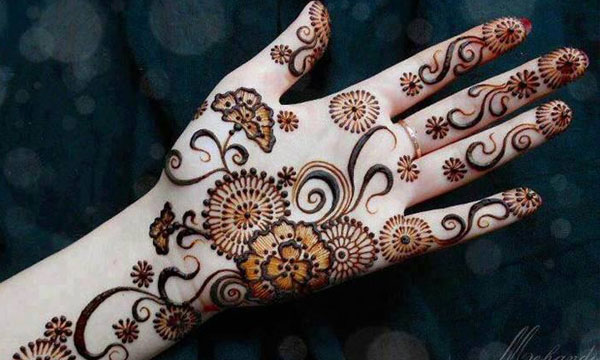 For us ladies, Eid's celebration is incomplete without mehndi! We absolutely adore the beautiful patterns of curls and curves, plus the luscious scent of fresh henna smells heavenly to us.
A Eid is here, an inevitable hunt commences for the best mehndi artist in town. Girls long to decorate their hands with the most intricate designs that sport the deepest tone of red.
In the spirit of the joyous occasion, we have compiled a list of top five mehndi parlors in Karachi you can visit on Chaand raat for your henna application. You can even get yourself an appointment in advance just to make sure these salons are not booked away quickly.
1) Uroos Mehndi
Location: M-1, Block c/20, Rehmat Saba Terrace, Near Habib Metropolitan Bank Commercial Area Bahadurabad
Contact No. : 03002317824, 03002295501
Topping our list is one of the most recognized Mehndi salon, Uroos for being the go-to choice for bareek henna application of many Karachiites.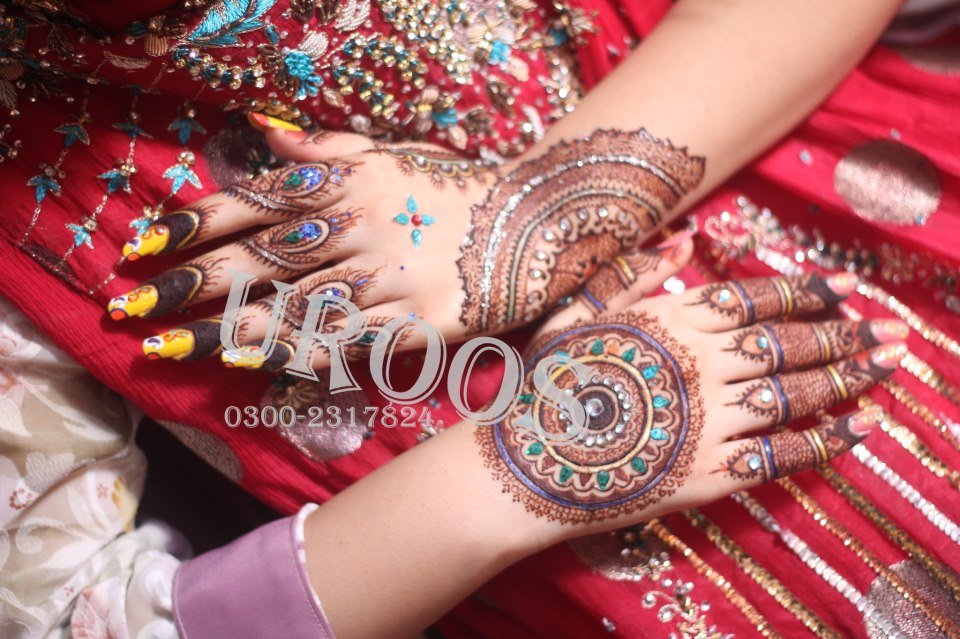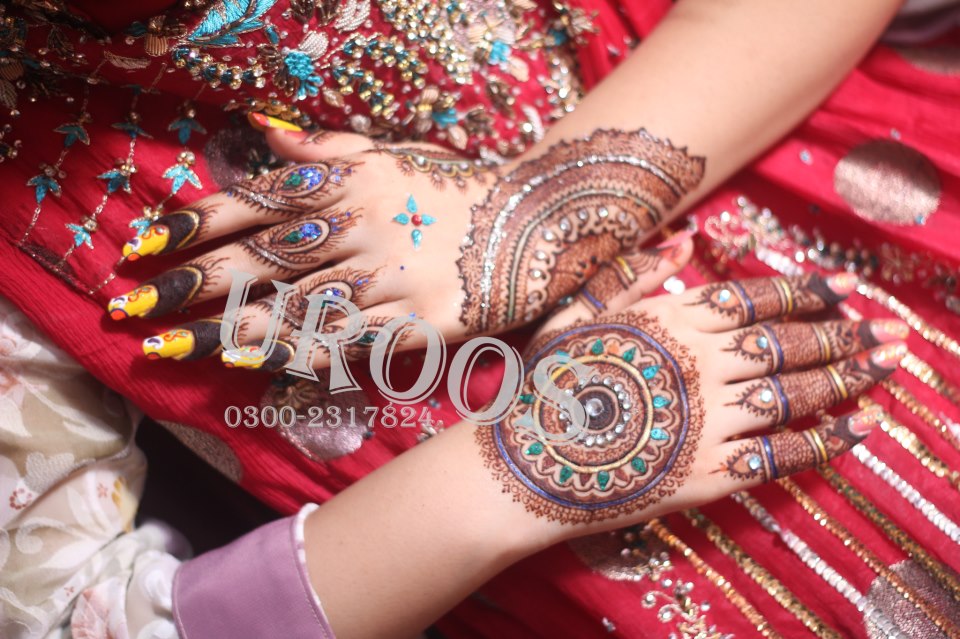 Established since 1982, Uroos Mehndi is considered unparalleled in his field. Most of their work is a fusion of traditional Pakistani, Indian and Arabic elements with a contemporary twist.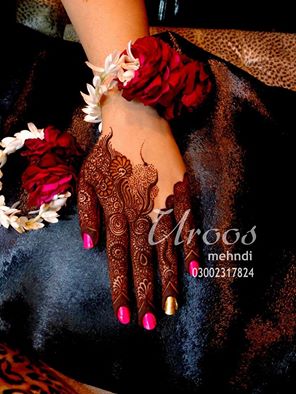 The clients always give rave reviews about creativity and elaborate designs of their henna art. So unique and class, you too will totally be in awe of their mehndi designs!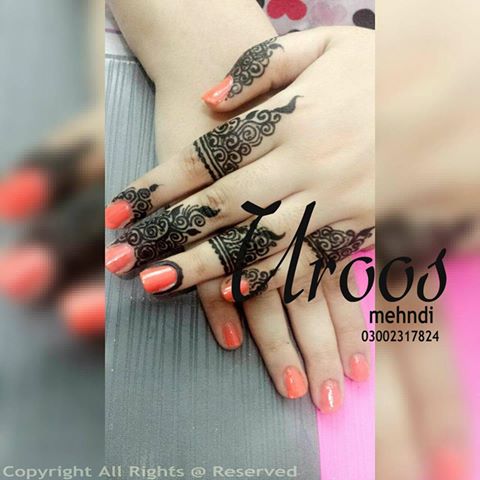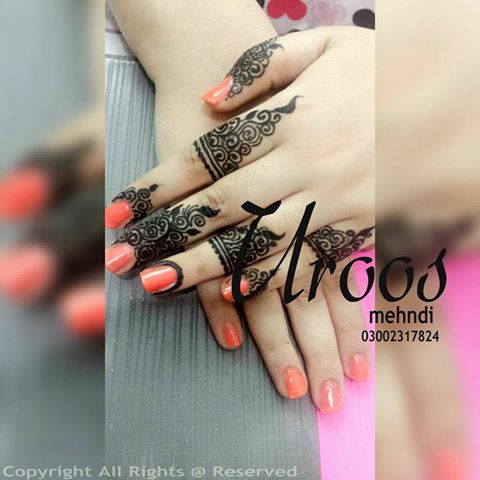 2) Hinaj Henna Artist
Location: E-2 Ishrat Plaza, Qurtuba Market,Bahadurabad
Contact No. : 03002317459, 03218921027.
Reaping quite a reputation with various appearances in Pakistan's morning shows, Hinaj became the most sought after henna artist in the metropolis.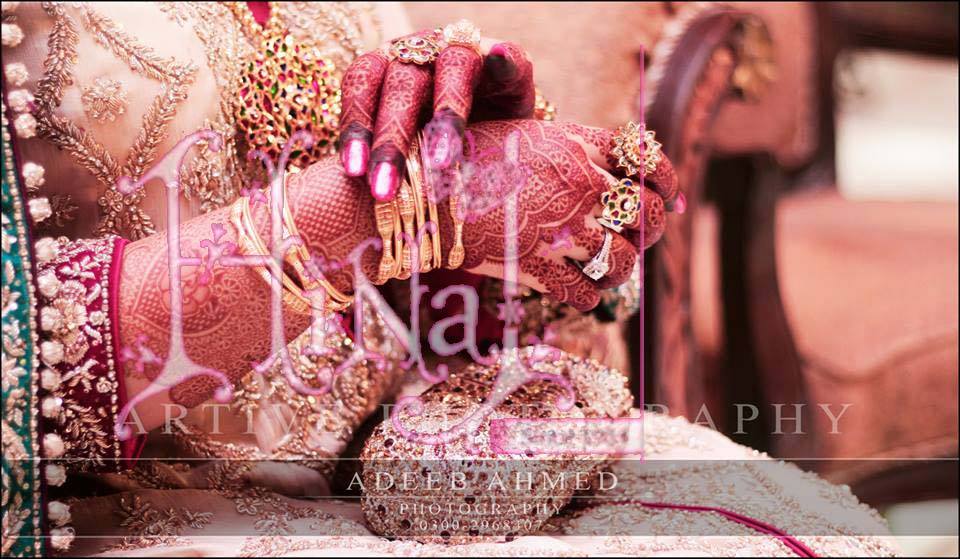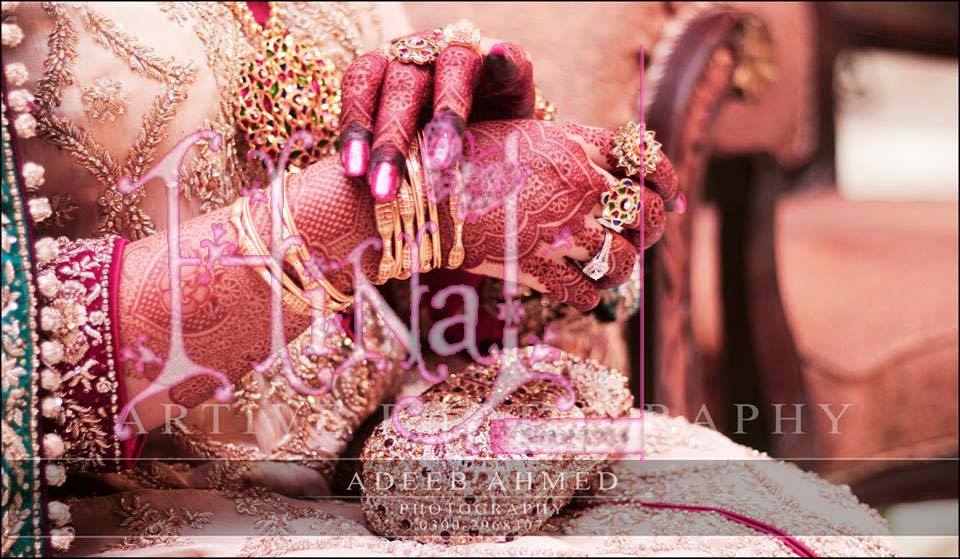 Specializing more in bridal mehndi, the parlors exquisite henna artwork and neat embroidery-like styles truly stands out from the crowd. What is more, it is even easy on the budget!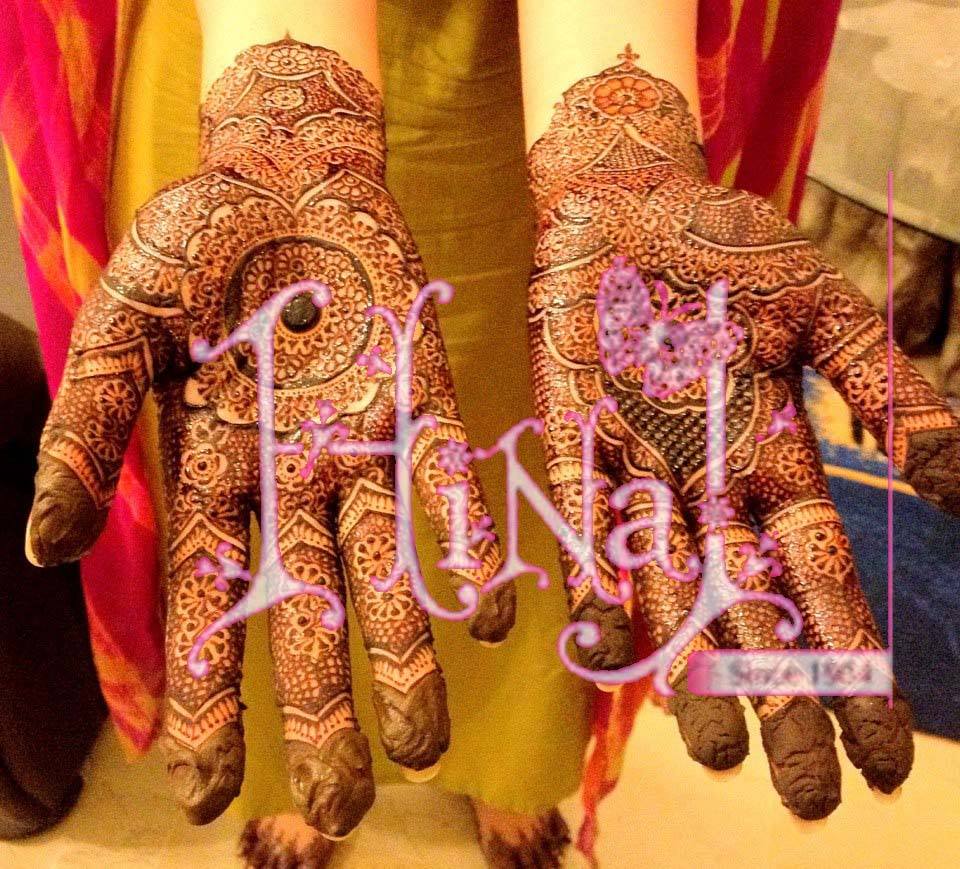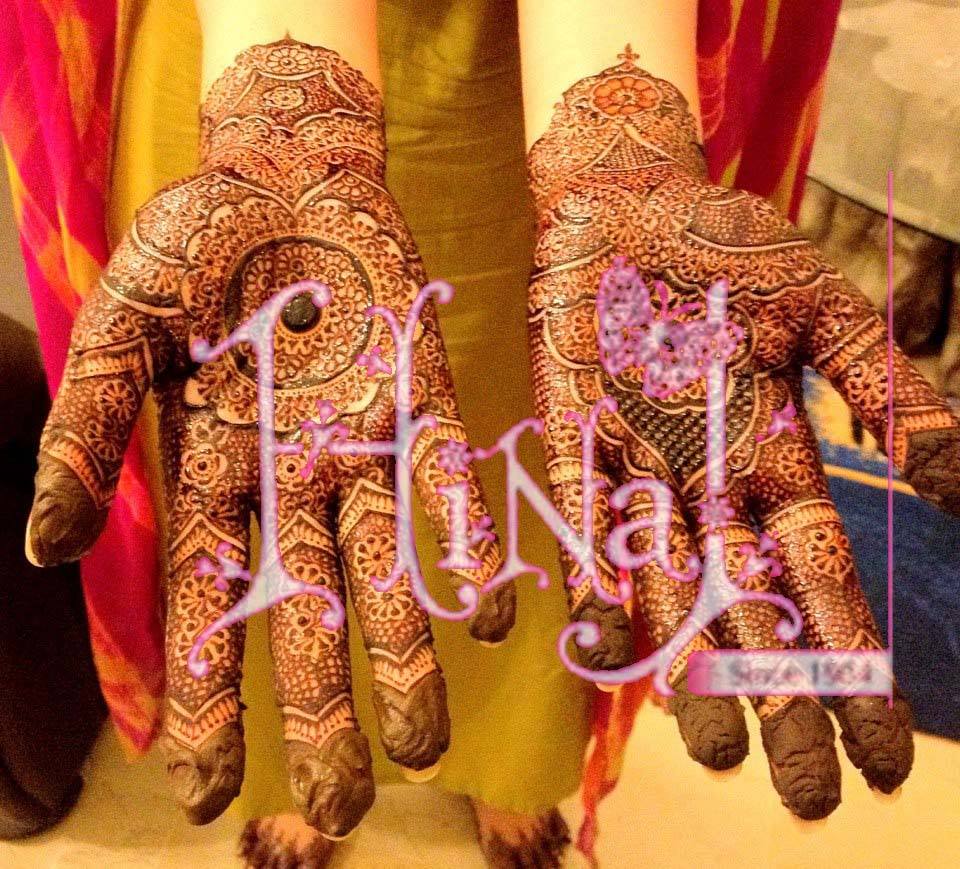 3) Kashee's
Location: Plot # 178/A Block-2, Najeeb Corner, Tariq Road, Karachi. DHA Branch Address: Plot#13/C Stadium lane 2, Phase-V DHA, Karachi.
Contact No. :  DHA Branch 021-35240851-2 , Tariq Road Branch 021-3-4553381, 021-3-4396051, 021-3-4306768
While Kashees salon is famous for its bridal make-up, the parlor is also all the rage for its mehndi skills.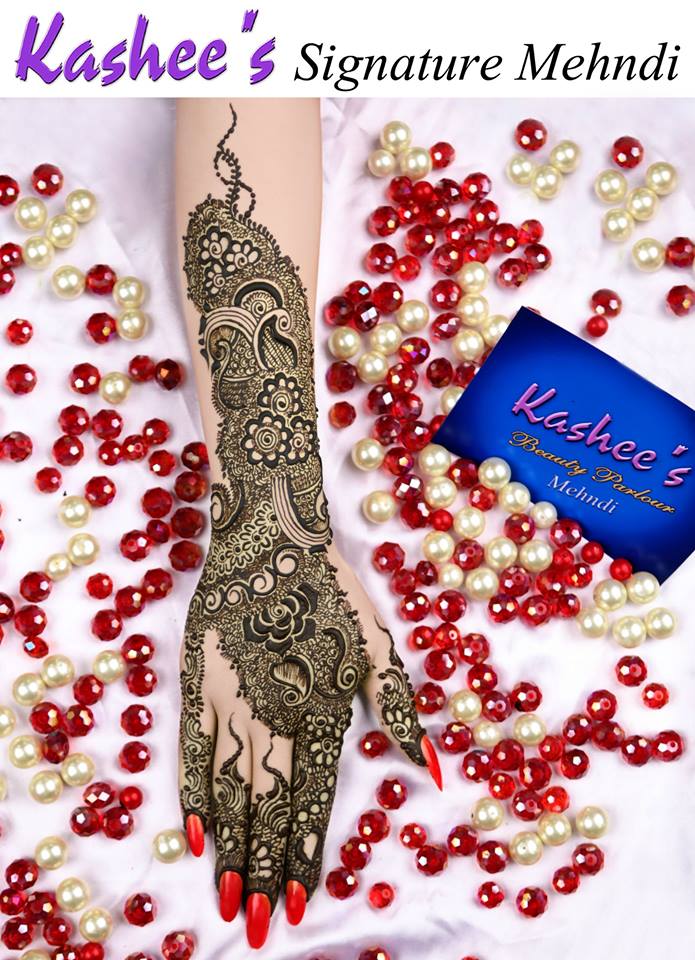 Their sketches and application techniques are different from that of Uroos Mehndi and their henna artists are worldwide experts in complex Indian, Arabic and hybrid designs.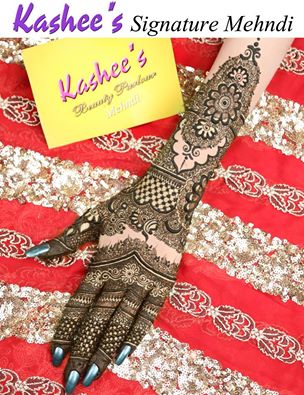 Check out this video of mehndi application and witness the sheer talent of Kashee's mehndi magicians yourself.
[fb_embed_post href="https://www.facebook.com/KasheesBeautyParlor/videos/1285512951476921//" width="550″/]
4) Rose Beauty Parlor
Location: Gulshan e Iqbal Branch- A 570, Block 3, Gulshan e Iqbal, Karachi
Nazimabad Branch – 7/6, 2A, Adjacent Al Khidmat Hospital, Nazimabad number 2, Karachi
Defence Branch- 25 C, Third Zamzama Commercial Lane, Phase 5, Defence DHA, Karachi
Contact No. :  Gulshan e Iqbal Branch-021-34977970, Nazimabad Branch – 021-36707479, Defence Branch-021-35833929
If you are looking for really heavy and extensive henna patterns on arms, hands and feet; then your Rose Beauty Parlor is your place to go this Eid.
Their mehndi masters have a high level of artistry for densely decorated henna designs and are said to use top quality cones that shed an intense orange hue.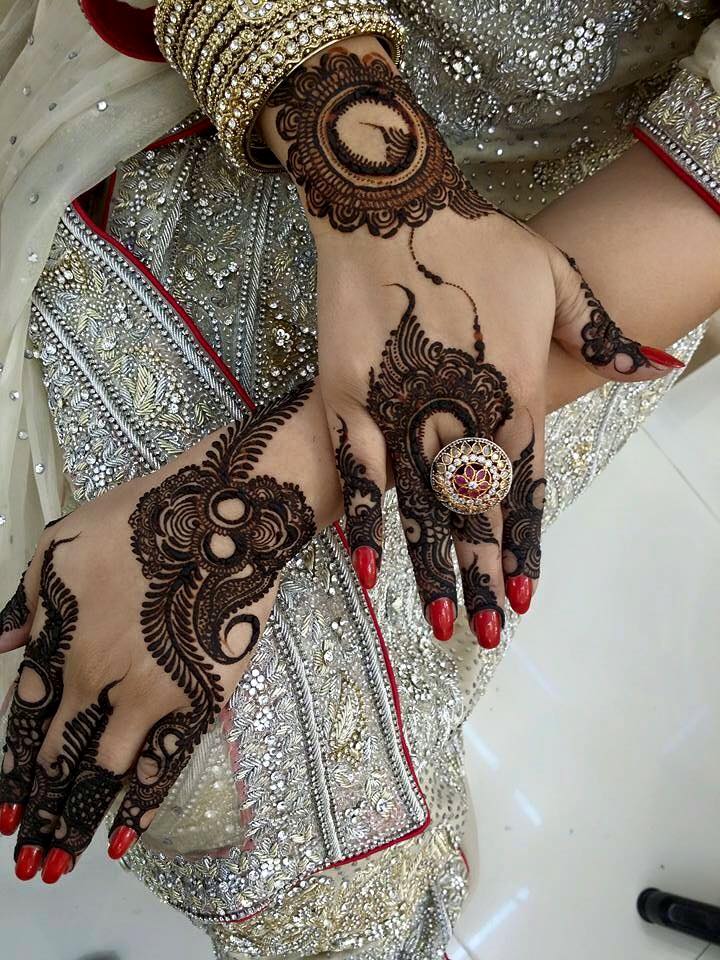 Check out this video of Rose Beauty parlor's henna application.
[fb_embed_post href="https://www.facebook.com/Rosebeautyparlour/videos/1299839243363718//" width="550″/]
5) Mahrose Beauty Parlor
Location: Gulistan-e-Jauhar Branch- A-158, Long Life Bungalow, Block-17, Tariq Road Branch- 172-Y/2, PECHS, Karachi
Contact No. : Gulistan-e-Jauhar Branch-  021-34612747, Tariq Road Branch- 021 34314498
Yet another popular place for hosting some of the best henna artists in the city is Mahrose Beauty Parlor.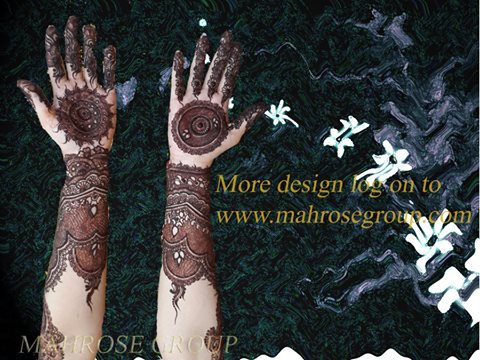 The salon takes pride in its stunning mehndi motifs and make sure that they leave their customers satisfied as per the designs they want.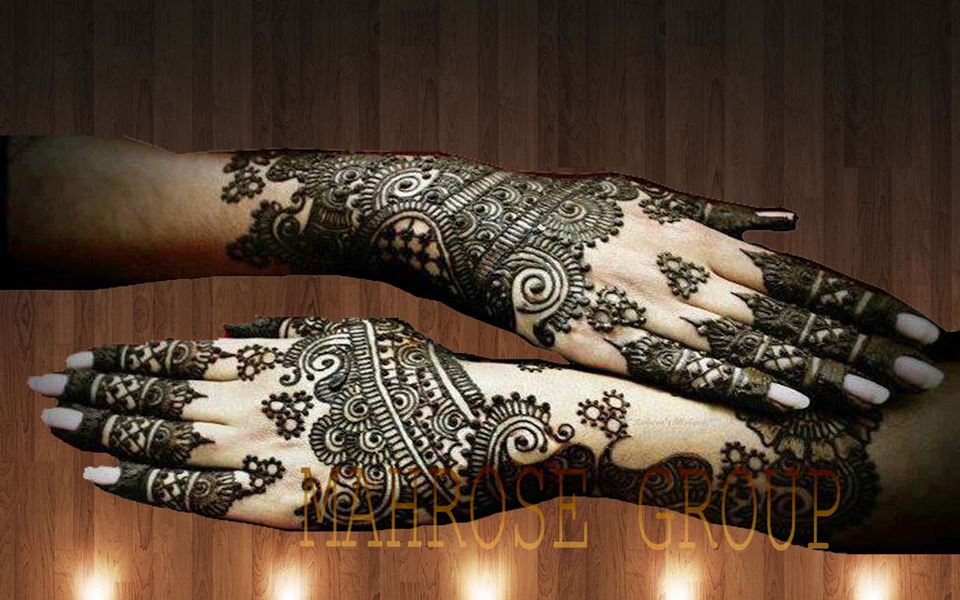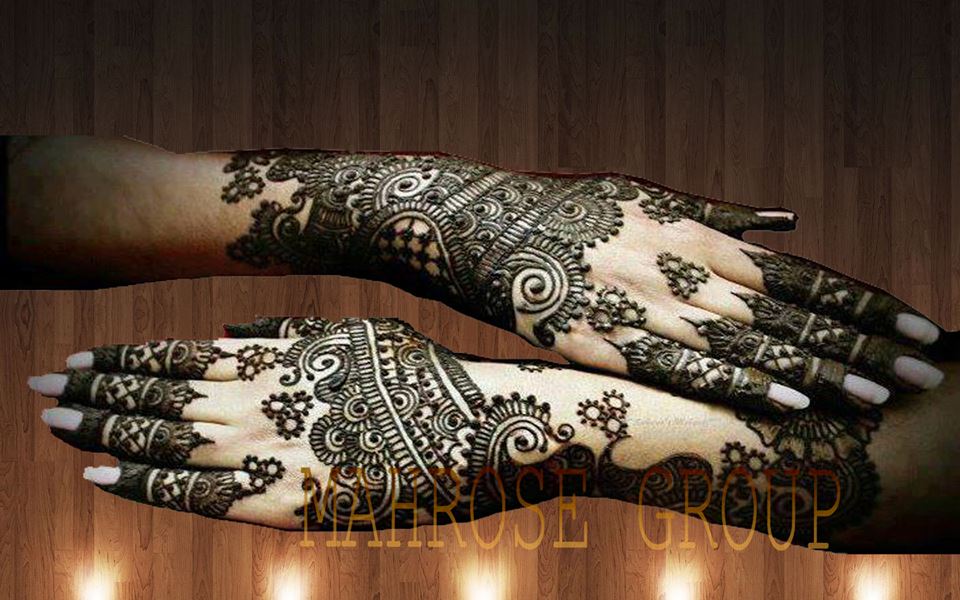 Which parlor will you be going this Eid for your mehndi? Share with us in the comments below?