There are all kinds of cars in the world. From sedans to coupes, to sports cars to classics, vintage, and more. We can talk about the different cards all day and every day, but today, we are specifically going to focus on hatchbacks.
The term 'hatchback' is referred to as a vehicle with a hatch-type rear door that often opens upwards and often a shared volume for the passenger and cargo areas. These doors are even found in luxurious cars as well.
Many drivers prefer hatchback cars over other car-types such as sedans because these cars tend to offer more road-visibility as they are often more upright and have more glass are. Another plus is that most of the cars have rear windows that are more upright, giving you drivers a better view out of the rearview mirror.
Now that you know a lot more about hatchback cars, if you of thinking of buying one, you are in luck as they are easily accessible in Pakistan. You can buy new and used hatchbacks at a reasonable price, without having to break the bank.
5 Best Hatchbacks In Pakistan You Can Easily Find!
1. Hyundai Santro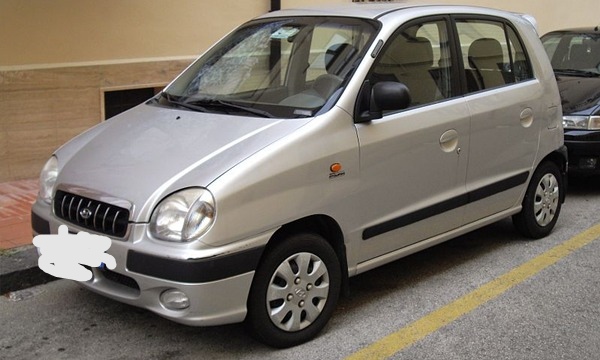 The first generation Santro was introduced in 1998 and went on sale in early 1999. It became a hit model in Pakistan because of its strong and durable built, spacious interior, and affordability. Although you won't be able to buy a new Santro, you can definitely find pre-loved ones in the market.
The front-wheel-drive hatchback saw an end in 2014. It was available in several variants, including Exec, Prime, Club, Club GV, Prime GV, and Exec GV. You can find a Hyundai Santro with around 80,000km for around 5-5.5 lac.
2. Daihatsu Cuore (Mira)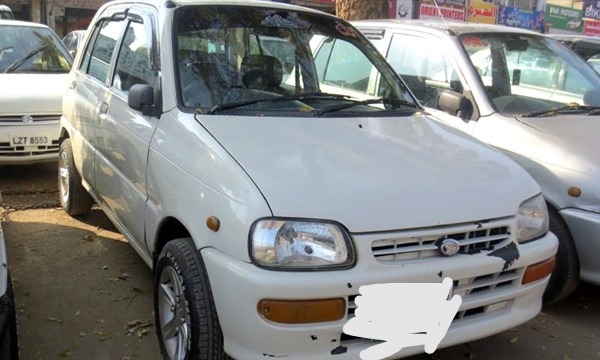 Introduced in Pakistan during the early 2000s, the Cuore successfully made a footprint for its self in the automotive sector. The front-engine wheel drive hatchback was made available in 2 variants in 2012, the CL and the CX. Equipped with a 0.8L OHC 6-valve inline-3 engine, it produces 40bhp. A 2003-04 model with roughly 100,000kms driven can be purchased around 4 lakh. A lower mileage model will cost 6-7 lakh.
3. United Auto Bravo Hatchback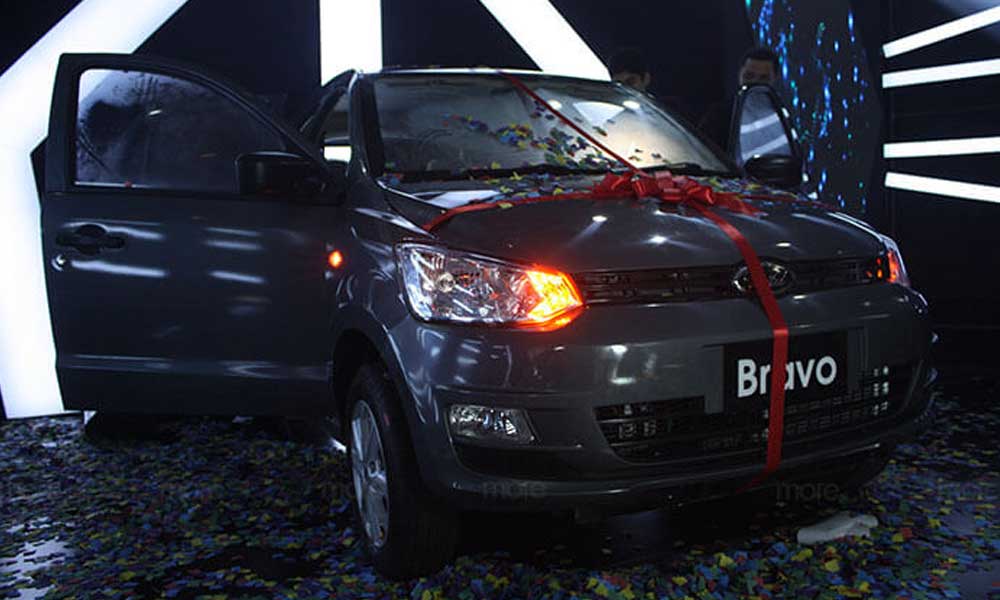 Since its launch in 2018, the United Bravo hatchback became the talk of the town. The manufacturer shared that they aim to bring an affordable car into the market without compromising on its features.
It was initially introduced to give competition to the Mehran, gives a bit above 15 KM per liter, and is priced just under PKR 1 million.
4. Prince Pearl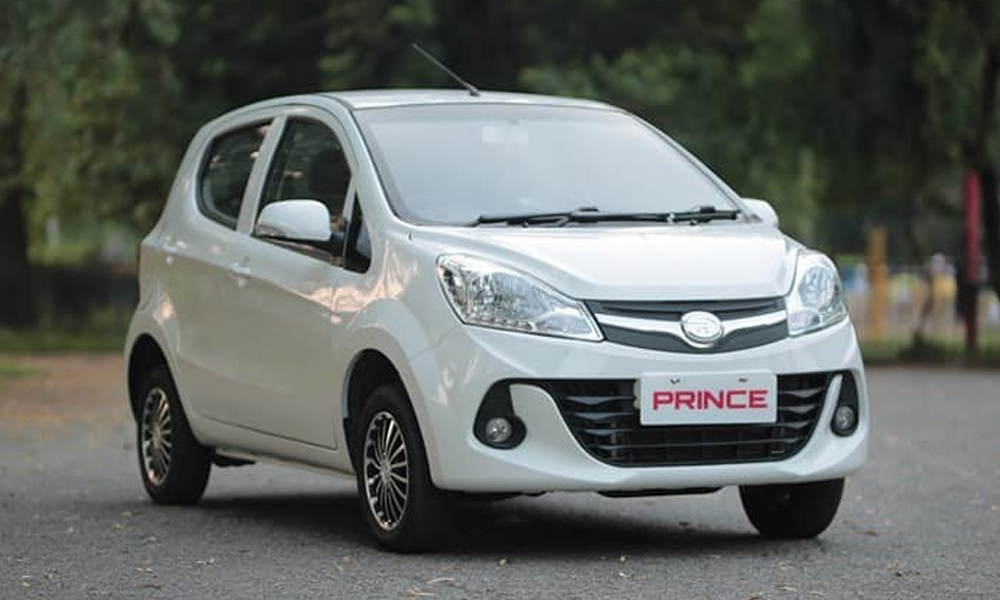 To reshape Pakistan's automobile industry, Regal Automobiles Industries Limited (RAIL), launched Pakistan's most affordable hatchback, Prince Pearl, on 31st January 2020.
Prince Pearl is launched in the country with an 800cc, EFI engine which produces 40 HP and is equipped with modern features such as power windows, power steering, and a multimedia system.
The fuel consumption of Prince Pearl is over 15 KM per liter. The cost of Prince Pearl is around PKR 1 million.
5. Suzuki Cultus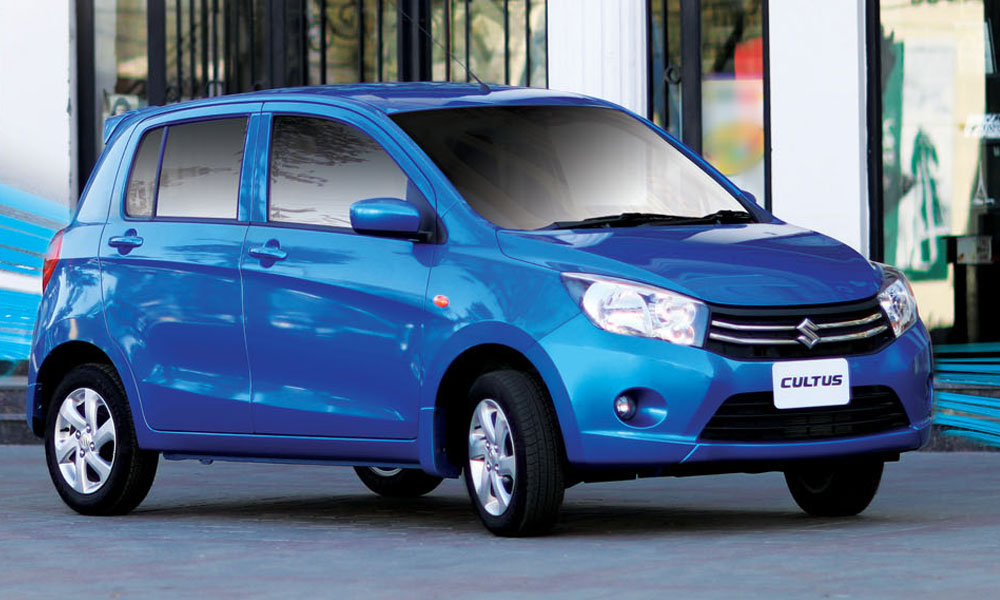 Launched just two years ago, the Cultus became a popular choice in Pakistan in no time, especially for the youth bracket.  The fuel economy of the car is 14 km per liter. The price of the vehicle is close to PKR 2 million for the fully powered version.
Happy shopping!
Stay tuned to Brandsynario for more news and updates.