It's always exciting when a new car enters the market, but it is even more exciting when a new bike enters the market!
Although many individuals prefer cars over bikes for many reasons, there are many enthusiasts who rather buy a bike than a car.
There are many reasons for this thinking. Bikes are cheaper to afford, they can get you out of traffic through small openings, if you are a single person and travel without family its convenient, takes up little space, etc.
A new and super-exciting bike has entered the markets and has become the latest talk of the town. It is none other than the newly launched Yamaha YB125Z DX (125cc).
The bike was teased by horsepower.com.pk nearly a week ago.
Yamaha has revamped the older version of the YB125Z DX and has relaunched the bike. For those who own or have seen it up in person, it has the same Bodystyle as its predecessor but has minor improvements.
Best Features Of The Newly Launched Yamaha YB-125Z DX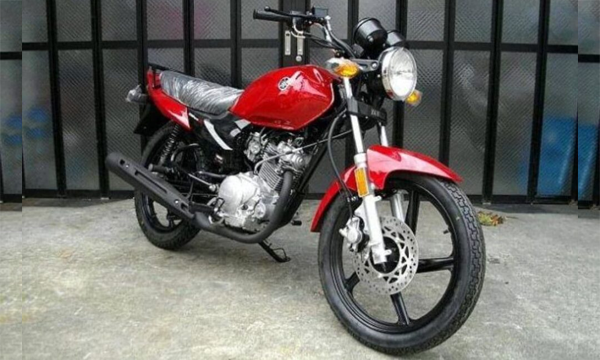 Here are some of the best features it has to offer its riders:
1. Comfort
Yamaha wants to offer the best of the best features to its consumers. Hence, the Japanese manufacturer does whatever it takes to offer a comfortable ride. Unlike many other bikes from other brands that are cheaper in cost and use low-quality material, the Yamaha brand uses high-quality fabric and materials so that each trip, long or short is comfortable.
2. Stylish Look
Who doesn't want to flaunt their new bike in front of their family and friends? The Yamaha YB125Z DX is an attractive looking ride. Although it has not changed much in looks, it is a ride that others will surely notice.
The revamped bike has received cosmetic upgrades, including alloy wheels, a single front disc brake, front ventilated disc brakes and alloy rims, a new sticker as well as a mud flap for the front fender.
3. Overhead Cam Engine (OHC)
The Overhead Cam Engine equipped in the Yamaha bikes allows riders to enjoy a smooth performing ride every time. The engine provides smooth running of the motorbike and helps in keeping its parts maintained. It gives almost zero vibrations and is coupled with balance shafts.
4. Yamaha Brand Name & Build-Quality
Many automotive enthusiasts are head-over-heels for Japanese brands. There are plenty of reasons for this. Although Yamaha officially entered Pakistan roughly five years ago in the motorbike markets, it has slowly and steadily become a people's favorite.
Reportedly, Japanese brands compared to many local ones offer cars and bikes that are much better in performance, build-quality, and have more features to offer for a price-tag which is not too different than a local car.
5. Yamaha YB125Z DX Price In Pakistan
Reportedly, the Yamaha YB125Z DX is priced at Rs. 163,500, which is Rs. 12,500 more than the regular YBZ-125, but is also a decent Rs. 24,400 less than its biggest rival in the market. Given the features, and how it has a very good price point leverage in the market, the Yamaha can prove to be a successful variant.
Which Yamaha bike has impressed you the most? Share your thoughts with us in the comments below.
Stay tuned to Brandsynario for more news and updates.