Some of the brands in the technological industry are the greatest ones ever. Their products are so impressive that people keep coming back for more. That is precisely how you know that a system works: the people love it! This is how we know that Samsung is one of the best brands to have ever touched this Earth. In light of that, let us inform you of some of the best budget phones that Samsung has to offer.
These smartphones are not only affordable, but they display such astonishing features. To be able to get this much accessibility in a lesser amount is quite an impressive accomplishment. We know that Samsung is a brand that usually deals with flagship smartphones. They are someone who is able to give Apple a tough time on the market. They tend to follow closely towards the trends that are in the world today. According to the trends, they introduce newer and newer features in the phones. Samsung might just be on its way to become a bigger titan on the market. Today, we take a look at their budget range.
1. Samsung A12:
This phone came out amidst the pandemic. To be able to release a smartphone in such conditions is interesting. That, in itself, is a huge accomplishment. While it is not a flagship one, it has a lot to offer in its range. It has a 6.5 inch screen, with a glass front side and plastic body. This can save it from a lot of falls. Additionally, it uses the Mediatek MT6765 chipset, which is not an obsolete one. It is quite recent and, combined with 64GB storage; it makes for a tough cookie.
The phone is available in four variants, going as high as 128GB storage and 6GB ram. If we talk about the camera capabilities, it has a quad array at the rear. With the main at 48mp, with ultra wide at 5, the phone is enormous! The rest of the two cameras are macro and depth. With a powerful 5000mah battery, the phone is worth Rs.26,000/-
2. Samsung A11:
While its successor came out in November 2020, this phone is from May 2020. However, being a little older does not mean it is any less in its capabilities. With a 6.4 inch screen and an 81% screen-to-body ratio, the phone is one impressive specimen. If we talk about the chipset, the phone uses an octa core processor, all topped off with Snapdragon 450. While this is quite old, it can still hold its own in battle. You cannot think of the phone heating up or slowing down.
The Samsung phone comes in three variants, with the highest one being 64GB storage and 3GB ram. The camera capability on the phone is a triple array the rear end. A 13mp main camera, followed by 5mp ultra wide and a 2mp depth sensor is what this phone's photography is all about. Samsung A11 also has a 4000mah battery, so you can expect the smartphone to last more than a day. Its currently available at a price of Rs.19,000/-
3. Samsung A21:
This is what one may refer to as an optimal phone. It has quite a lot of features and does not fall short in a lot of areas. It also has a 6.5 inch screen alongside a plastic body. The chipset on the phone is Mediatek MT6765, which is quite a powerful one. It is neither too old nor too recent and still performs well. The variants on the phone are not available, and it has 32GB storage as well as 3GB ram. In today's day and age, 3GB ram can handle quite a lot of processes at once.
While the camera array is not as high, with a main one of 16mp, followed by ultra wide, macro and depth, the results are still decent. The battery capacity is set at 4000mah, so you can keep playing those games for quite a lot of hours. With a fingerprint sensor on this phone, it is a good investment. Its price is currently set at Rs.34,000/-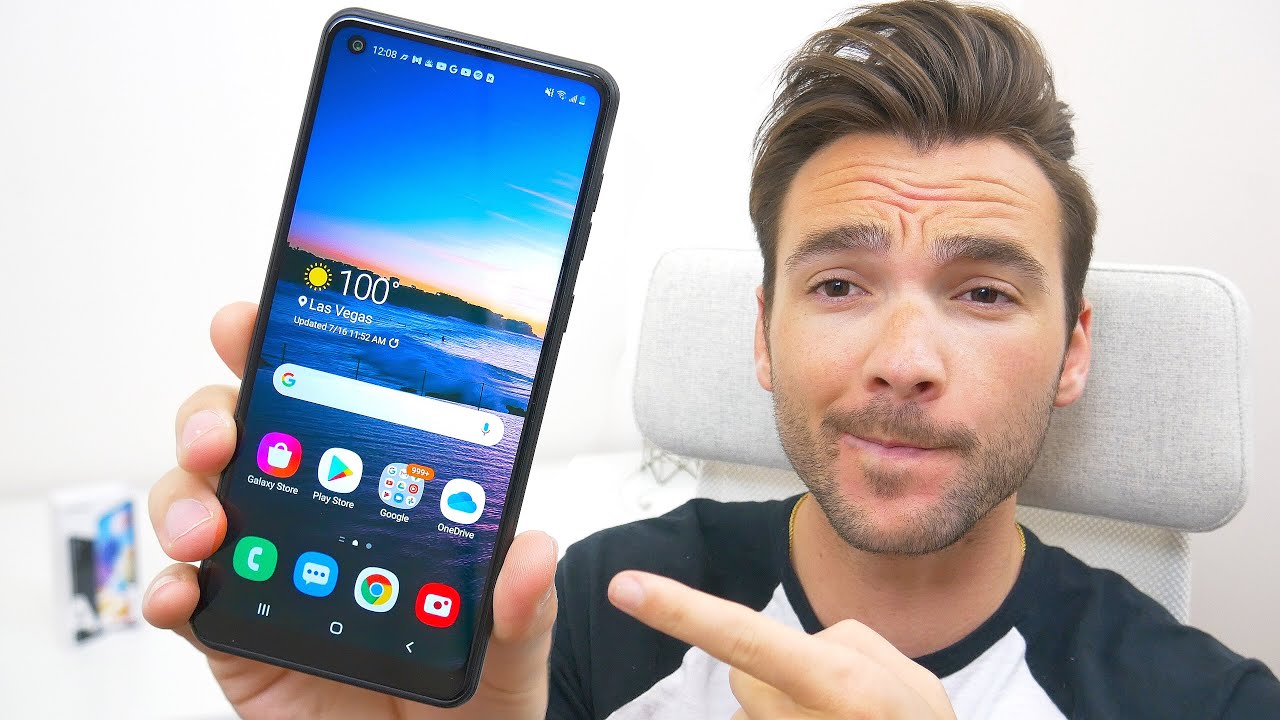 4. Samsung A01:
This is one of the best budget phones on this list. While its functions are nowhere near flagship, it is a good buy in its price. It has a 5.7 inch screen with a Snapdragon 439 chipset. It is quite old but its not a complete obsolete one. In the price range that this is offered, the chipset can dish out a lot of power.
With two variants, the higher being 32GB storage and 2GB ram, the phone is an absolute titan on the lower budget side. With a 3000mah battery, the phone is worth Rs.16,000/-
5. Samsung A31:
This phone was also release during the time of a pandemic and has seen a lot of hard times. With a 6.4 inch body, this is a big phone. It is not only big, but also has a Mediatek MT6768 processor. It is a few generations ahead and powers the phone like nothing! With a 48 MP main camera, alongside a 5mp macro one, this phone is an absolute beast. It is one of the few phones with a good macro camera.
Additionally, the phone has a 5000mah battery, so you can easily last it past two days. With fast charging available, the phone is being sold at Rs.36,000/-
Stay tuned for more from Brandsynario!