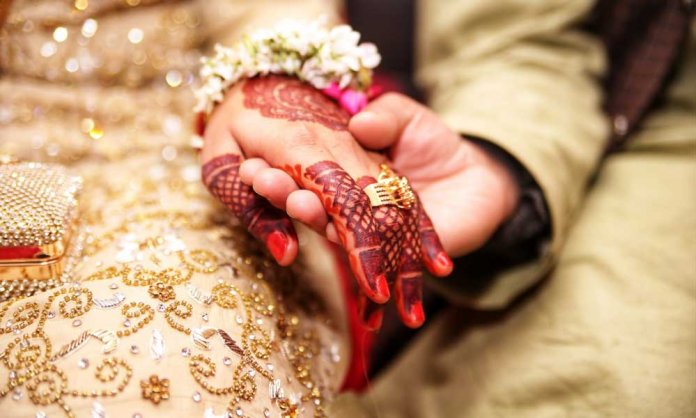 The wedding itself is one of the toughest events to plan. One requires photographers, venue, caterers, designers, and whatnot. And all of that together just piles up on loan. So it's better to choose packages that don't charge you an arm and a leg. Hence, today, we have compiled a list of Pakistani photographers that are affordable and will give you value for your money.
That said, it's corona times, so limit your events, and instead of having 3 to 10 extended events, make your event of 1 or 2 functions.
1. Studio86
Capturing the best moments of your life in the best instances is the real game. And Studio86th can help you with that. Did you know that their most affordable, basic wedding package with one still photographer per day is PKR 20,000? And if you book them for three days, they make it PKR 50,000.
2. Faraz Mirza Wedding
Faraz Mirza! Well, they are affordable if you compress all your events in one day. And it's totally possible because you just have to mix shendi and shalima. Et Voila! You have one occasion in which you can have Faraz Mirza for PKR 55,000. And they give you two photographers and one videographer for the day. But check out their work, they are definitely worth it.
3. Focus Studio
We had a look at their page and found them nice. Maybe if you have a long discussion with them on exactly how you visualize your big day, that would be even better. For one day, they will give you two photographers and one videographer as part of their one-day silver package. And all that for only PKR 35,000.
4. Coffee Cloud Photography
They are based in Islamabad, so if you want them to charge you affordable rates, they can probably do so for the same city residents. It will probably be hard for them to do so if, let's say, someone from Karachi hires them as they have to cover their transportation fee.
5. OShoot
Oshoot are pretty straightforward with their rates. So they don't charge high prices for no reason. If you want just your photography done, get one senior and one associate photographer for one day. And they will charge you PKR 45,000. How cool is that?
There are definitely many more Pakistani photographers you will find once you start your search. In fact, if you go for newbies who are just as talented but are only starting out, you will get charged an even lower price. So what are you waiting for? Get started already and maybe invite us too; we never say no to free food.
Stay tuned to Brandsynario for the latest news and updates!