As a society, we are obsessed with the idea of getting married. During Ramadan or Eid, you must have noticed how all Telefilms and series featured weddings as central themes. And not limiting yourself to Ramadan, almost all Pakistani dramas feature a wedding scene. Automatically, every other actress has the experience of being a bride on-screen. But is every able to pull it off? No! Hence, today, we will be listing the actresses who made beautiful brides in their respective dramas.
1. Iqra Aziz – Khuda Aur Mohabbat
Are you following Khuda Aur Mohabbat season 3? If you are, you would have come across the wedding dress Iqra Aziz wore in the wedding scene. The dress was extremely fancy and aligned perfectly with her character in the show.
2. Sonya Hussain – Ishq Zah e Naseeb
Playing the wife of someone suffering from multiple personality disorder, Sonya leaves us speechless not just with her acting but her dress as well. The mainstream colour associated with a bridal dress is red. She wore red. But she paired it with an orange dupatta. If anyone could pull that off, it was Sonya Hussain.
3. Ayeza Khan – Meharposh
A talented actress, Ayeza Khan has been a part of numerous Pakistani dramas. And in almost 90 per cent, she dressed up as a bride. Meharposh in which she acted alongside her real-life husband, Ayeza Khan left us awe-struck with the beauty of the dress.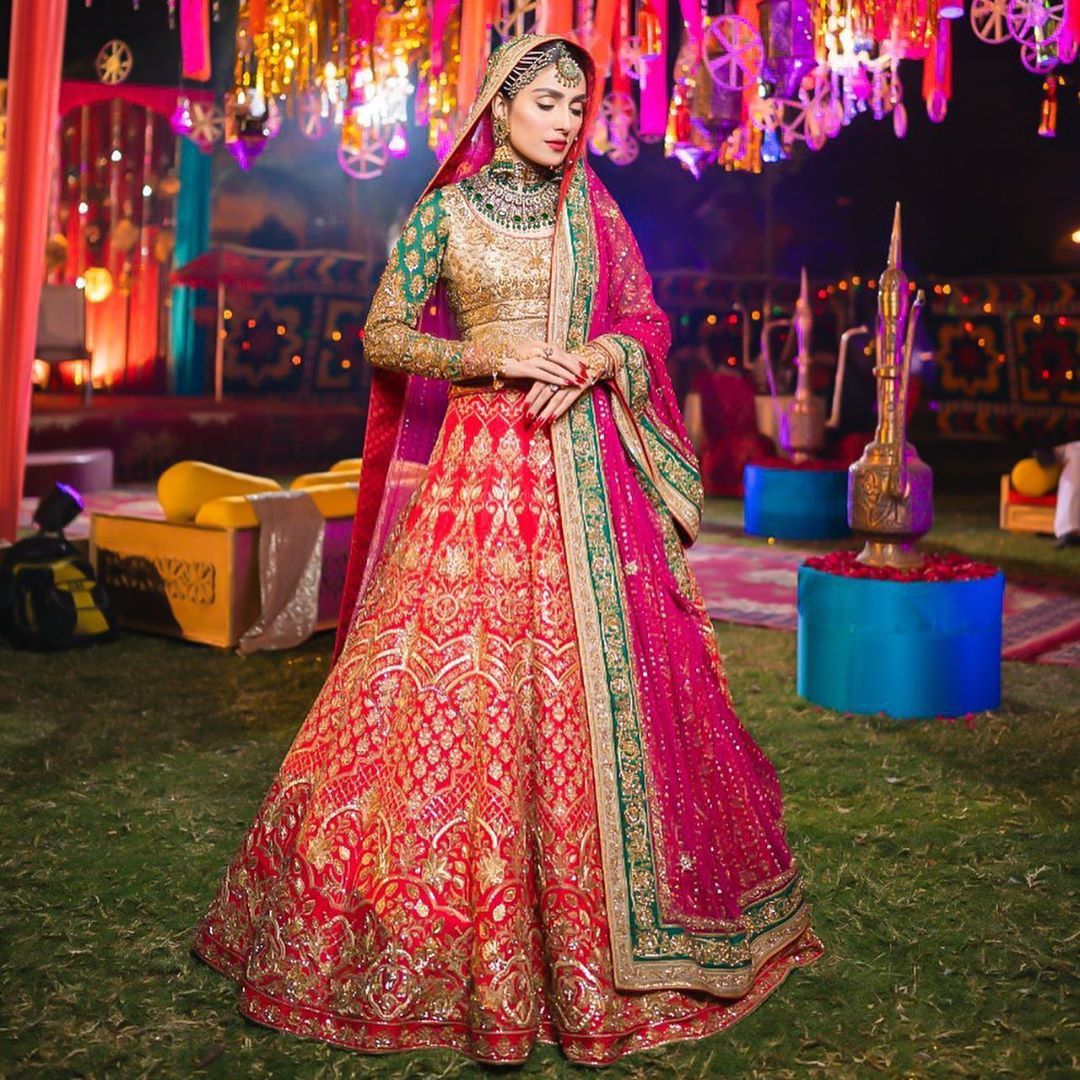 4. Madiha Imam – Ishq Jalebi
Ramadan series Ishq Jalebi aired on Geo this year. The lead actress was Madiha Imam. After much drama, her character was able to marry the love of her life played by Wahaj Ali. She pulled off the lehenga choli in an amazing way.
5. Sarah Khan – Sabaat
Sarah Khan player the rich heiress Miral in Sabaat and pulled off this amazing wedding dress.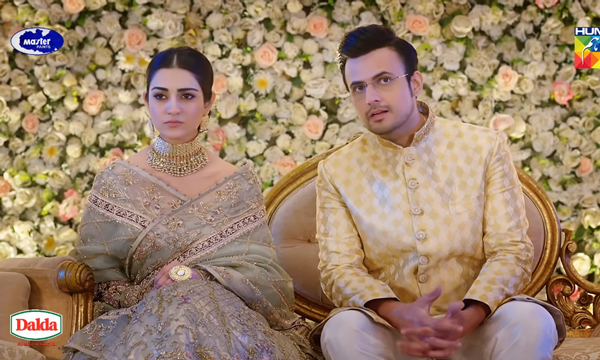 Was there anyone else you think who qualifies to be in the list? Let us know in the comments.
Stay tuned to Brandsynario for the latest news and updates!