Ali Express can be a minefield for inexperienced shoppers. The Chinese e-commerce website has a host of useful products waiting for you, but it has just as many corrupt people waiting to get your money.
Here's all you need to do to have a safe shopping experience.
1. Ali Express Offers Two Guarantees
AE offers two guarantees to make the shopping experience safe for its users.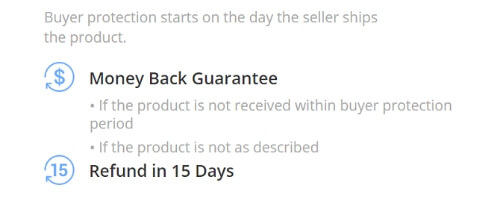 There's a full refund if you don't receive your order or if the item does not show up. Even if it does not arrive within the timescale the seller specifies, you can apply for a full refund. You will get a full refund within 15 days.
A full or partial refund can be claimed if the item is not as described. Or, if your purchase differs significantly from what you expected, you have two options. You can either return the item for a full refund or keep the thing and receive a partial refund.
2. A Process for Dispute
On AE, the return process isn't as easy as going and just pressing a button. An entire operation is involved, which can go sour most times. Here's how the company helps you:
First, you get to contact the seller and raise your issue directly. If you have a complaint before the order has been completed, or more than 15 days after completion, this is the only option open to you.
If you're still in the pre-completion stage and the seller refuses to cooperate, you have to wait until the order is closed. Then you can raise the issue with Ali Express. Unfortunately, if you're beyond the 15-day mark and the seller refuses to cooperate, tough luck.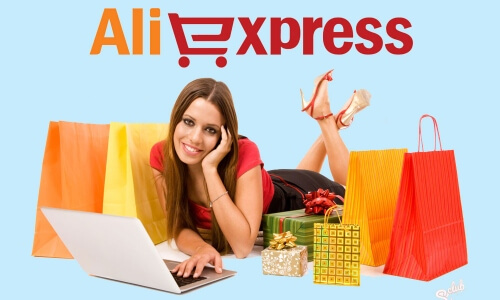 Second, if you're within the 15 days and you're not happy with the seller's response, you can open a dispute ticket. This makes the process formal.
Third, if you're unsatisfied with the formal discussions, you can escalate the issue to Ali Express. It will then act as a mediator between you and the seller to resolve.
3. Do Your Research
The most obvious way to check a seller's authenticity is to see the feedback page. On any seller's page, click the Feedback tab for a complete breakdown.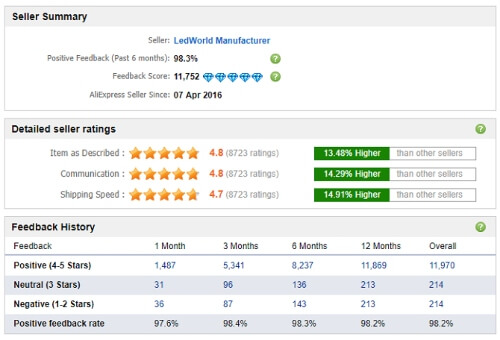 Each seller has a Positive Feedback percentage and Feedback Score. The Feedback Score is the sum of all ratings, converted into points. Four and five-star ratings are worth one point, three stars are worth zero, and one and two-star ratings deduct one point.
Further down the page, you can see star ratings sub-divided into Item as Described, Communication, and Shipping Speed. For each sub-category, you can see whether the seller in question is above or below the site average.
4. Shop With Your Mind, Not Your Heart
Being a shopper, some of the responsibility is on you to make sure your money does not get scammed. Be mindful of things that are odd and reason your purchases. For instance:
If the price is too reasonable to be true, it probably is. You can not possibly get a new iPhone at $10.
Please do not listen to the seller's request to send them money to their account. If your transaction is being done outside of the site, the site will not cover for your damages.
Do not confirm delivery before receiving the order. Never say you've received an item before it's in your possession, and you've thoroughly checked it for problems.
Stay tuned to Brandsynario for the latest news and update.