2021 is on the horizon, but clearly, freedom is not. It's too early to start making plans for it, and it's also quite late to be hopeful. So, if you're feeling hopeless about what 2021 has to offer, look no further than these series coming out to binge on!
1. Lupin – (January 8, Five Episodes)
The adventures of Arsène Lupin inspired this original Netflix series. Lupin is a fictional gentleman thief and master of disguise, created by French author Maurice Leblanc. In the Netflix version, Omar Sy stars as Assane Diop, a man who sets out to avenge his father for an injustice he experienced at the hands of a wealthy family. 
As a teenager, Assane's life was turned upside-down when his father died after being wrongfully accused of a crime. 25 years later, Assane will use his inspiration of "Arsène Lupin, Gentleman Burglar" to avenge his father. I don't know about you, but we're already excited!
2. Night Stalker: The Hunt For a Serial Killer – (January 13, Four Episodes)
The Netflix docu-series delves into the horrifying real-life horror story of how one of the most notorious serial killers in American history was caught by the police. Richard Ramirez claimed the lives of several women, children, and men alike. During the summer of 1985, he went on a rampage, killing anyone who's the house he could break into at night. His series of murders and sexual assaults alarmed Americans unlike ever before as he continued to evade the police. 
3. Surviving Death – (January 6, Six Episodes)
This is another investigative series that explores in detail what happens after we die. From director and executive producer Ricki Stern, and based on bestselling author and journalist Leslie Kean's book, this is a detailed look into the possibility of an afterlife. Each episode asks the questions humans have contemplated throughout time: What does it mean to die? The series will explore the beginning of the end, unlike ever before.
4. Firefly Lane
Based on the New York Times bestselling book, Firefly Lane, this is the story of two inseparable best friends. The series follows their enduring, complicated bond, which spans over four decades, fraught with the hardships they endure together.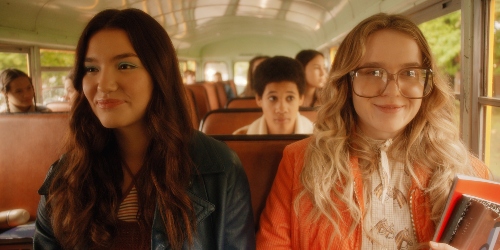 This series stars none other than Katherine Heigl and Sarah Chalke and comes from showrunner and executive producer Maggie Friedman. A feel-good show is on the horizon, but will anything ever top Schitt's Creek?
Stay tuned to Brandsynario for the latest news and updates.