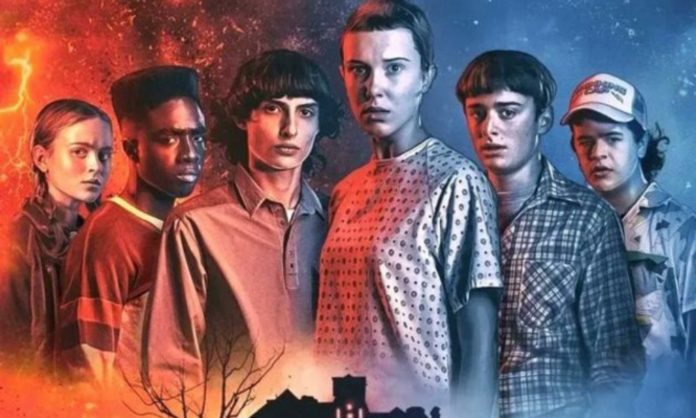 Viewers waited over a month for Stranger Things Season 4 Volume 2 to be released, but was it worth it? Yes! Vol. 2 included emotional, exhilarating, exciting, and nerve-racking situations that made everyone leap out of their chairs. In the lead-up to the final season, the Duffer Brothers ensure that the coming-of-age themes are still present through countless memorable — and brutally painful — moments in which the characters must conquer their inner demons and rise to the challenge. Here are four reasons why Season 4's conclusion was so emotional.
The last episode is a whole movie
Stranger Things demonstrates once again why it is one of Netflix's greatest shows, both conceptually and visually. Despite its film-length conclusion, we never feel lost. The show's psychological horror aspect has always been its strength, and it reaches new heights with Vecna's encounters this season. The buildup keeps you on your toes and even though the last episode stems for 2 and a half hours, you don't want it to end because it never feels boring.
The 80s vibe
The first volume of Season 4 put Kate Bush's Running Up That Hill back to No. 1 years after it was published, the second volume promises more foot-tapping 80s music. One of the finest passages is one in which Joseph Quinn's Eddie belts out a Metallica song. The show's closing fifteen minutes, in particular, come together with Bush's song playing while numerous situations play out towards a finale that feels right given how the season originally began.
Confusions are cleared
When all of Season 4's parallel narratives come together in the end, it's a beautiful jumble of sorts. Several doubts are cleared into answers, Eleven's powers are revealed once more, and much more. To add to an already hefty season in terms of grim components, the showrunners include a lot of sentimental elements to warm our hearts.
Reunion
I believe we can all agree that the reunion of all the characters was an emotional way to close the season. It was something that all the fans had been hoping for all season. With everything going on, the characters coming together had a pleasant feel to it. It gave you the impression that no matter what was going on, if you were surrounded by the people you care about, everything would be perfectly all right.